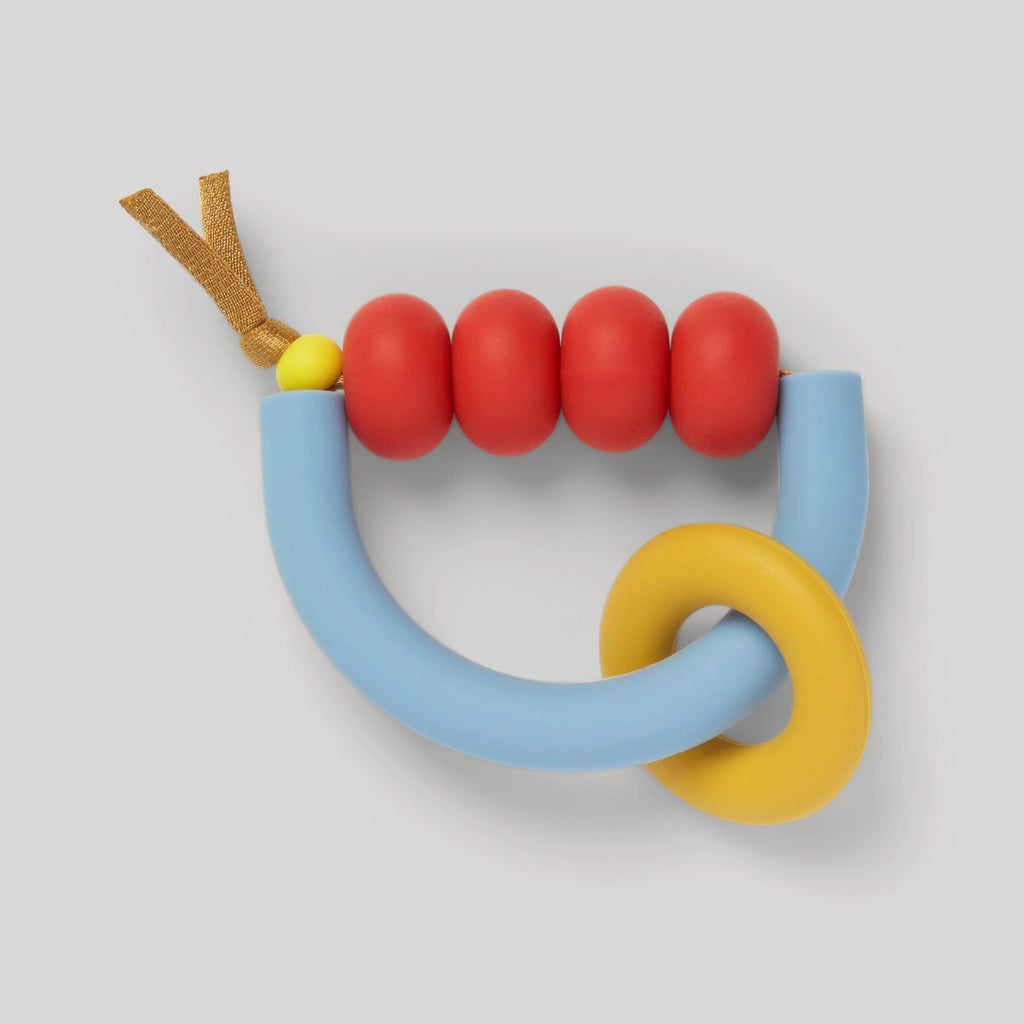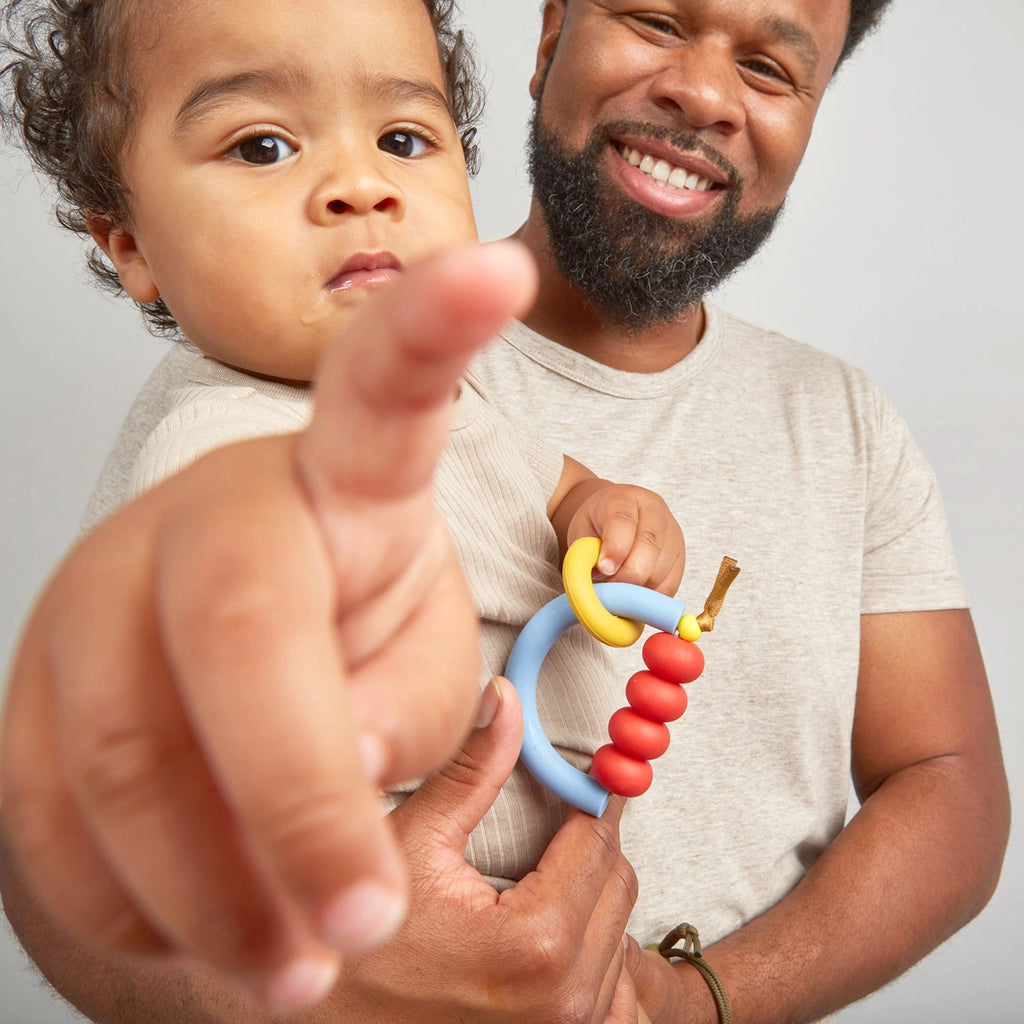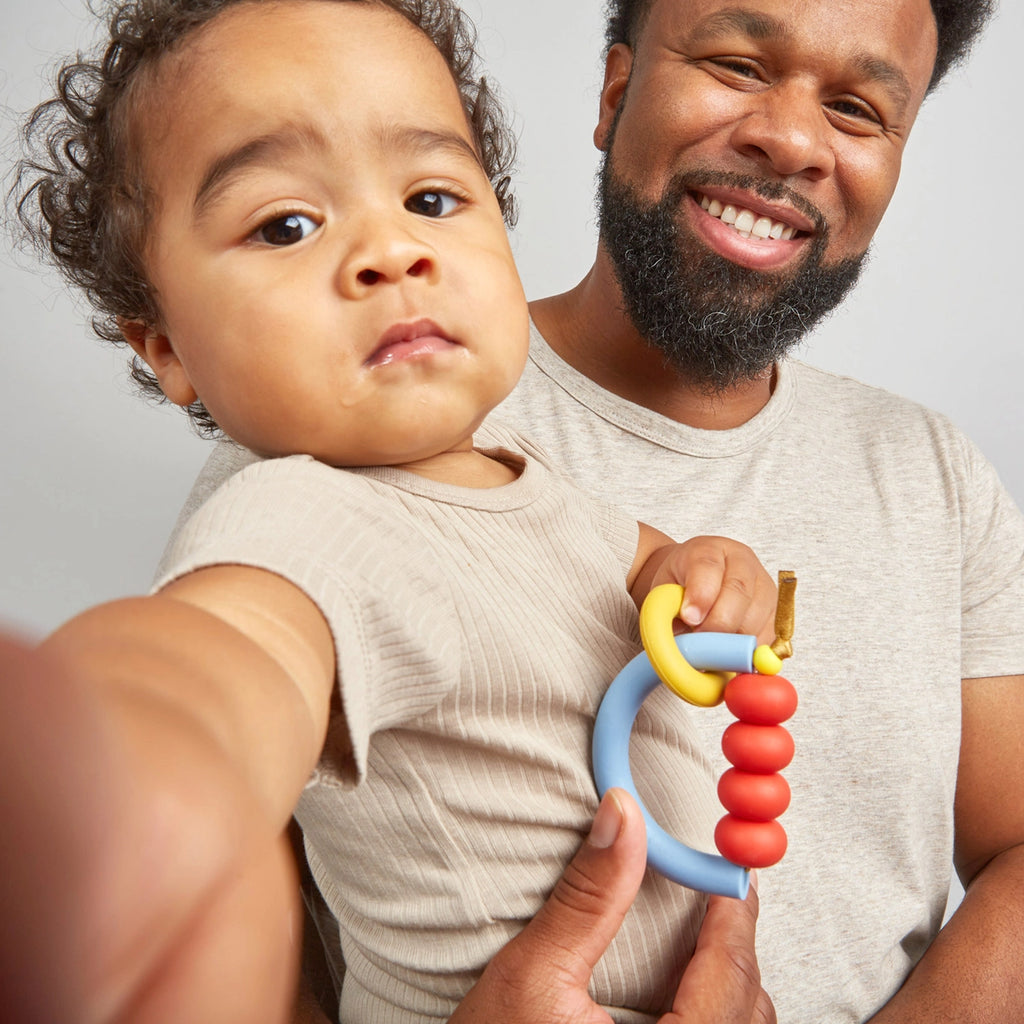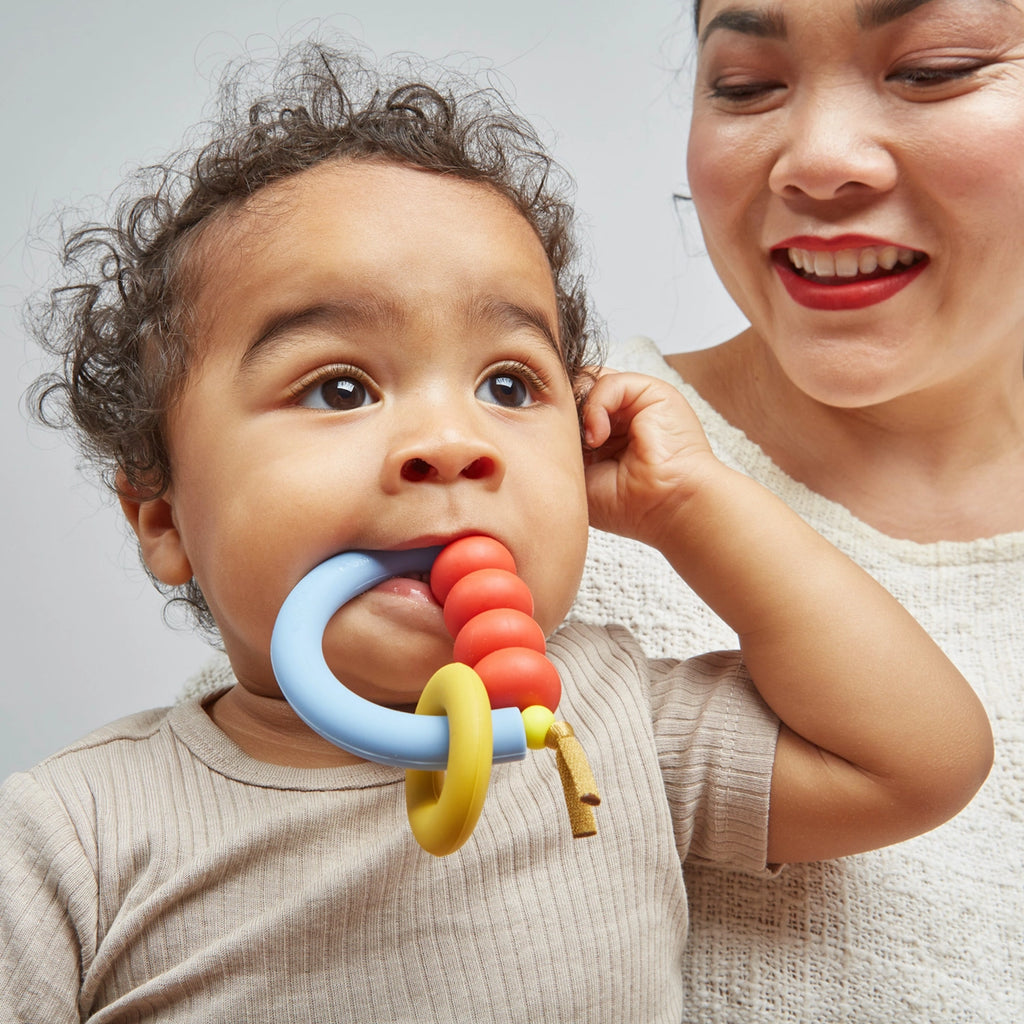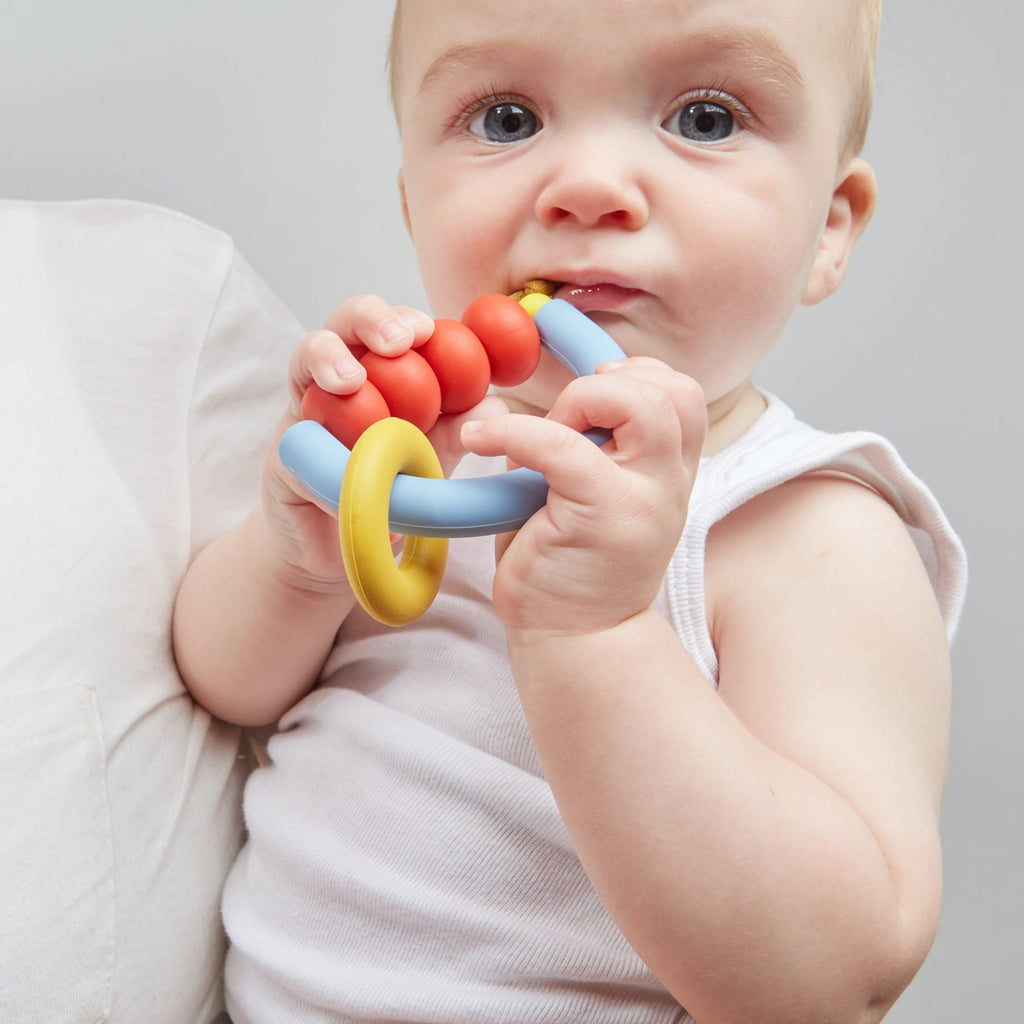 Primary Arch Ring Teether by January Moon
$28.00
$0.00
Inspired by the artful shapes that make up the world around us, the arch teether invites parent and child to look closer, stay curious, and explore. Featuring dramatic custom beads in brilliant colors, arch builds a bridge between the every day to the extraordinary, enchanting parents, little ones, and art lovers of all kinds.
• Made in United States
• Dimensions: 3.3″ (8.4 cm)
• Weight: 1.5 oz (42.5 g)
Why Choose Mochi?
Made in the Usa
Our supply chain is made up of small businesses right here in the USA.
Small Batch
To minimize waste and keep our designs nimble
Gender Neutral
Mix-and-matchable pieces you can pass down to a sibling or friend
For Kids + Parents
Kid-friendly designs in parent-pleasing aesthetics