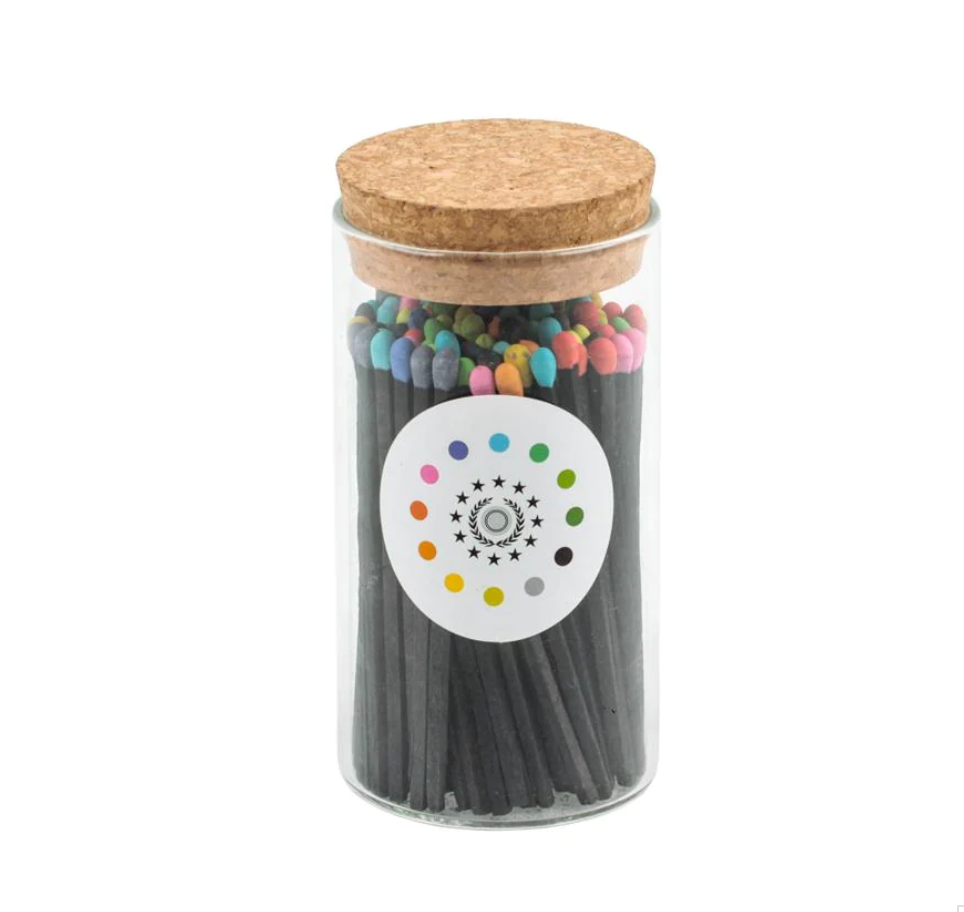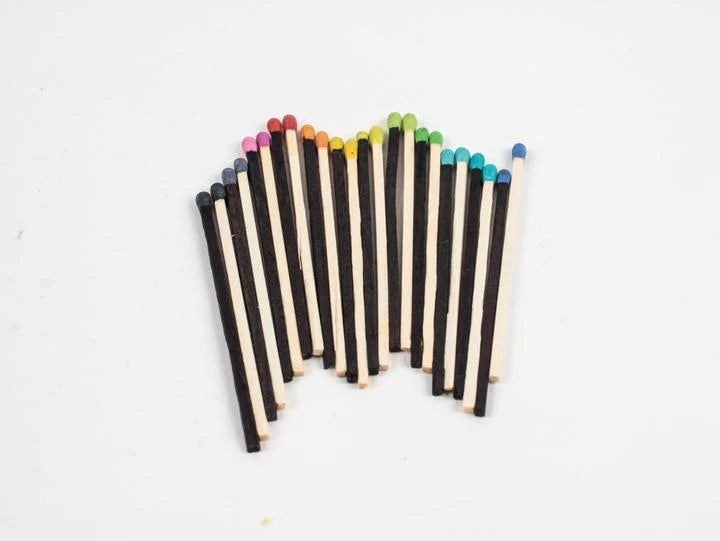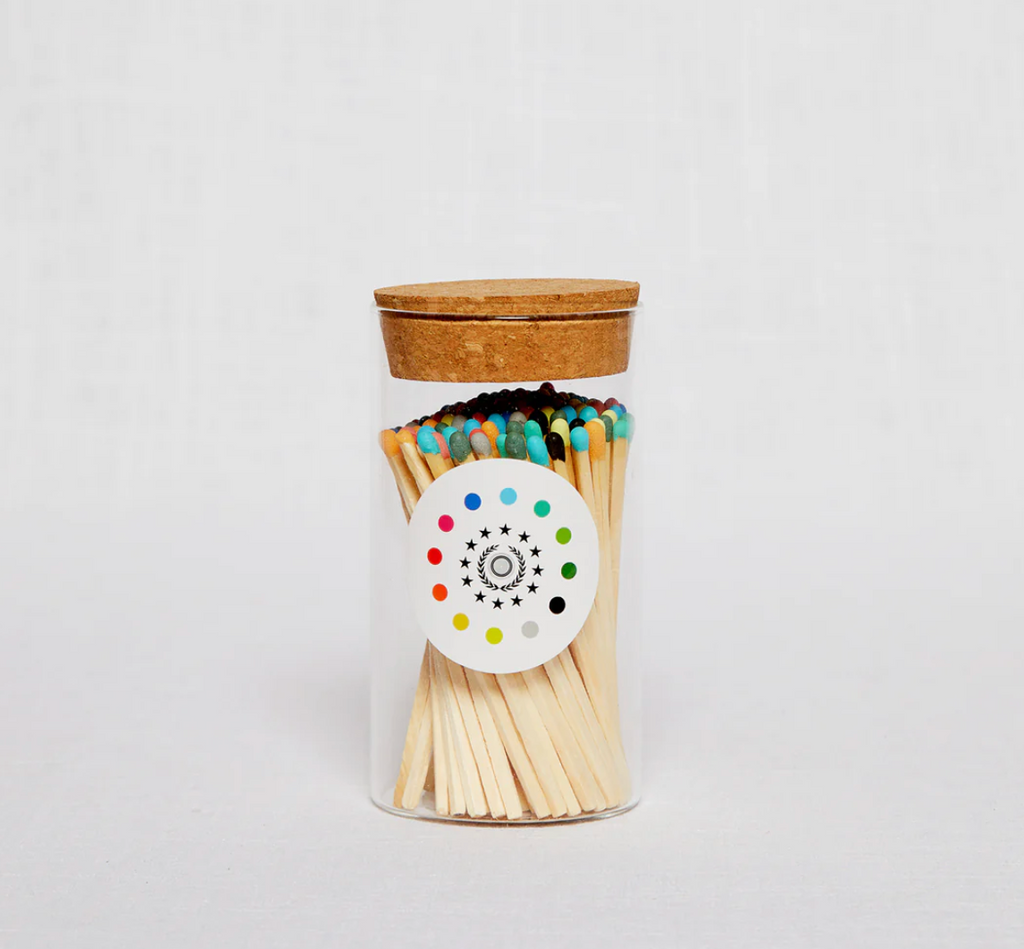 Rainbow Matches by Fredericks and Mae
$30.00
$0.00
Rainbow Matches come in a cork topped glass tube with a strike pad on the bottom.
A 
match
 is a tool for starting a fire.  
Prior to the use of matches, fires were so
metimes lit using a burning glass (a lens) to focus the sun on tinder, a method that could only work on sunny days.
6" x 2" x 2"
Materials: matches, glass, and cork.
Why Choose Mochi?
Made in the Usa
Our supply chain is made up of small businesses right here in the USA.
Small Batch
To minimize waste and keep our designs nimble
Gender Neutral
Mix-and-matchable pieces you can pass down to a sibling or friend
For Kids + Parents
Kid-friendly designs in parent-pleasing aesthetics