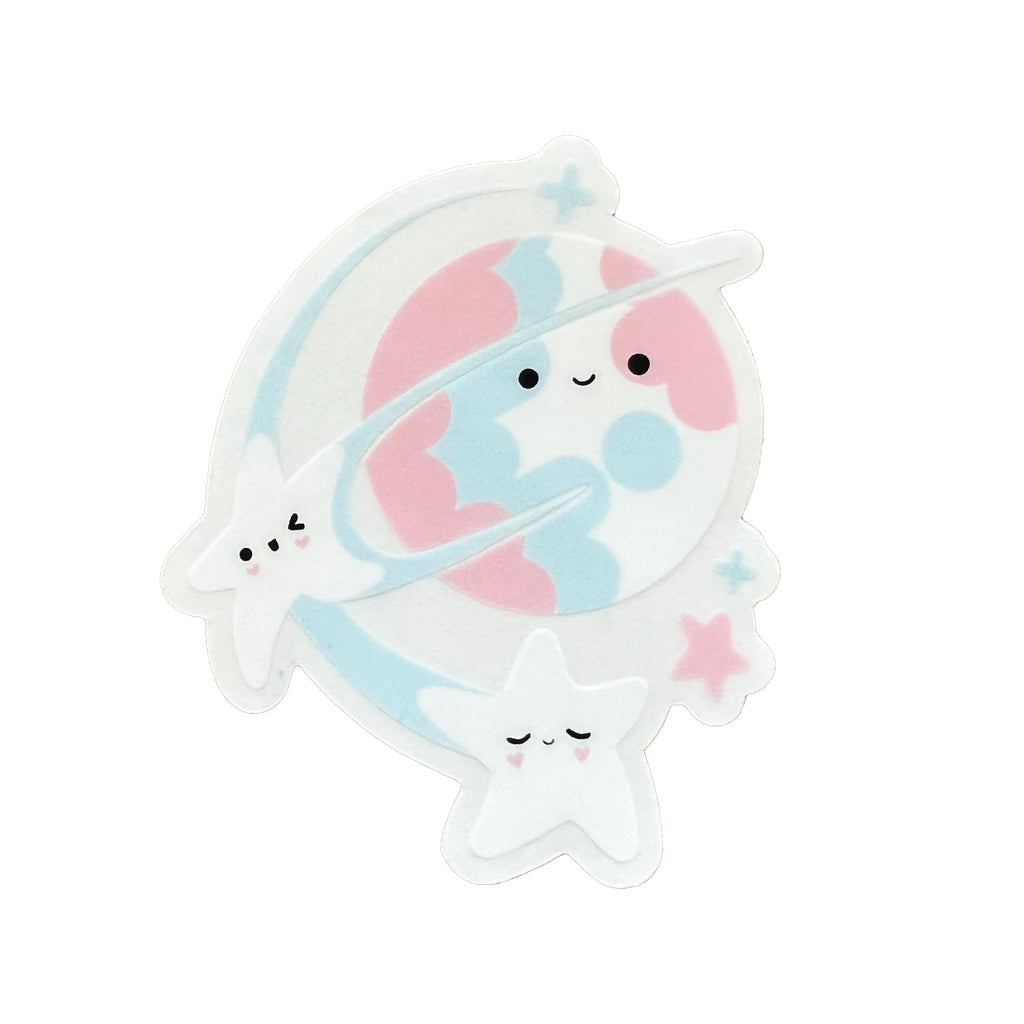 Space For Everyone Vinyl Sticker by Shrimtaro X Mochi Kids
$5.00
$0.00
There is space for everyone to be themselves! Celebrate pride everyday with this sticker designed by queer artist, Shrimtaro! Made from waterproof vinyl, this sticker is perfect to decorate anything!
About the Artist:
Hello! I'm Alee, a queer multimedia artist. I specialize in illustration but I also love sewing, and jewelry making! In 2017 I started selling artwork online and my goal is to turn my passion for creating into my career!
This design is inspired by the phrase "Space for everyone". Queer people are told there is not space for them in people's small minds, religions, hearts, and lifestyles. I want this design to encourage queer people to take up space and exist as they are. Given the anti-trans laws that have been passed and proposed across the country, transgender people need to be shown that there is community, support, love and space for them. I chose colors reminiscent of the transgender flag so this design could act as a visible sign of support. 
Alee discovered Mochi Kids through her mom at the age of 12, he works at Mochi Kids Playstore in Salt Lake City. Space for Everyone is her 4th sticker design featured at Mochi Kids. 
2.5" x 3" Vinyl Sticker
Waterproof
Made in the USA
Why Choose Mochi?
Made in the Usa
Our supply chain is made up of small businesses right here in the USA.
Small Batch
To minimize waste and keep our designs nimble
Gender Neutral
Mix-and-matchable pieces you can pass down to a sibling or friend
For Kids + Parents
Kid-friendly designs in parent-pleasing aesthetics