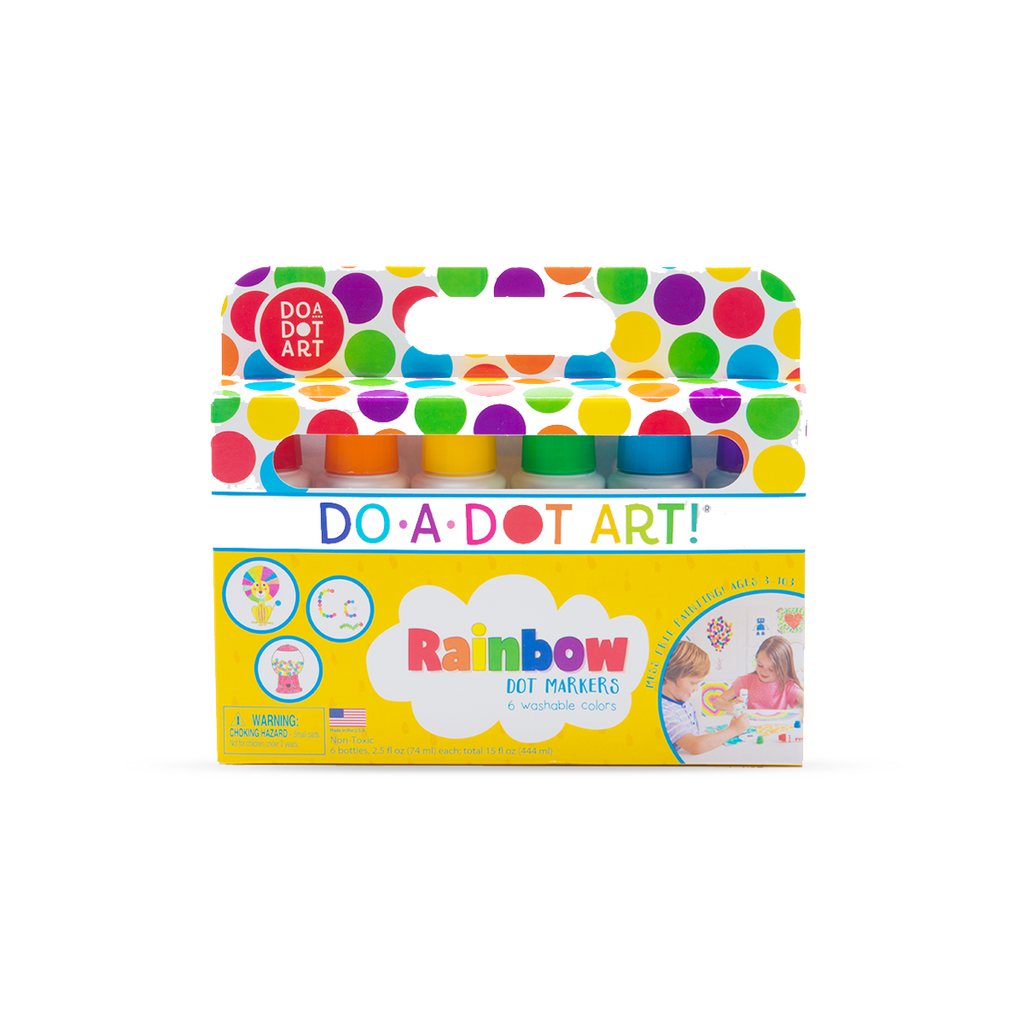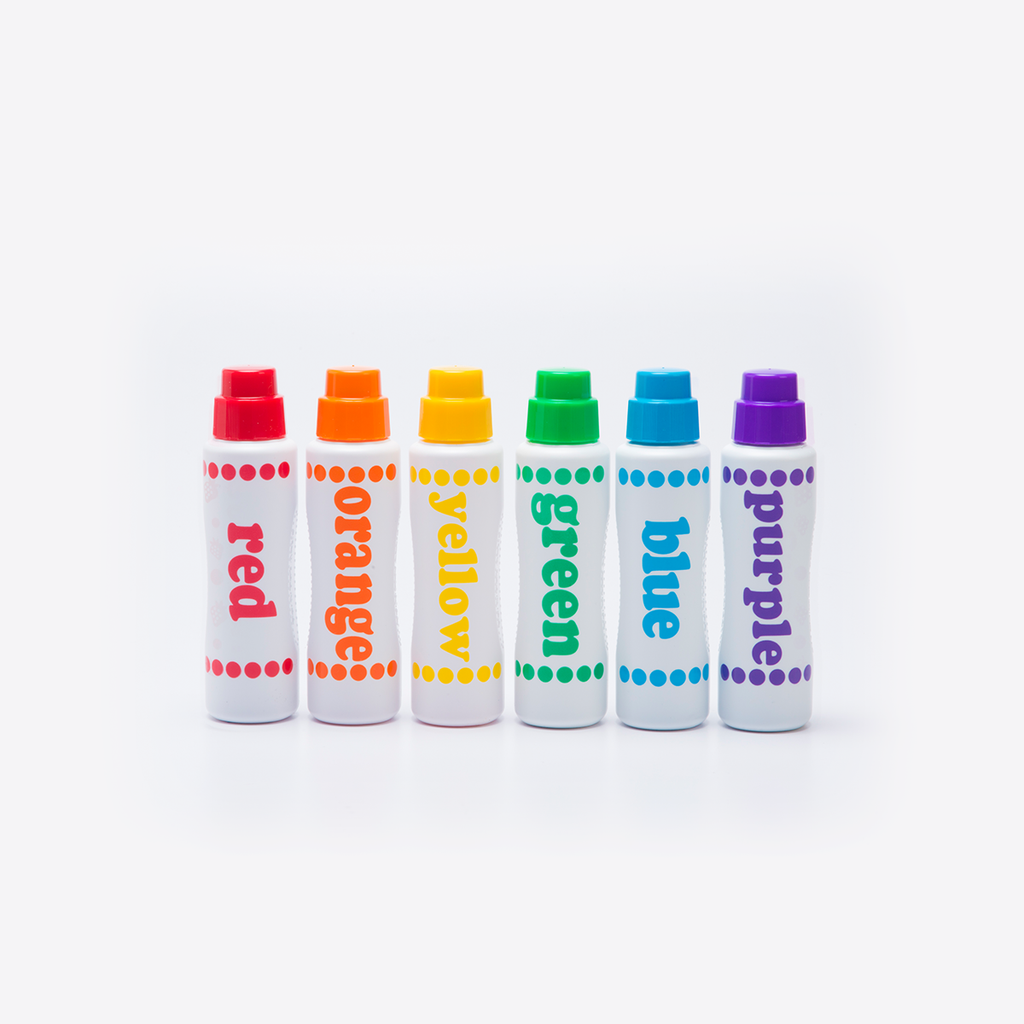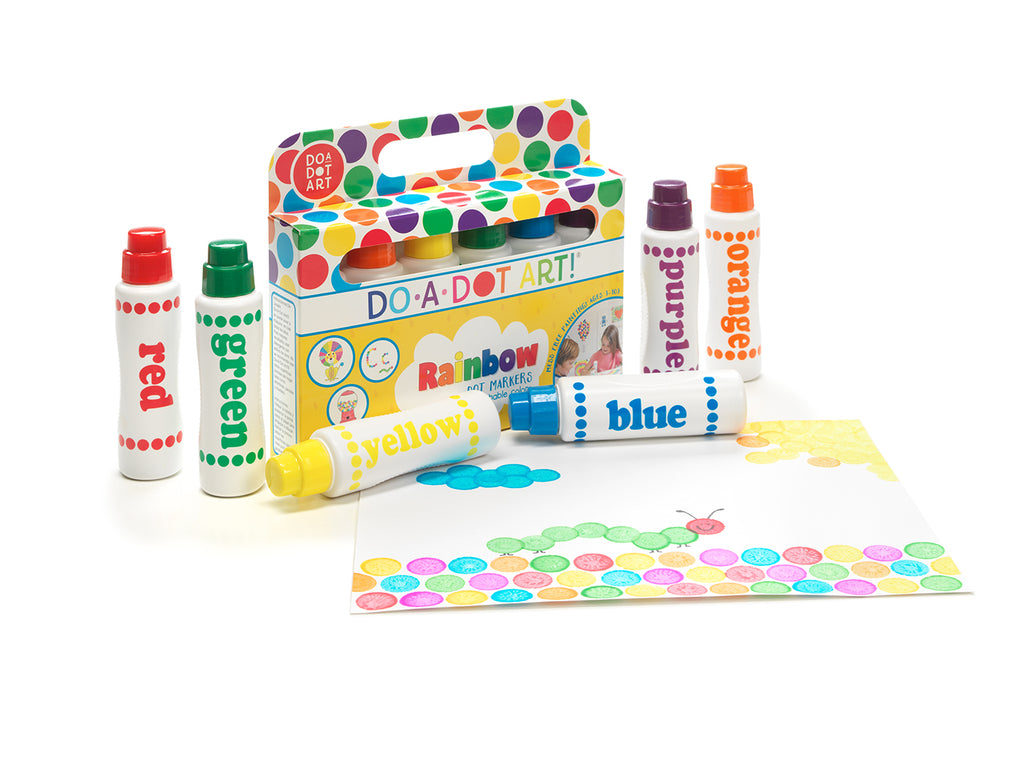 Rainbow Dot Markers by Do a Dot Art
$19.00
$0.00
Explore what's over the rainbow and dot away with this set of Do A Dot Art! Rainbow markers. Arts and crafts time just got easier and cleaner… with
Do A Dot Art! This set comes with 6 washable dot markers in no spill, no splash bottles, which is a dream come true for parents and teachers. Do A Dot Art! is incredible for developing hand eye coordination and color recognition for young children, and is the first art medium every young child should use. Let your imagination run wild with this set of primary rainbow colors.
Includes: Red, Orange, Yellow, Green, Blue, Purple
Washable, Easy set-up, easy clean up. No spill no splash bottles
Dries Quickly. Sponge Tips Never Dries Out
Easy to grip bottles for little hands
Special formula allows you to Mix, Blend, and Layer Color
Each Marker contains a generous 2.5 ounces of ink. Each 6 pack set will create over 1000 projects. What a great value!
Made in the USA
Why Choose Mochi?
Made in the Usa
Our supply chain is made up of small businesses right here in the USA.
Small Batch
To minimize waste and keep our designs nimble
Gender Neutral
Mix-and-matchable pieces you can pass down to a sibling or friend
For Kids + Parents
Kid-friendly designs in parent-pleasing aesthetics