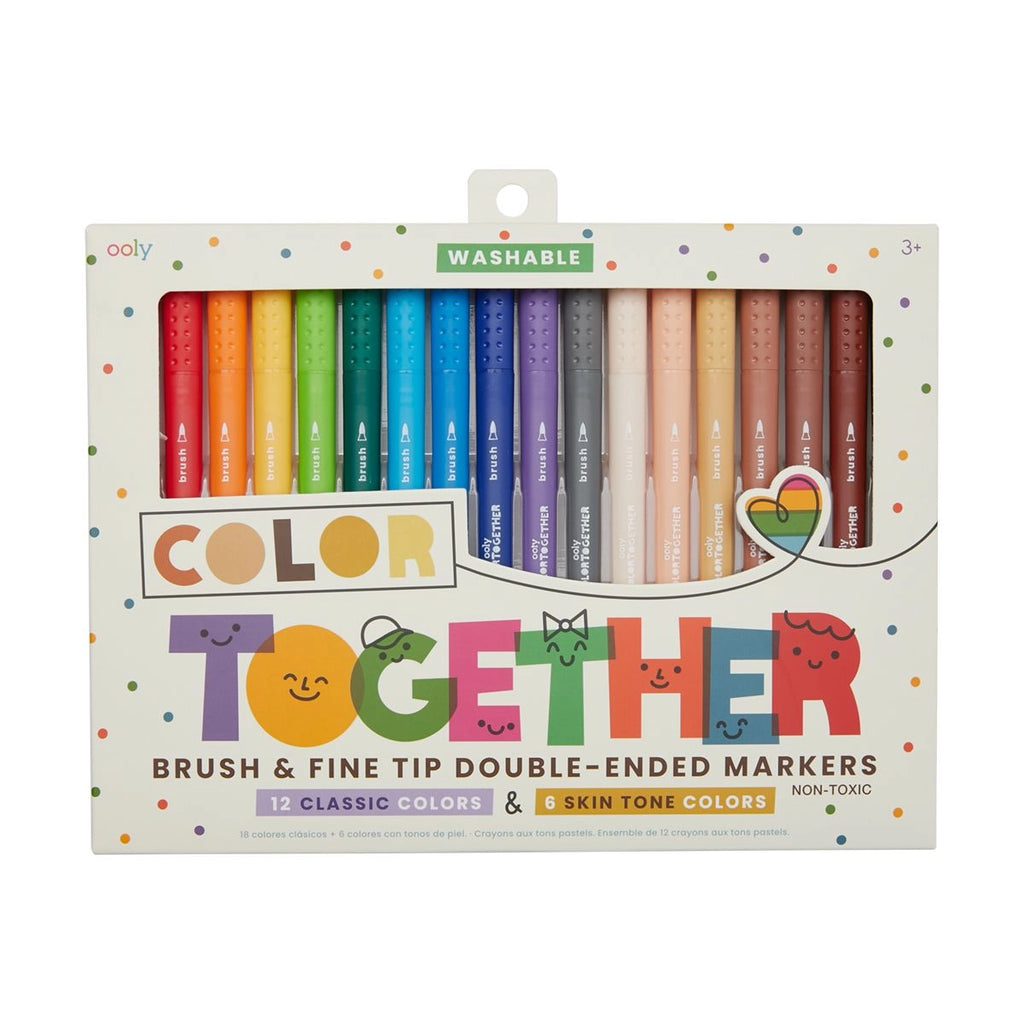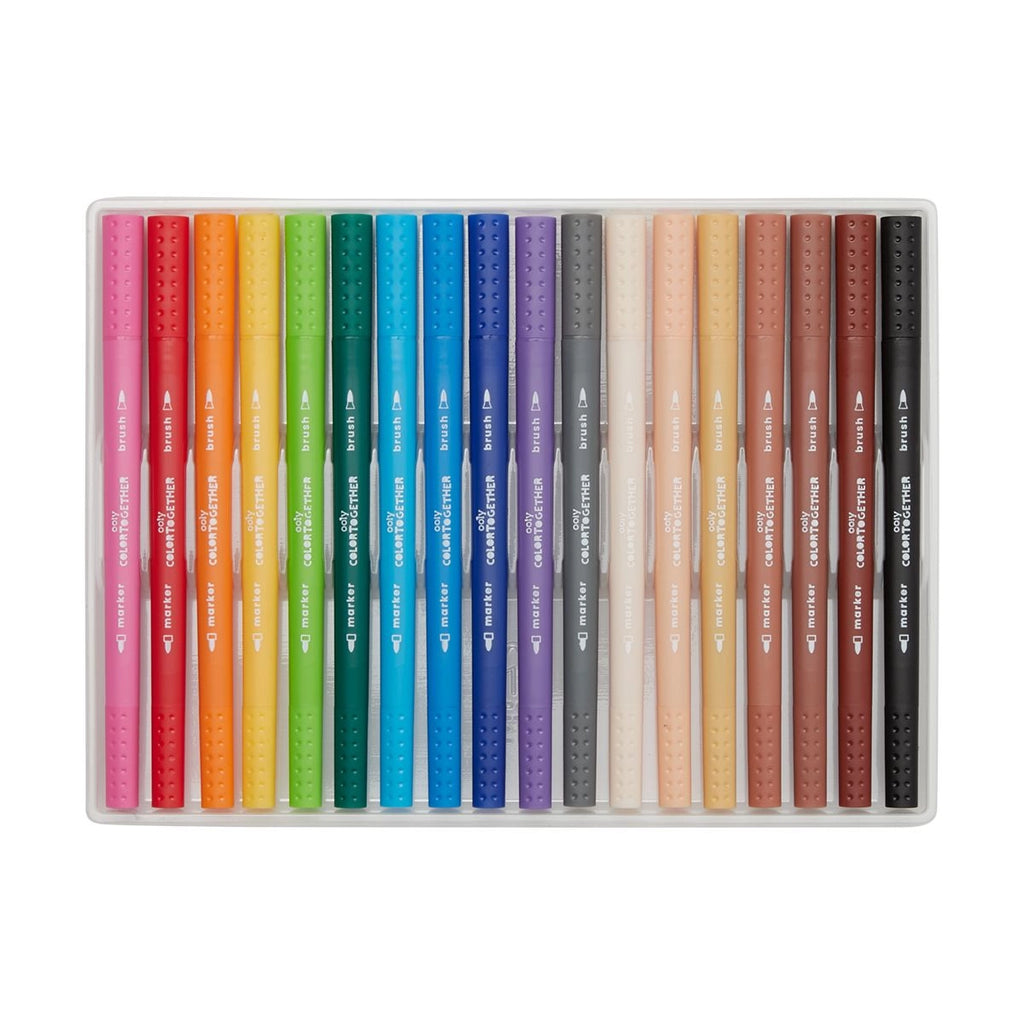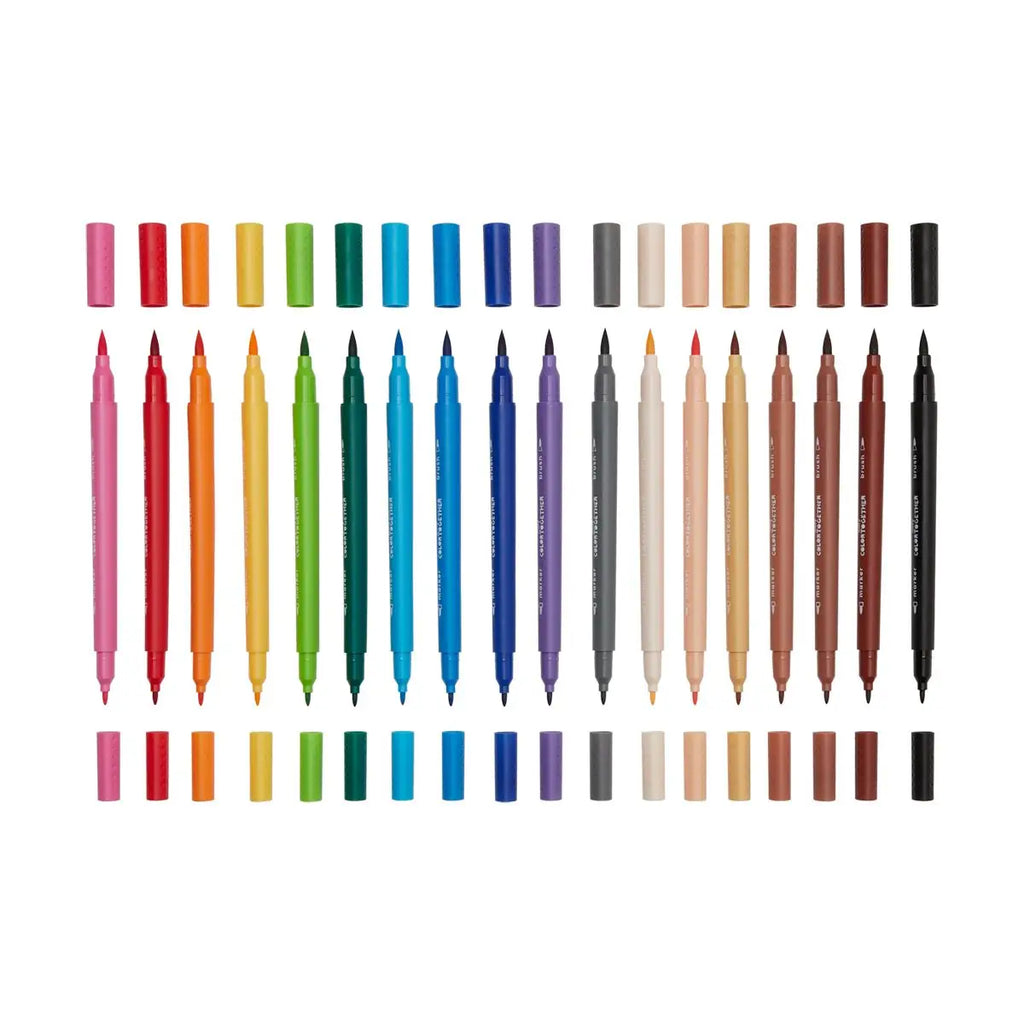 Color Together Double-Ended Markers by Ooly
$13.00
$0.00
This double ended marker set from the Color Together collection is jam-packed with 12 classic rainbow colors—like red, blue, orange, and purple—as well as 6 skin tone colors. Designed to help your inner artist, each washable marker has a brush tip on one end and a marker tip on the other.
• Color Together maker set with 12 rainbow colors and 6 skin tone colors
• These markers are washable and nontoxic
• Each marker has a brush tip and a marker tip
• Suitable for ages 3 and up"

Made in China
Why Choose Mochi?
Made in the Usa
Our supply chain is made up of small businesses right here in the USA.
Small Batch
To minimize waste and keep our designs nimble
Gender Neutral
Mix-and-matchable pieces you can pass down to a sibling or friend
For Kids + Parents
Kid-friendly designs in parent-pleasing aesthetics