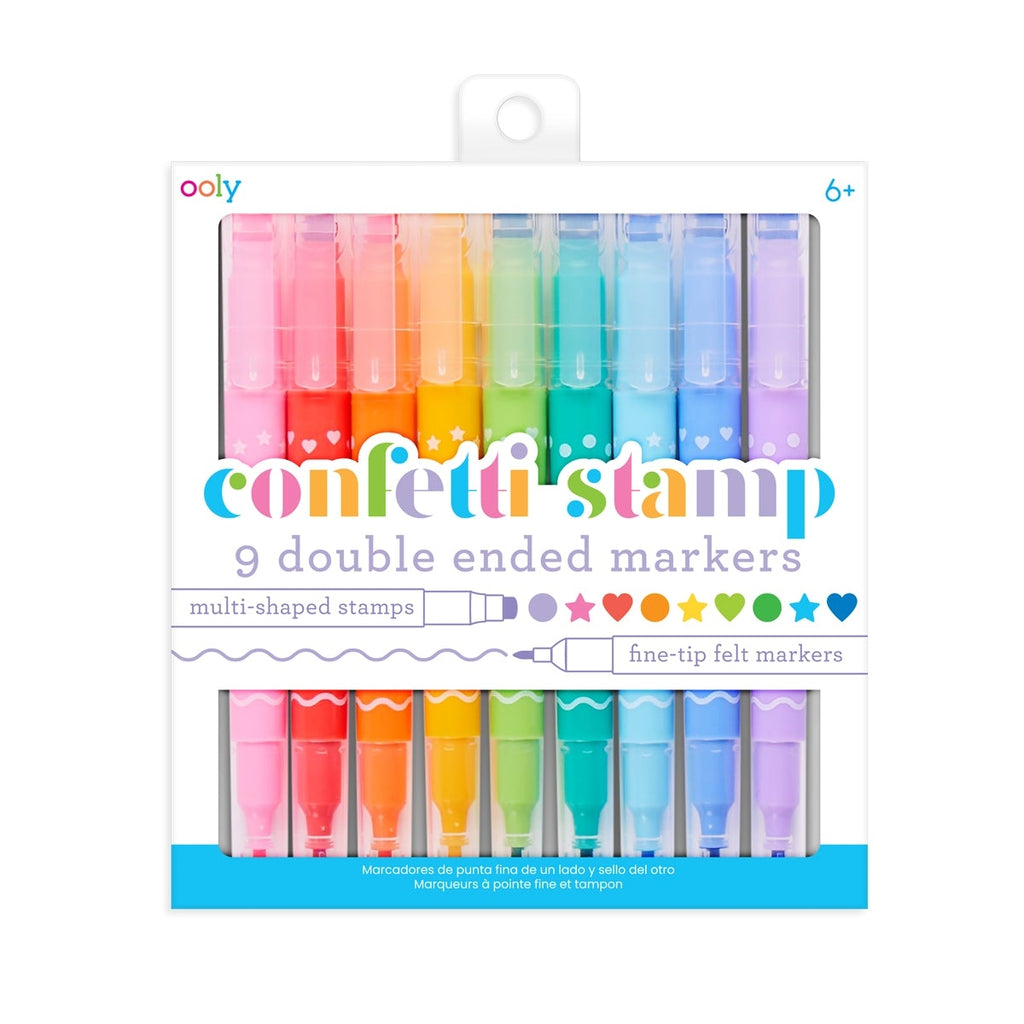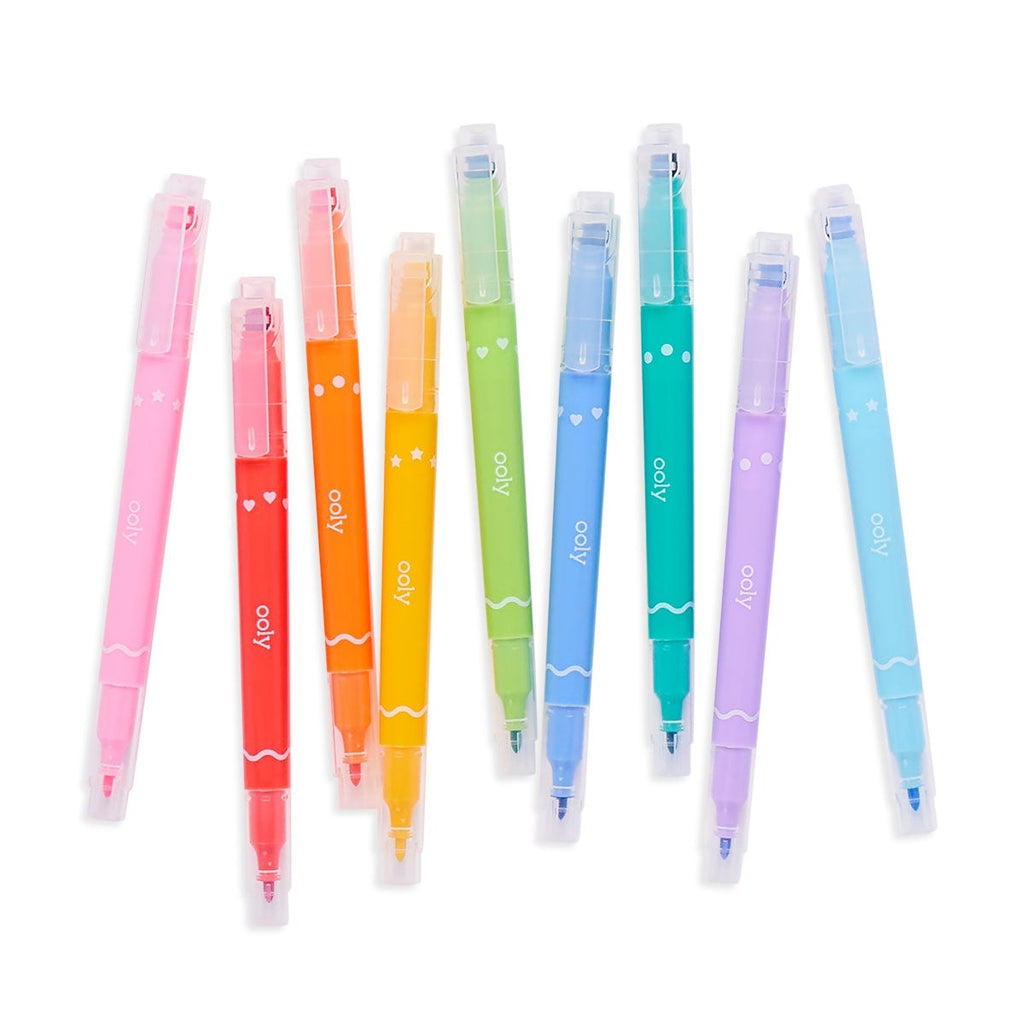 Confetti Stamp Double-Ended Markers by Ooly
$14.00
$0.00
The Confetti Stamp Double-Ended Markers let you draw a pretty picture, and then throw yourself a party on the page. The fine felt tip gives you control over your strokes, while the stamp markers on the other end let you sprinkle confetti shaped stamps all over your artwork.
Available in 9 sweet and playful colors, these stamp markers are great for cute art, decorating planner pages, homework, and any just-for-fun projects.
Suitable for ages 6 and up.
• DOUBLE-ENDED MARKERS
• Set of 9 double-ended markers
• Fine felt tips & multi-shaped stamp end includes dots, heart, & stars
• Great for cute art & decorating planners
• Suitable for ages 6 and up

Made in China
Why Choose Mochi?
Made in the Usa
Our supply chain is made up of small businesses right here in the USA.
Small Batch
To minimize waste and keep our designs nimble
Gender Neutral
Mix-and-matchable pieces you can pass down to a sibling or friend
For Kids + Parents
Kid-friendly designs in parent-pleasing aesthetics