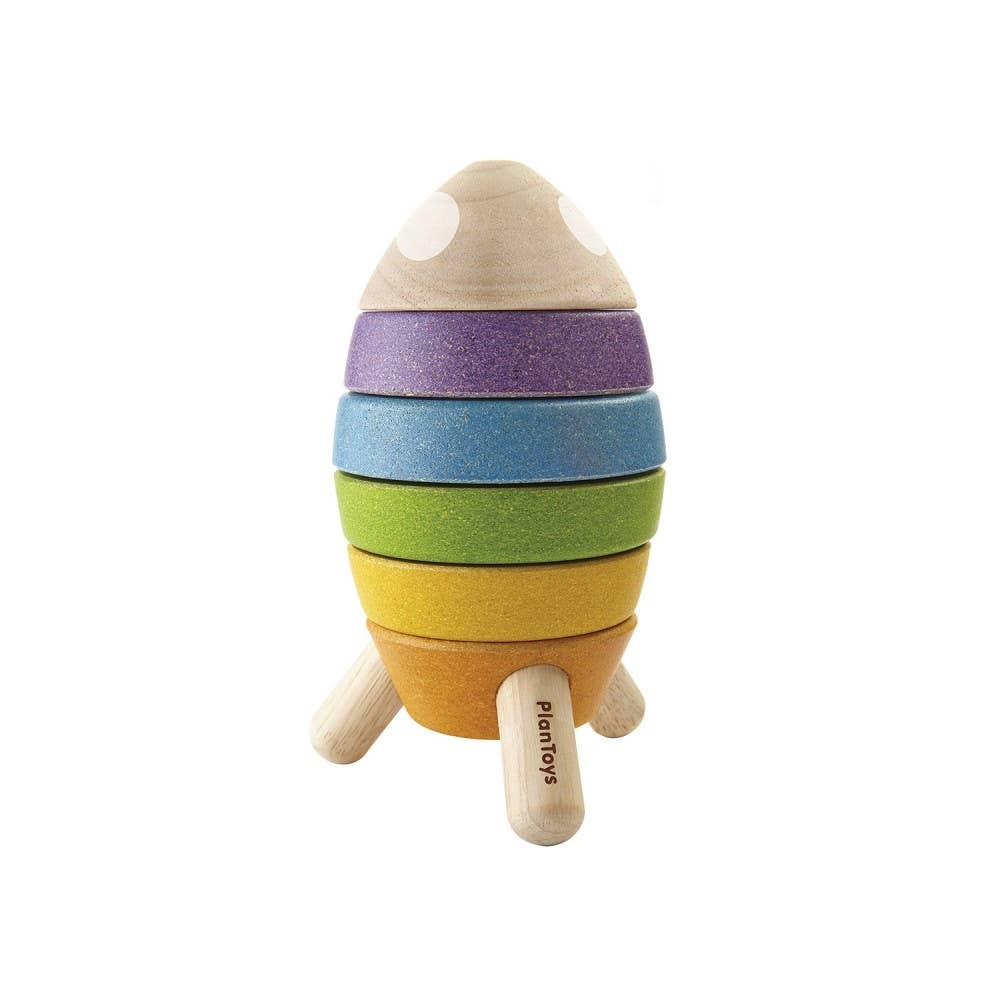 Stacking Rocket Set by Plan Toys
$25.00
$0.00
Build the rocket by stacking and matching the pieces, set the astronaut on the seat and start the countdown 3..2..1, lift-off! Suitable for children 18 months and up.
Wooden stacking and shape matching rocket with 11 pieces: rocket has 5 colorful stacking section and a nose cone, an astronaut, and 4 shapes

Children enjoy placing the astronaut into the space capsule and removing it. Recommended for children 18+ months.

All PlanToys products are manufactured with child safety and sustainability in mind. of chemical free rubberwood, non-toxic E-zero glues.

Sustainably crafted from chemical free rubberwood trees, formaldehyde-free glues, organic pigments, water based dyes, and safety tested
Dimensions:
4.61x4.45x6.97 inch
Why Choose Mochi?
Made in the Usa
Our supply chain is made up of small businesses right here in the USA.
Small Batch
To minimize waste and keep our designs nimble
Gender Neutral
Mix-and-matchable pieces you can pass down to a sibling or friend
For Kids + Parents
Kid-friendly designs in parent-pleasing aesthetics