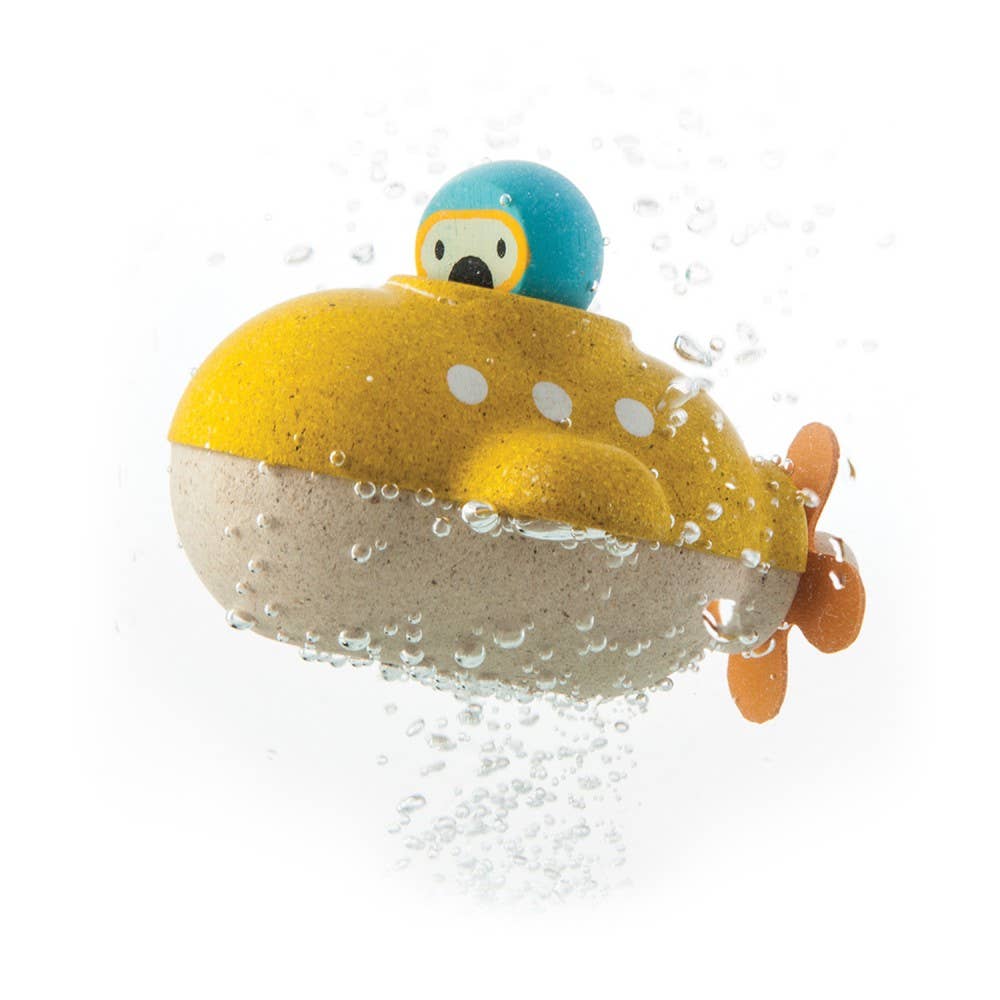 Submarine by Plan Toys
$20.00
$0.00
Dive deep and explore the depths of an underwater world! Submerge them in the water and squirt them out. Stimulate imaginative play. Suitable for children 12 months and up.
WATER-PLAY: Transform bathtime into an underwater excursion with the Submarine! Children can enjoy whooshing the toy through the tub and exploring the depths of the underwater world. Made from sustainable PlanWood(TM) the toy is suited for water play and wet conditions. Don't forget to dry the toy off and store in a safe place after bathtime! SUPPORTS DEVELOPMENT: During play children improve their hand-eye coordination and fine motor skills. Sensory exploration is also inspired as little ones play with the Submarine in water sand or other textured conditions. Furthermore the toy triggers the imagination as underwater stories and scenarios are created! SUSTAINABLY-MADE: Crafted with PlanWood(TM) a PlanToys material made from surplus sawdust that results in a more flexible water-resistant wood the toy is safe for wet conditions and is stained with non-toxic water-based dyes. Suitable for children 12 months and older.
Dimensions:
9.8x12.4x6 cm
3.86x4.88x2.36 inch
Delightful Design
Parents delighted with gift.
Why Choose Mochi?
Made in the Usa
Our supply chain is made up of small businesses right here in the USA.
Small Batch
To minimize waste and keep our designs nimble
Gender Neutral
Mix-and-matchable pieces you can pass down to a sibling or friend
For Kids + Parents
Kid-friendly designs in parent-pleasing aesthetics