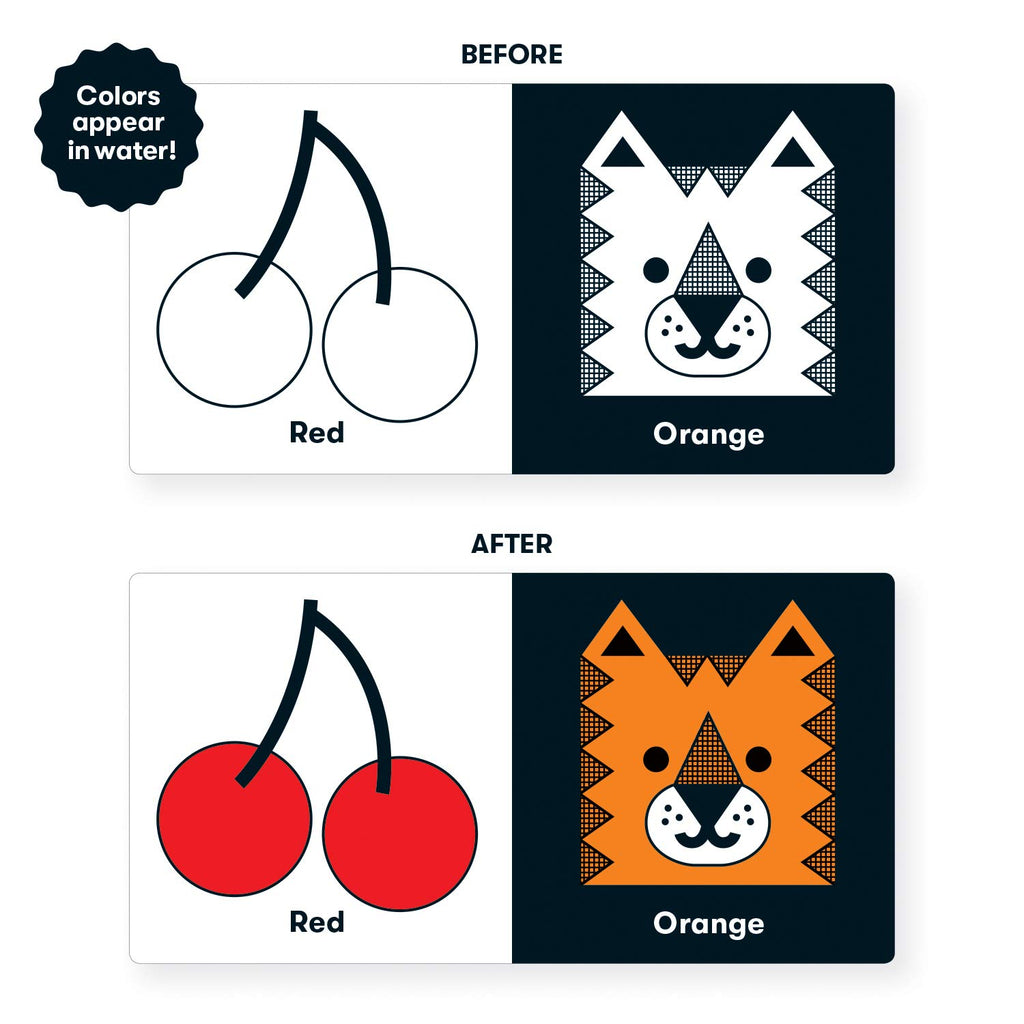 What Color Am I? Magic Bath Book by Erin Jang
$9.99
$0.00
Kids and adults alike will enjoy the unique illustrations that bring this magical bath time book to life.Take bath time fun to the next level:
 The 
What Color Am I? Color Magic Bath Book
 from Mudpuppy is sure to keep babies and toddlers entertained during bath time. Featuring various unique illustrations that kids are familiar with, it is truly a one of a kind experience that will be enjoyed time and time again.
Features 6 color-changing pages that magically appear in water to excite and delight little readers.
Captivating and engaging, this book makes bath time easier for parents and more entertaining for children.
Small 6" x 6" book is just the right size for little hands.
A delightful and magically colorful way to make bath time more enjoyable for children and caregivers.
Bath books for babies and toddlers
Waterproof and safe for all ages
Why Choose Mochi?
Made in the Usa
Our supply chain is made up of small businesses right here in the USA.
Small Batch
To minimize waste and keep our designs nimble
Gender Neutral
Mix-and-matchable pieces you can pass down to a sibling or friend
For Kids + Parents
Kid-friendly designs in parent-pleasing aesthetics