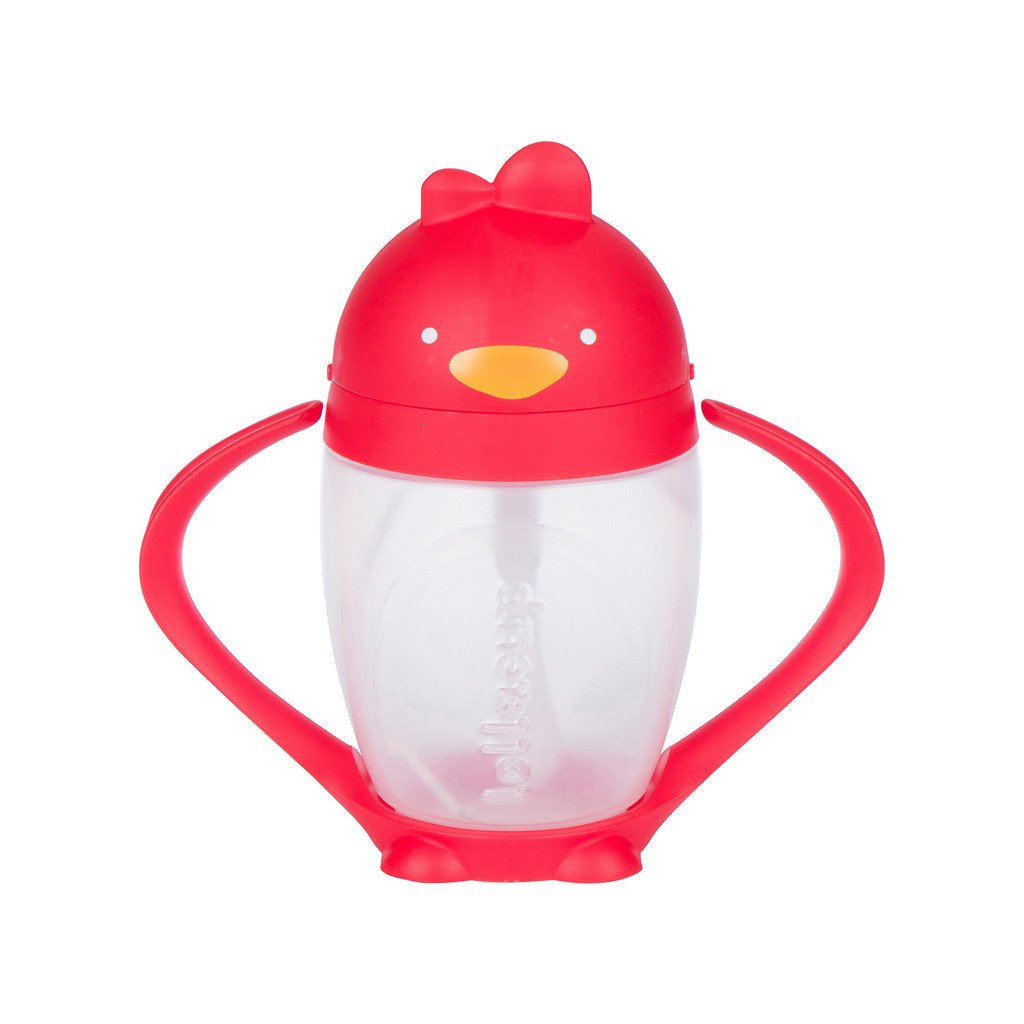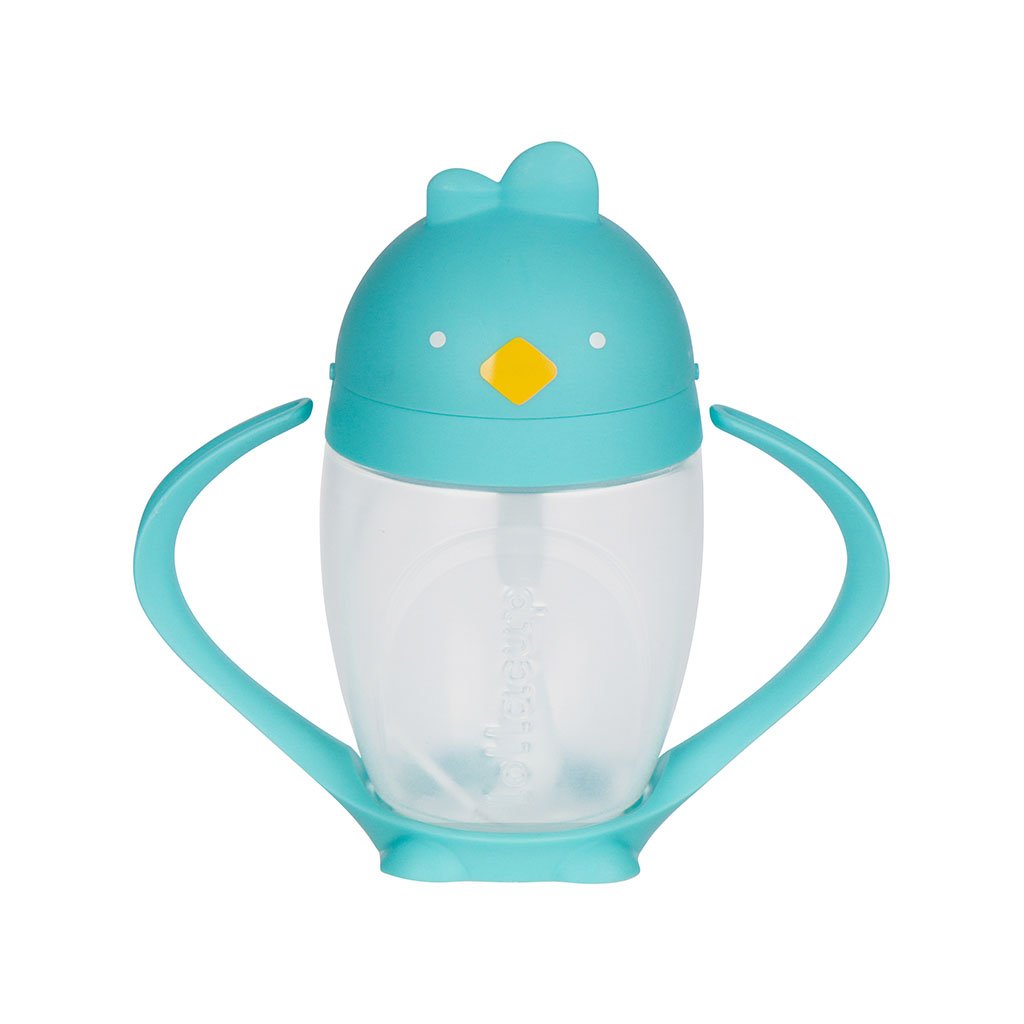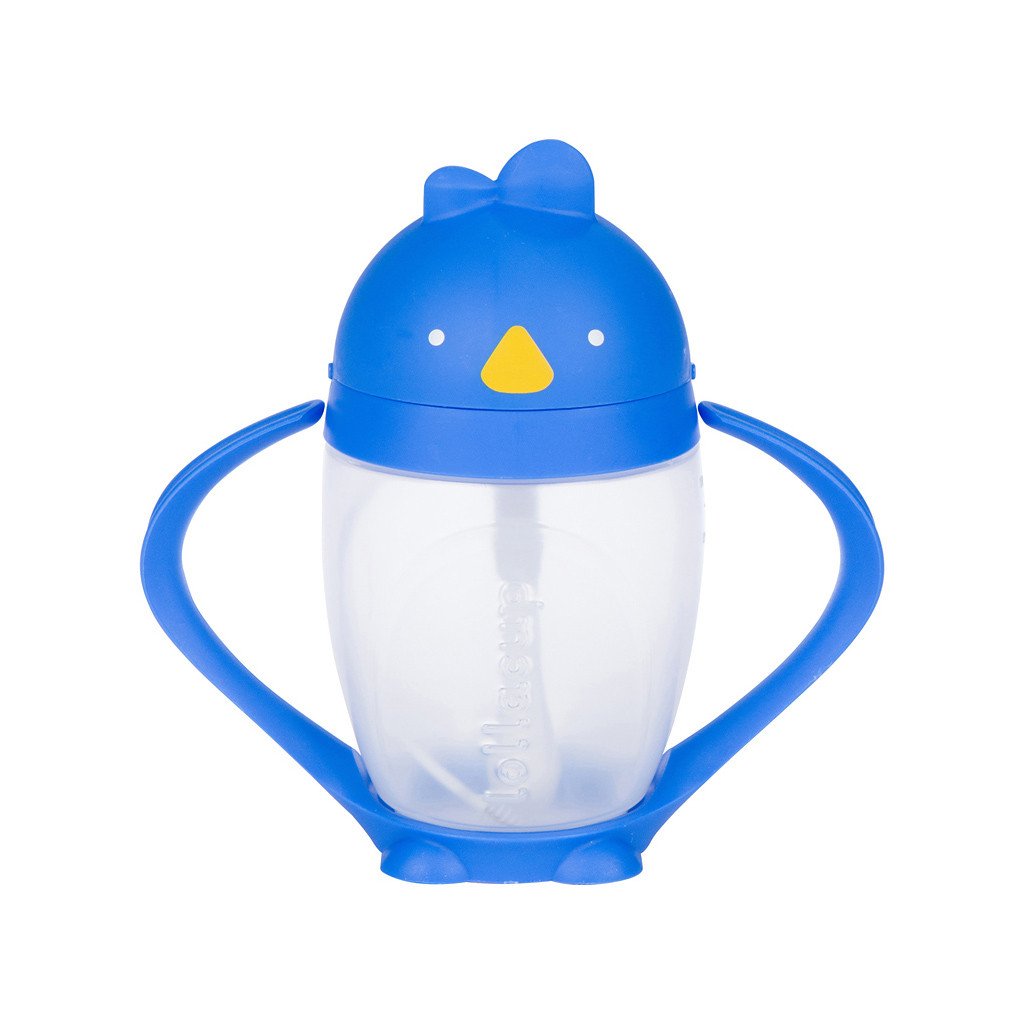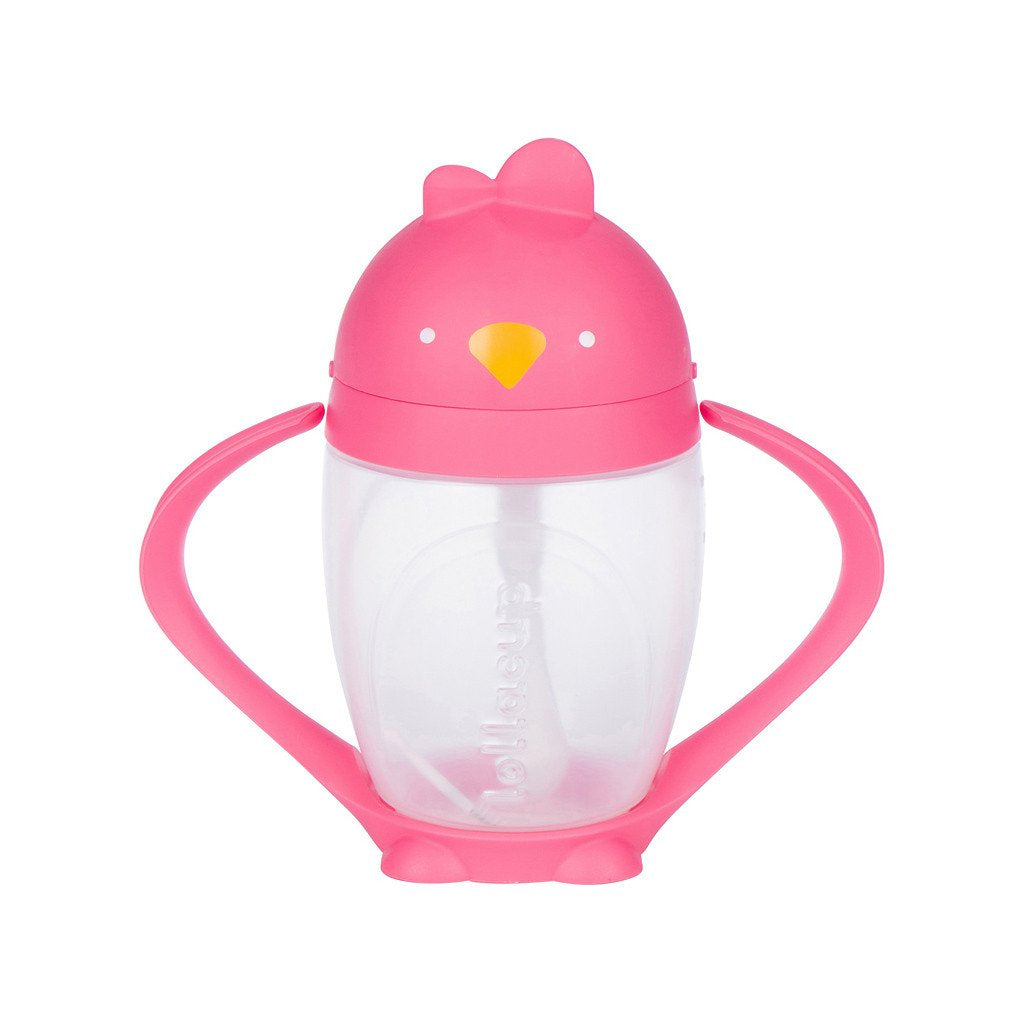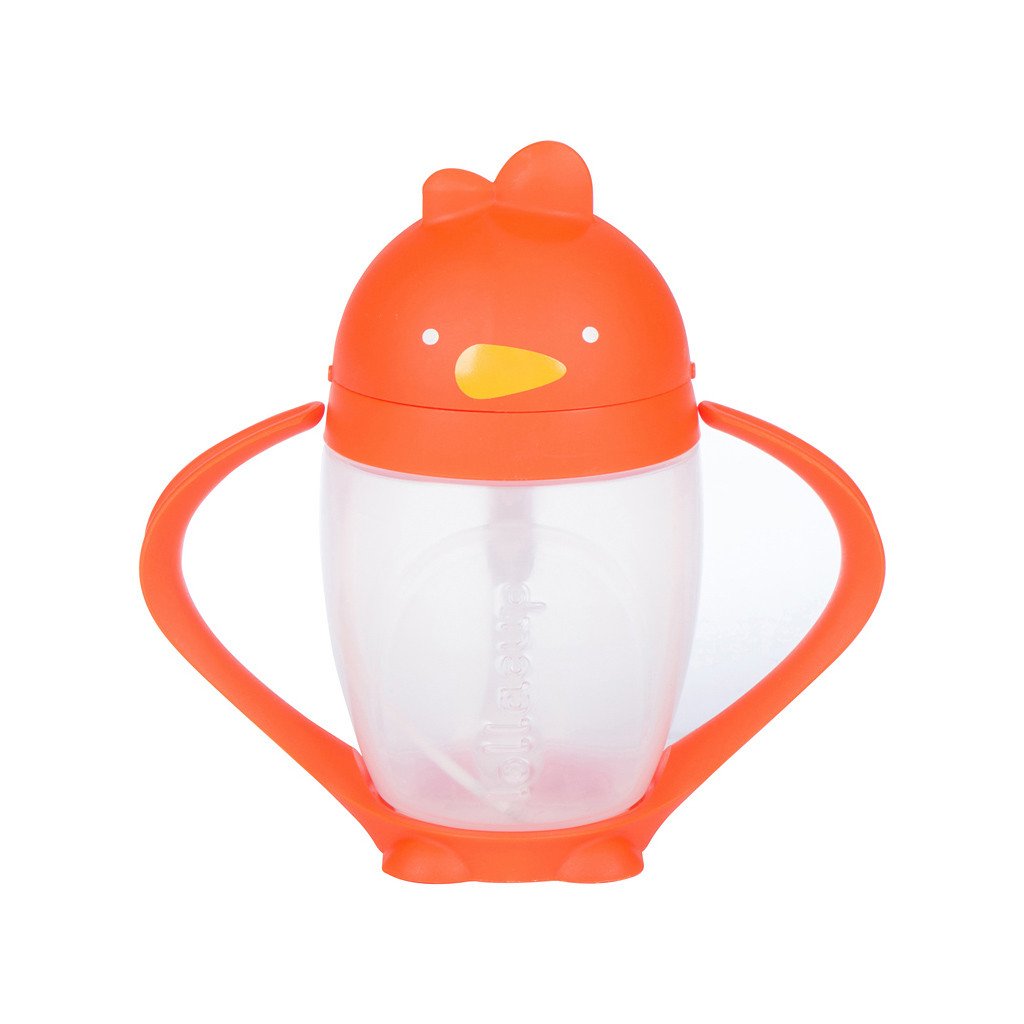 Lollacup Sippy Cup With Straw by Lollaland
$16.00
$0.00
Lollacup Sippy cup with weighted straw
Made in the USA
OUR NUMBER ONE GOAL WITH THIS CUP: Getting your child to drink from a straw cup quickly, easily and frustration free.  This is done by: 
NO VALVE, making this one of the easiest straw sippy cups to drink from. 
SUPER SOFT, EASY FLOW STRAW, 

 the straw material is specially formulated to be soft/pliable, durable, as well as free of BPA, PVC, latex, and phthalates. The big soft straw feels good for the little one, making them actually want to use the straw.  
 SUPER EASY TO CLEAN,

 

Not only do we provide a small straw brush, the lid and straw is just 3 pieces.  The straw separates into two pieces to make cleaning easy and it just feeds through the lid for assembly. 
"As a mom and pediatric dentist I love the Lollacup!  Cute, fun, and easy-to-use are a must for me!  A cup that helps transition to a big kid cup is so important for proper oral health.  Bonus that it is made in the USA!" -
Alene D'Alesio, DMD, Chief, Division of Pediatric Dentistry, UPMC Children's Hospital of Pittsburgh
Made in USA | 
BPA-free, BPS-free, phthalate-free
, because parents deserve peace of mind when it comes to what goes in baby's mouth.
Often referred to as " the Straw Sippy Cup from Shark Tank" - Funded by Mark Cuban and Robert Herjavec.
Designed for easy sipping. The valve-free straw may not be spill-proof, but it makes for easy transitioning and easy cleaning.  This is the perfect trainer cup. The valve-free straw also makes the Lollacup a great choice for smoothies! The cute playful design is guaranteed to be a favorite cup for your little sipper.  
Parents say it's the best sippy straw cup for milk. 
Flexible straw has a weighted end that anchors in the liquid to help young children actually get a sip, even when the cup is tilted.
The handles are great for toddlers' little hands, but they do also detach with a simple twist in case you're on-the-go and need to put the Lollacup into a diaper bag pocket or cup holder.
Minimal parts make the cup easy to clean and re-assemble.
Straw-cleaning brush included, just in case you need to give the inside of the straw a good scrub. 
All materials and parts are FDA-approved and meet/exceed the US Consumer Product Safety Commission's standards.
9+ months | Holds up to 10 ounces/296 ml of liquid.
Product Dimensions (with handle):
6.25" x 3.25" x 6.25" 
Cute AND Helpful
This cup really worked for us! Our baby was having a tough time learning to use a straw, and with the other cups we tried, the straw would pull out too easily, it would stick to the bottom of the cup and stop the water from flowing upwards, or it would be too long and he would bite it. I didn't even know the last issue was a possible thing that could happen until I got some help from my friend, who is a speech-language pathologist and mentioned it's helpful to have a place for the child's lips to rest/stop. This cup's straw is perfect to stop a learning baby's lips and help to train them on how to use a straw. A great thing to mention is that there's also measurements on the side of the cup so it's been helpful for us while making the transition from formula to milk in terms of keeping track of ounces. Super useful baby item and a cute design to boot :)
Best cup!!
Very durable and so so cute! My son loves it so much, he asked for a second cup!
Why Choose Mochi?
Made in the Usa
Our supply chain is made up of small businesses right here in the USA.
Small Batch
To minimize waste and keep our designs nimble
Gender Neutral
Mix-and-matchable pieces you can pass down to a sibling or friend
For Kids + Parents
Kid-friendly designs in parent-pleasing aesthetics