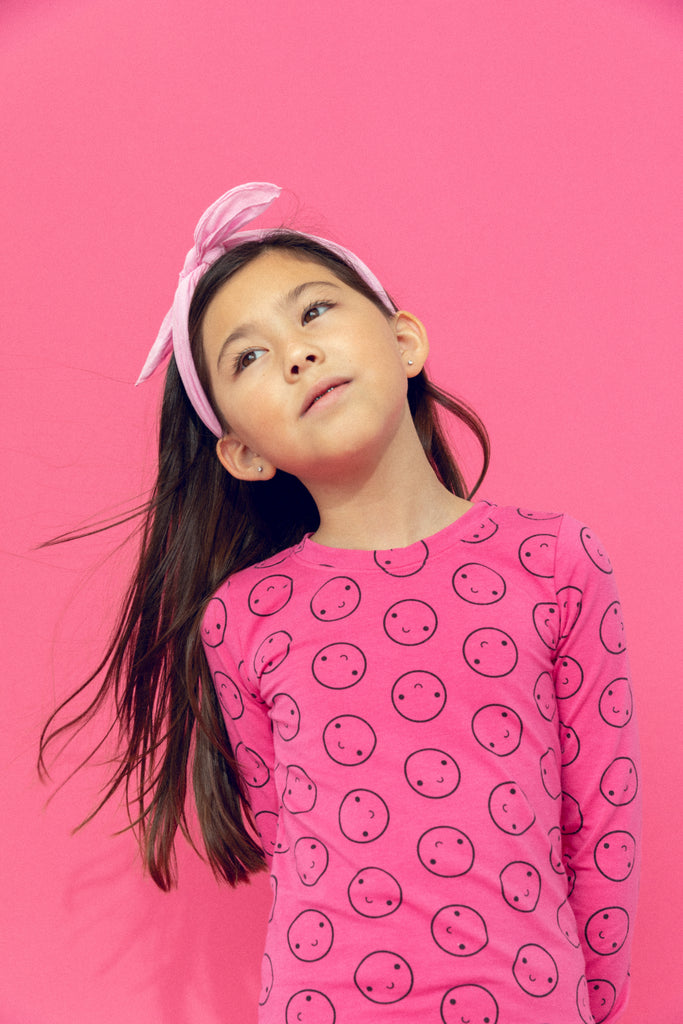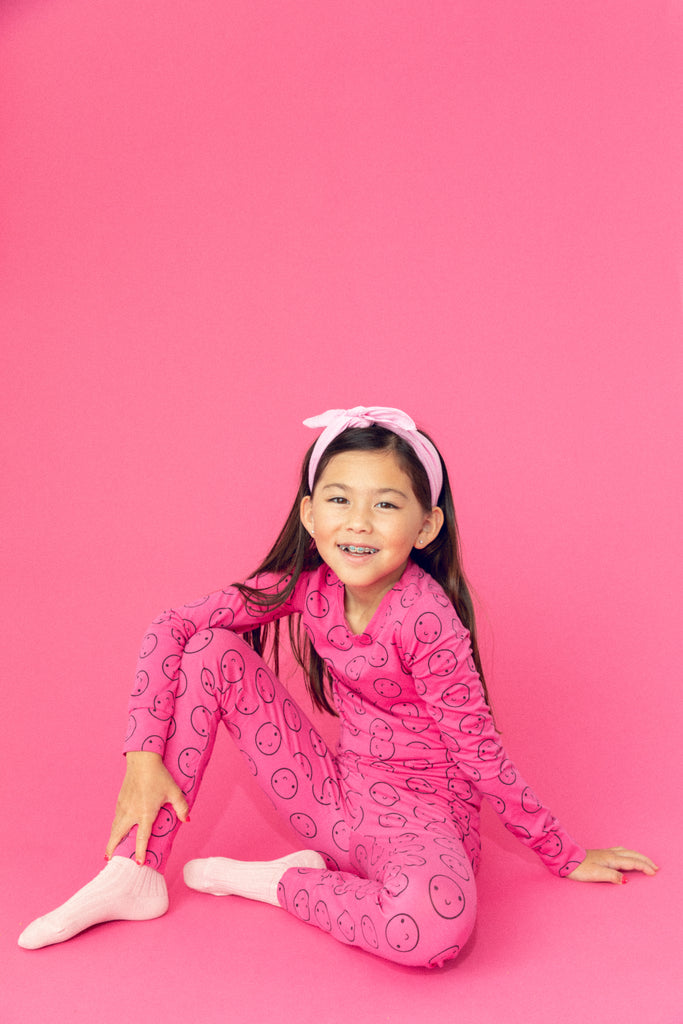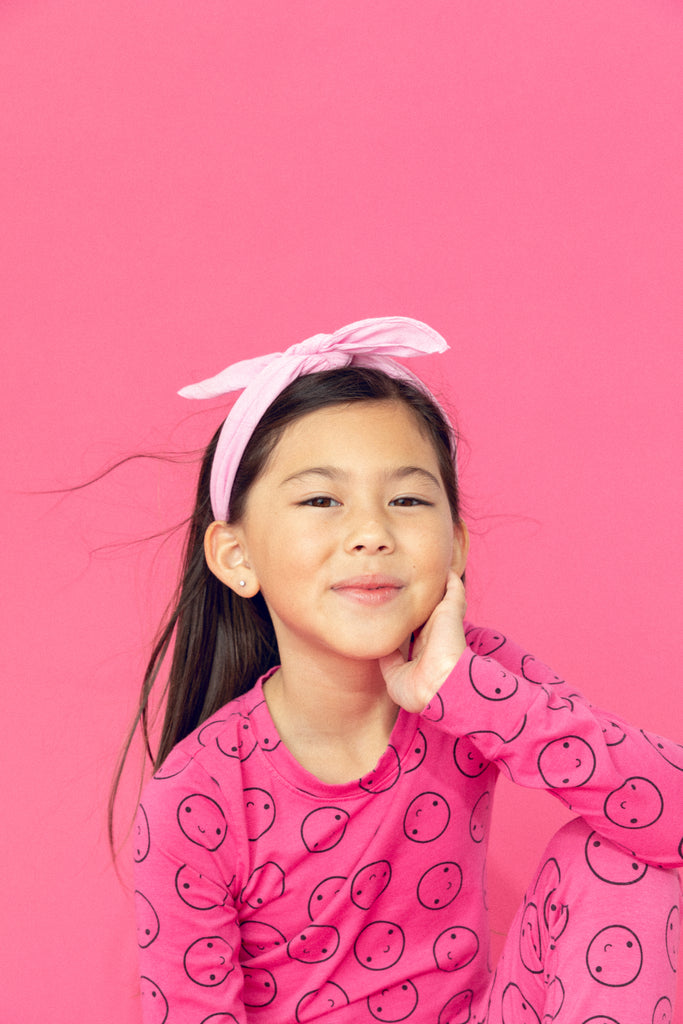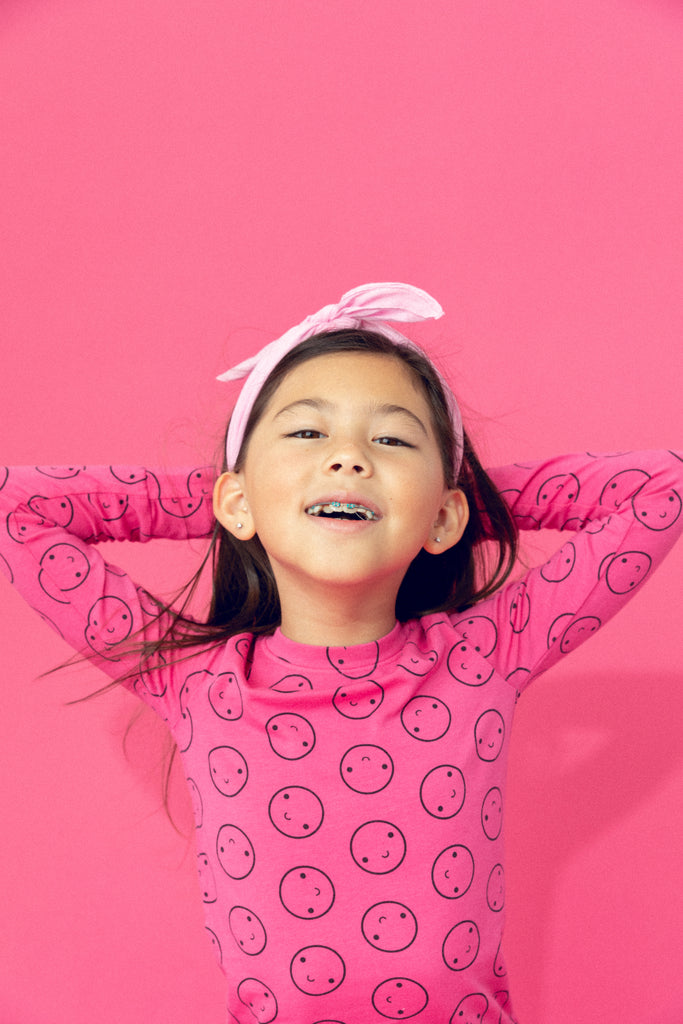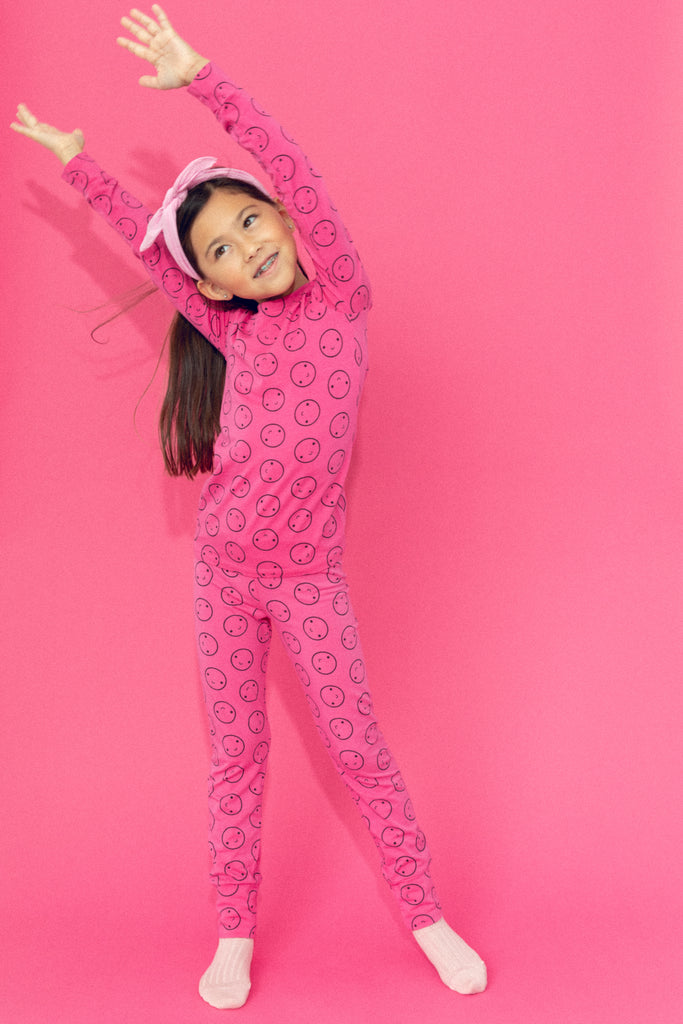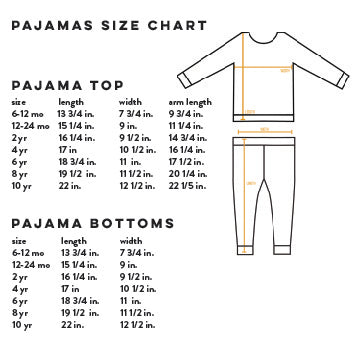 Pink Dragonfruit Long Sleeved Happy Pajamas
$40.00
$0.00
Happy Pajamas.  Super soft cotton/spandex/modal blend Made in Los Angeles. 
In stock, ships in 1-3 business days.
Sizing, these run true to size / a little generous in some of the larger sizes, please see size chart for exact measurements. 
Machine wash inside out tumble dry low or dry flat to avoid shrinking.
Since each garment is hand printed, some slight variations and imperfections may exist. Size and location of image may vary slightly from garment to garment. 
Follow us on Instagram: https://www.instagram.com/mochi_kids
Visit our Facebook page: https://www.facebook.com/mochikidsco
The BEST
Cozy pajamas and a beautiful vibrant color. Huge hit in our house
Our favorite pajamas!
We previously bought these Happy Pajama's in the purple color, and I loved how easily these went on my daughter! SO much easier than wrestling with some of her other pajama's! Loved this pink color and so happy I picked this up. Also bought two sizes up so she can wear them for a while!
Why Choose Mochi?
Made in the Usa
Our supply chain is made up of small businesses right here in the USA.
Small Batch
To minimize waste and keep our designs nimble
Gender Neutral
Mix-and-matchable pieces you can pass down to a sibling or friend
For Kids + Parents
Kid-friendly designs in parent-pleasing aesthetics