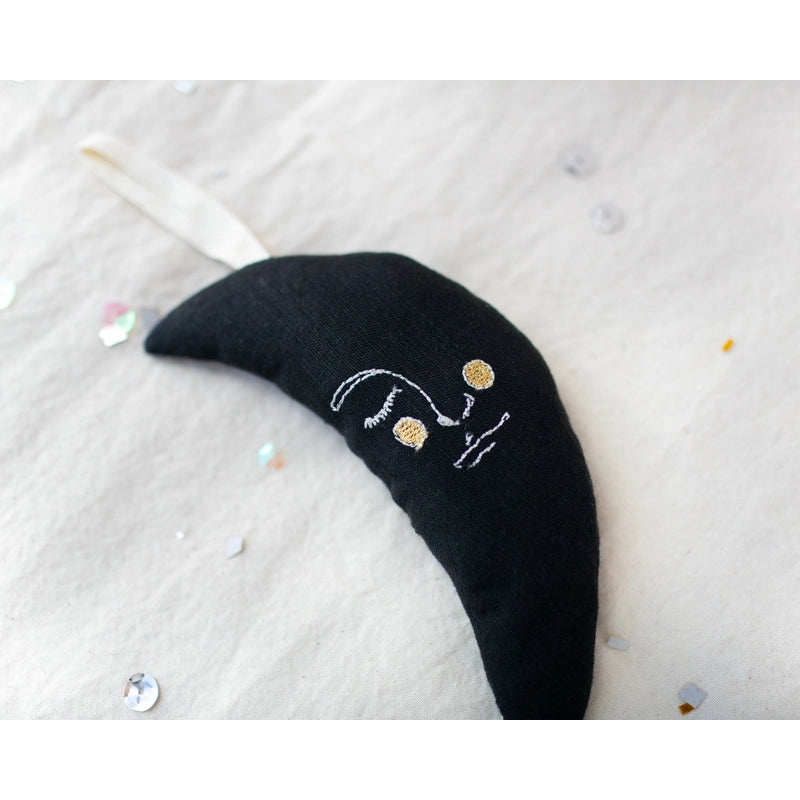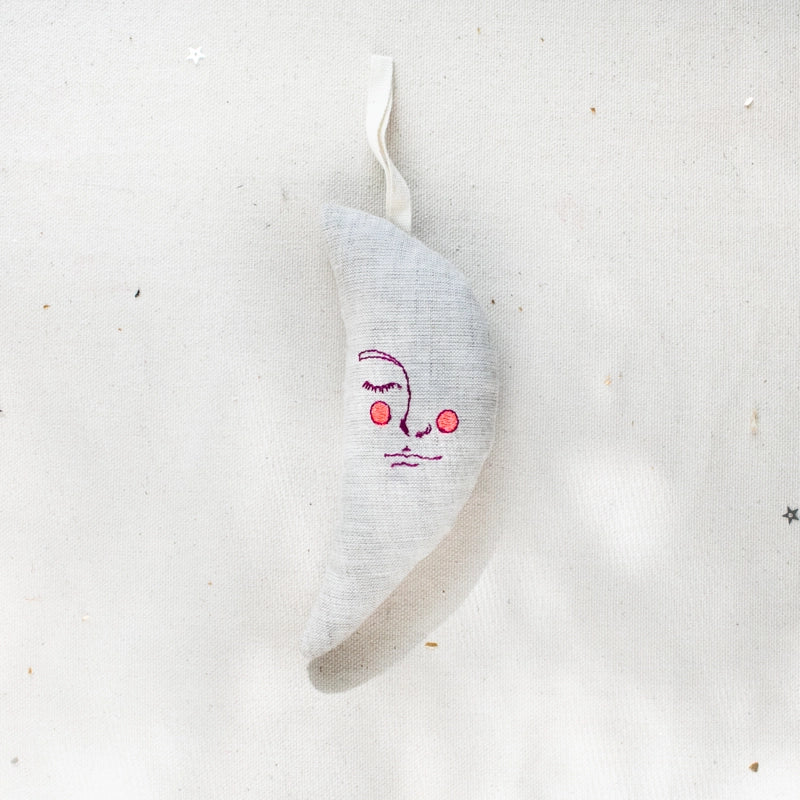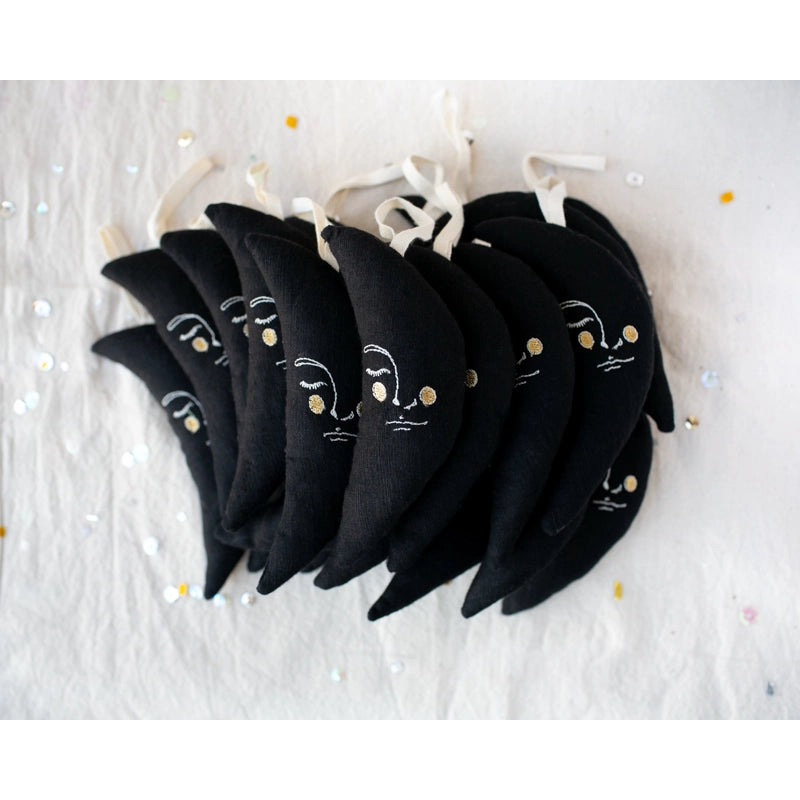 Moon Man - Cotton & Lavender Filled Ornament by Skippy Cotton
$28.00
$0.00
Our signature lavender-scented ornaments are a lovely gift for any time of year. Perfect for gift toppers, closet or drawer sachets, holiday ornaments, or year-round décor.
Each scented ornament is hand illustrated and embroidered using vibrant polyester threads on assorted linens. Each ornament is hand cut, turned, and stuffed with organic cotton and lavender. Natural twill tape is placed on top for hanging.
Ornaments are sold in quantities of 3 and are approximately 3" h x 4" w to 2" h x 5" w.

Made in India
Why Choose Mochi?
Made in the Usa
Our supply chain is made up of small businesses right here in the USA.
Small Batch
To minimize waste and keep our designs nimble
Gender Neutral
Mix-and-matchable pieces you can pass down to a sibling or friend
For Kids + Parents
Kid-friendly designs in parent-pleasing aesthetics