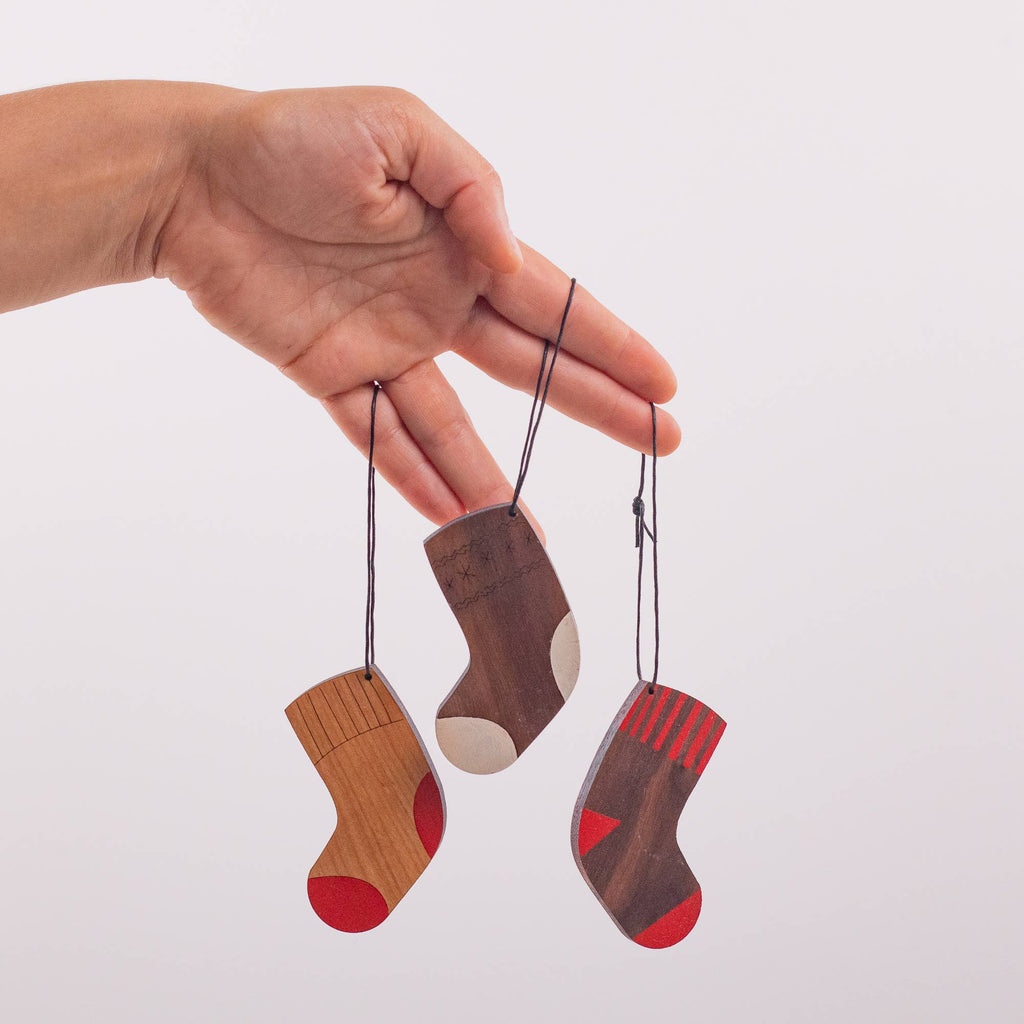 Sock Ornament by Collin Garrity
$9.00
$0.00
ok, ok, so its a stocking ornament, but it's pretty sock like.
These maple ornaments are painted in our studio, so they are each a little different. strung with waxed cotton twine. Listing for maple style only.
made in St Louis, USA
Why Choose Mochi?
Made in the Usa
Our supply chain is made up of small businesses right here in the USA.
Small Batch
To minimize waste and keep our designs nimble
Gender Neutral
Mix-and-matchable pieces you can pass down to a sibling or friend
For Kids + Parents
Kid-friendly designs in parent-pleasing aesthetics