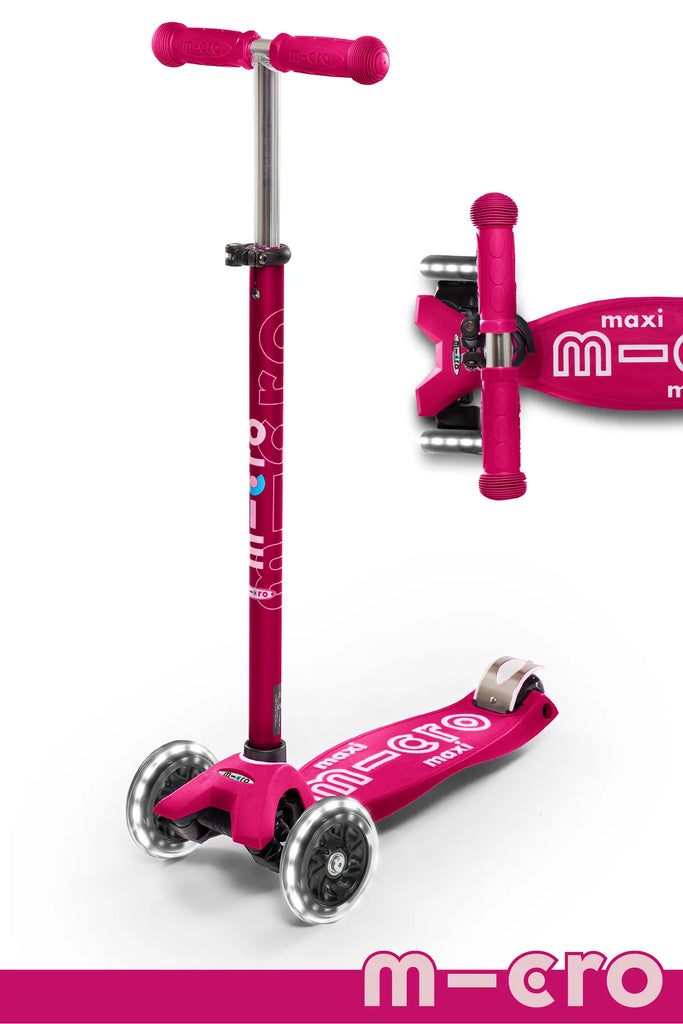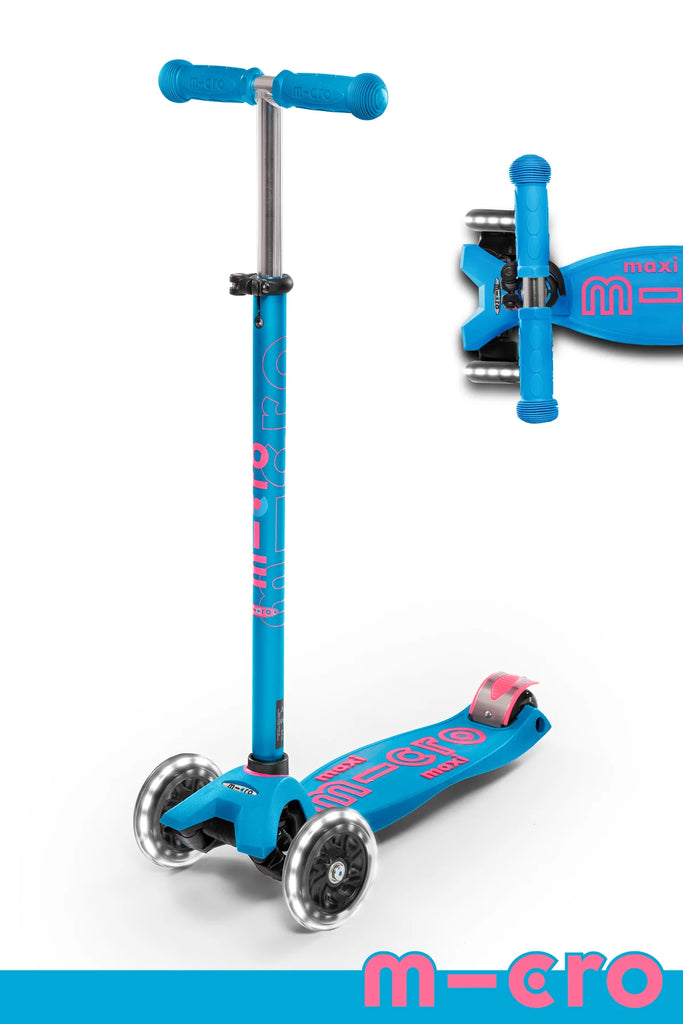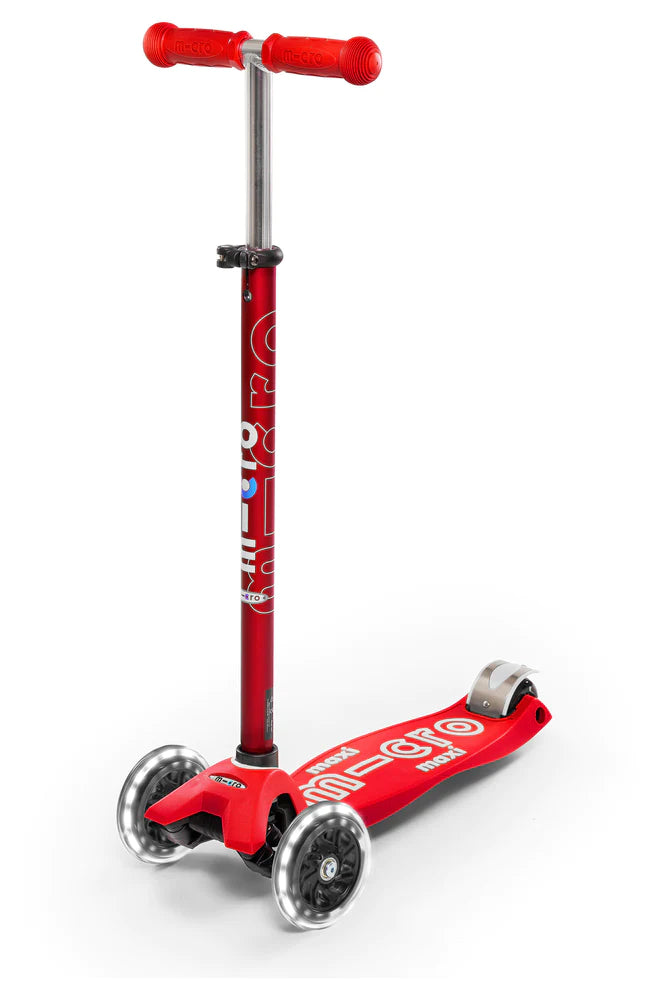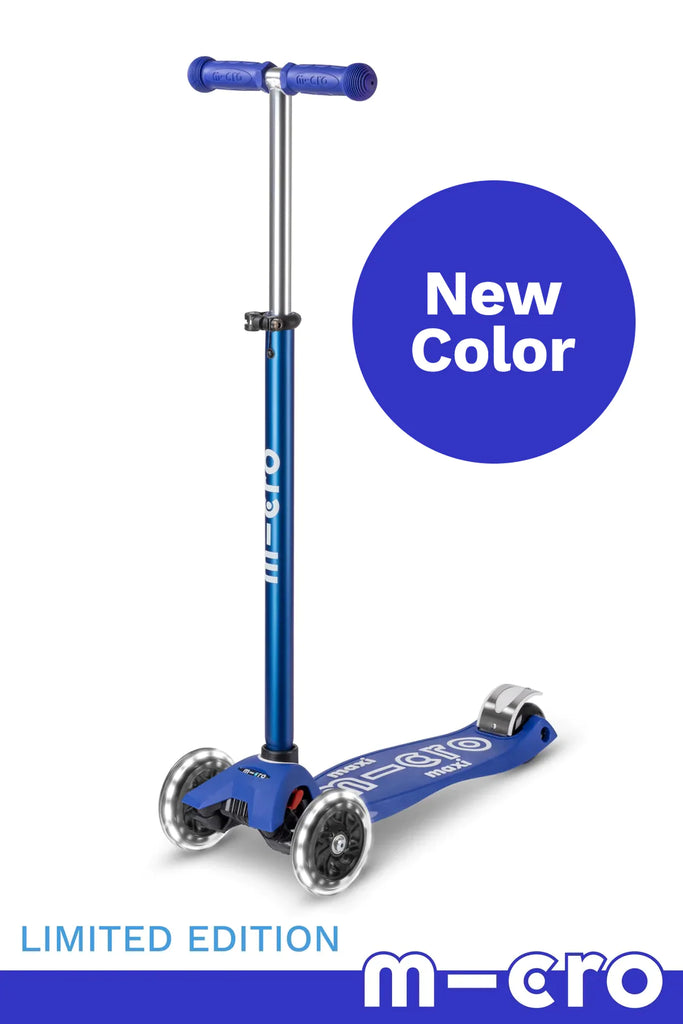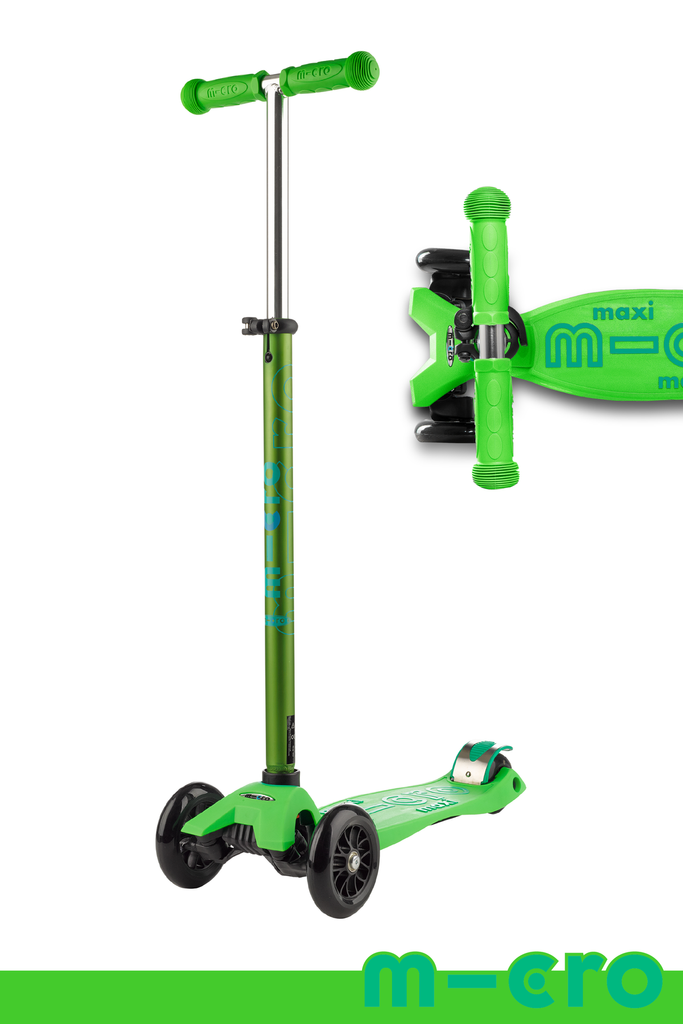 Maxi Deluxe Scooter- LED Wheels by Micro Kickboard
$150.00
$0.00
The popular Maxi now comes in a version that is totally 'LIT'! We added motion-activated light-up LED wheels in several colors that children love. The LED wheels help with visibility, make riding more fun, and it's a pretty cool look. No batteries required!
Great for elementary aged or taller children, as the adjustable T-bar (handlebar) grows with your child, up to age 12 or 110 lbs.
Micro's kickboard style provides young riders with incredible stability and a smooth glide as beginner riders master their scooting skills, while older kids can confidently curve and carve the sidewalk, using their body weight to steer.
Modular construction and replaceable parts mean you never have to throw the Maxi away when your child grows out of it. Backed by our 2-year warranty.
Why Choose Mochi?
Made in the Usa
Our supply chain is made up of small businesses right here in the USA.
Small Batch
To minimize waste and keep our designs nimble
Gender Neutral
Mix-and-matchable pieces you can pass down to a sibling or friend
For Kids + Parents
Kid-friendly designs in parent-pleasing aesthetics