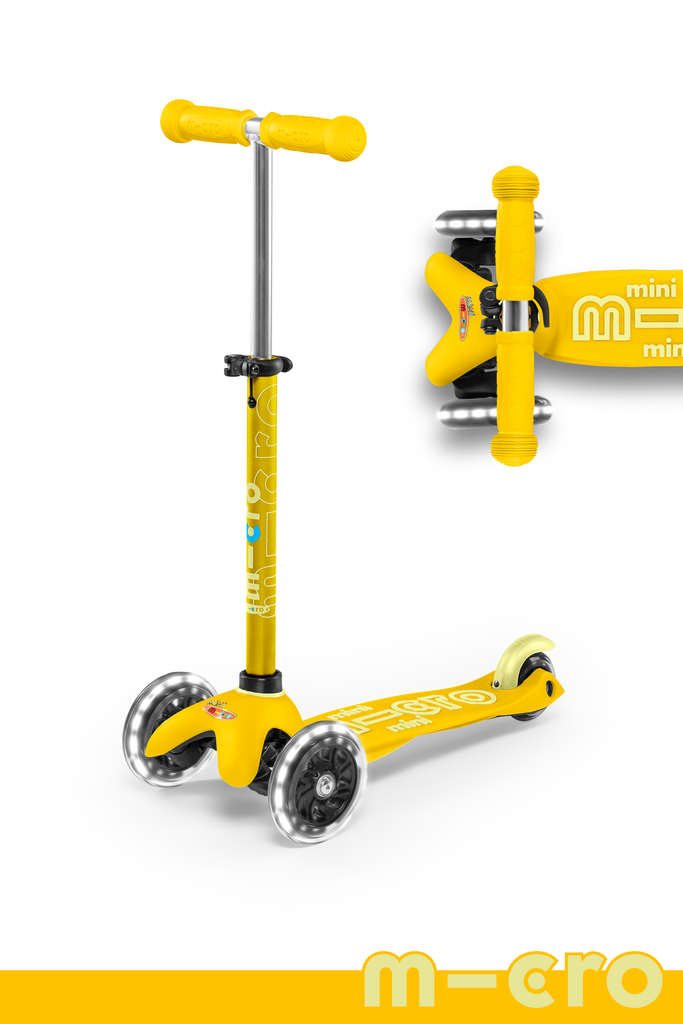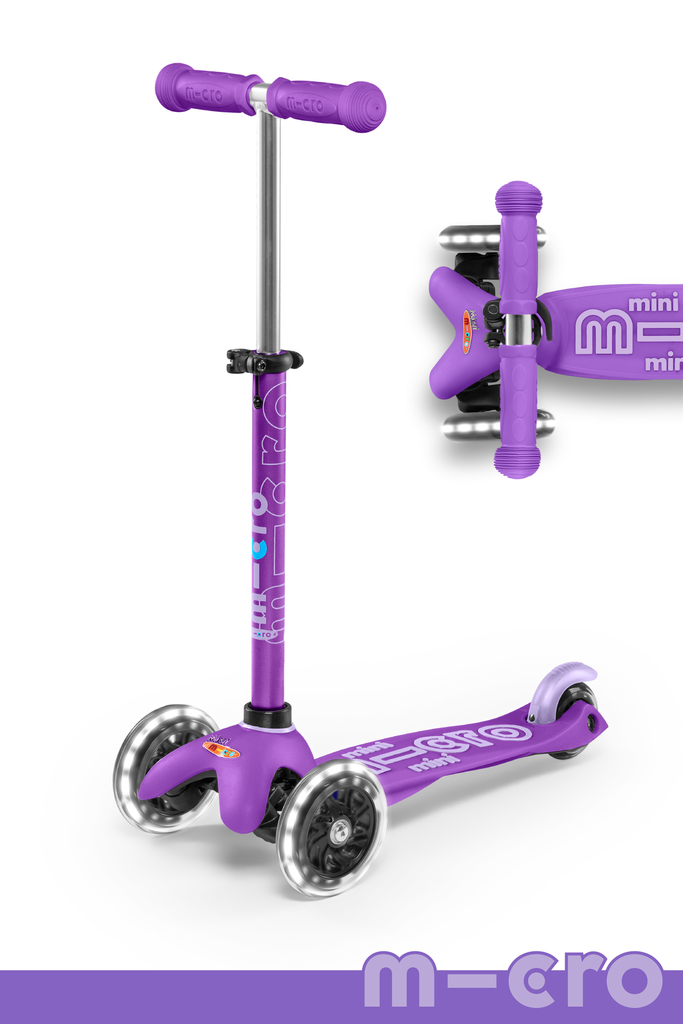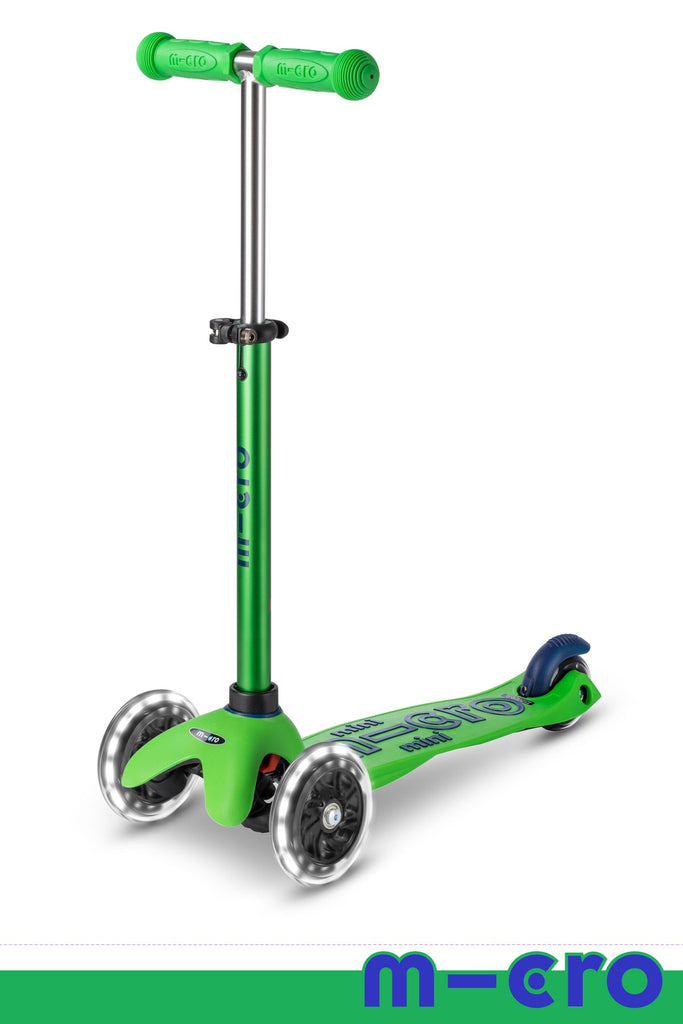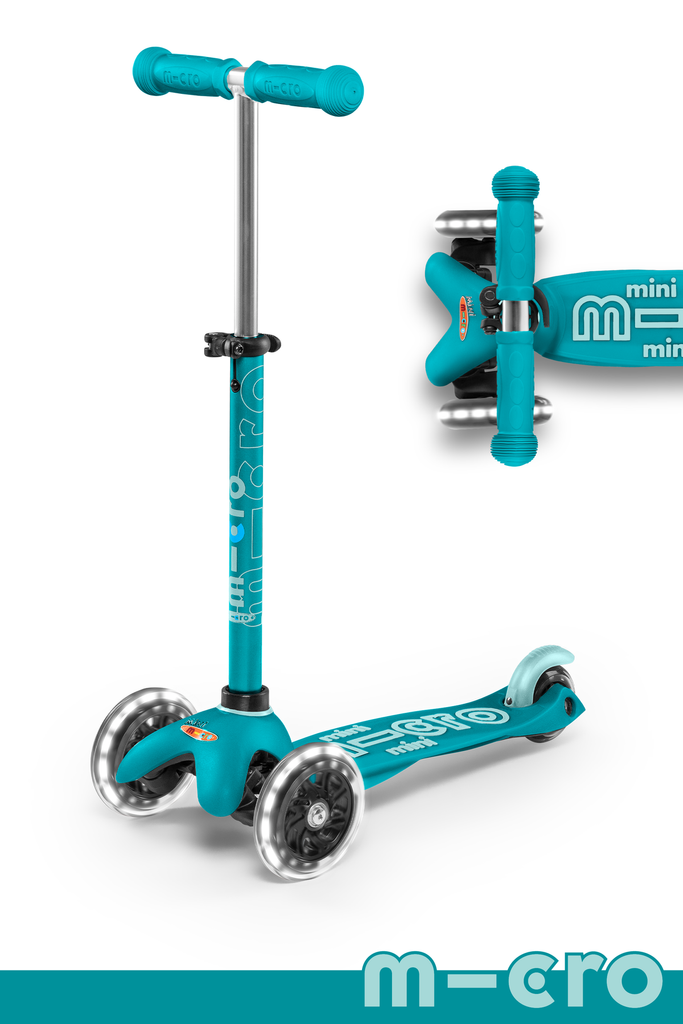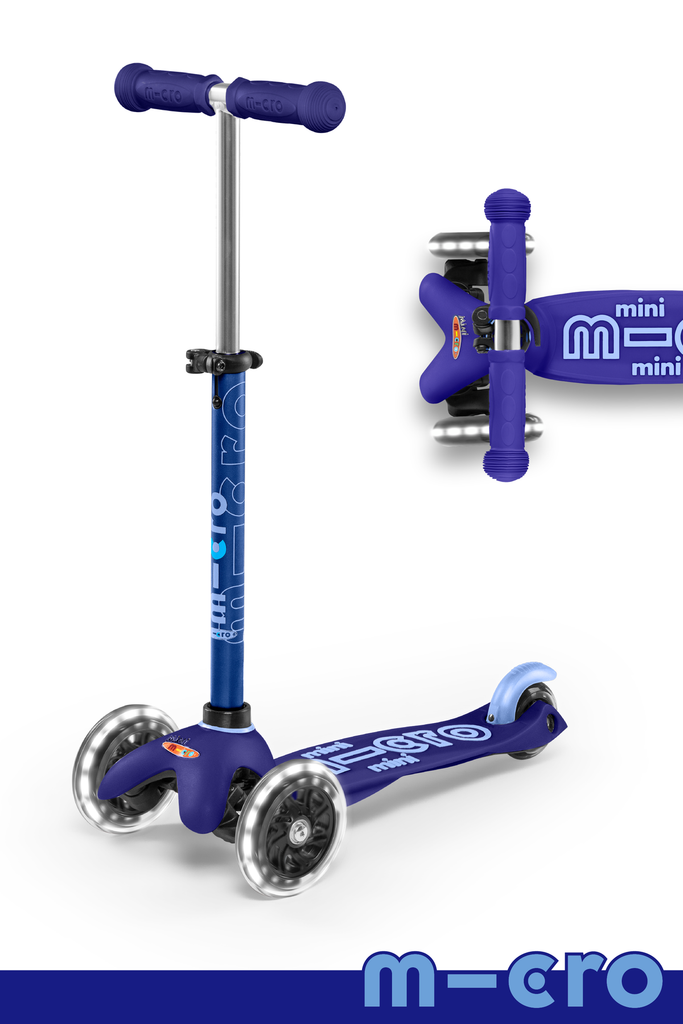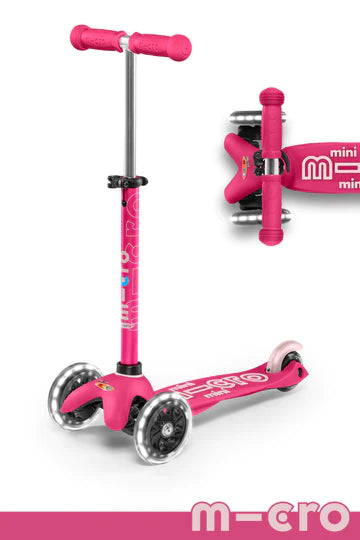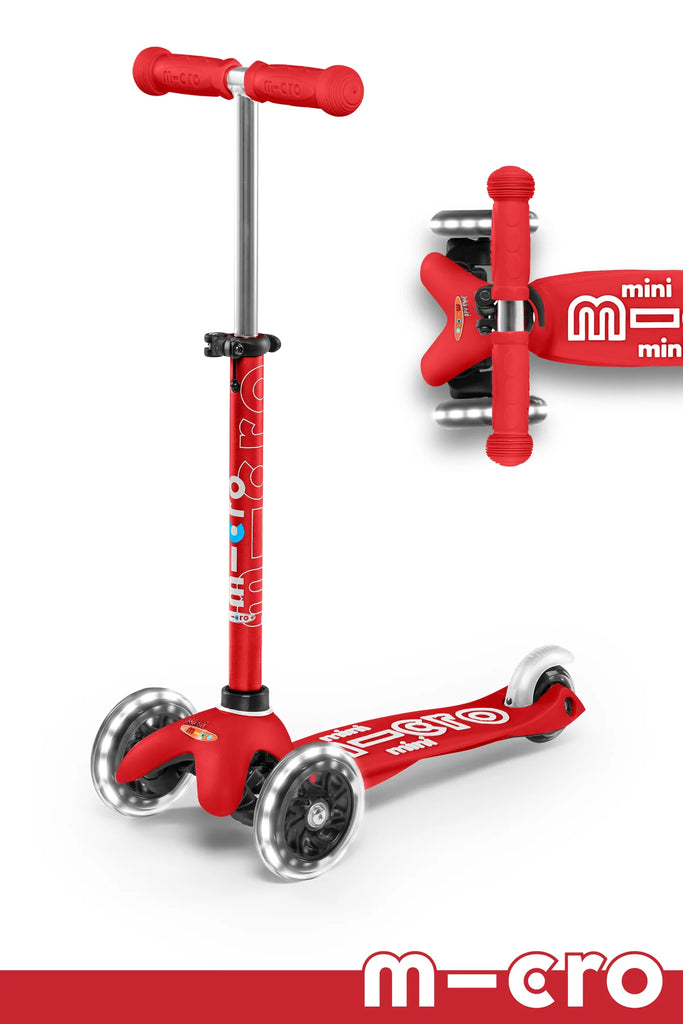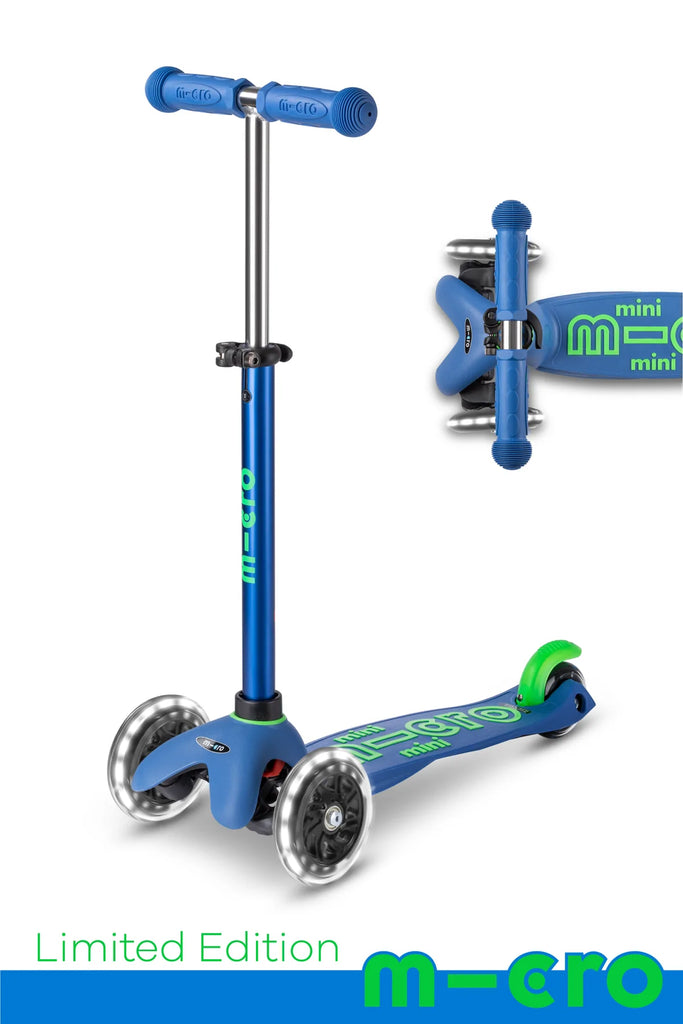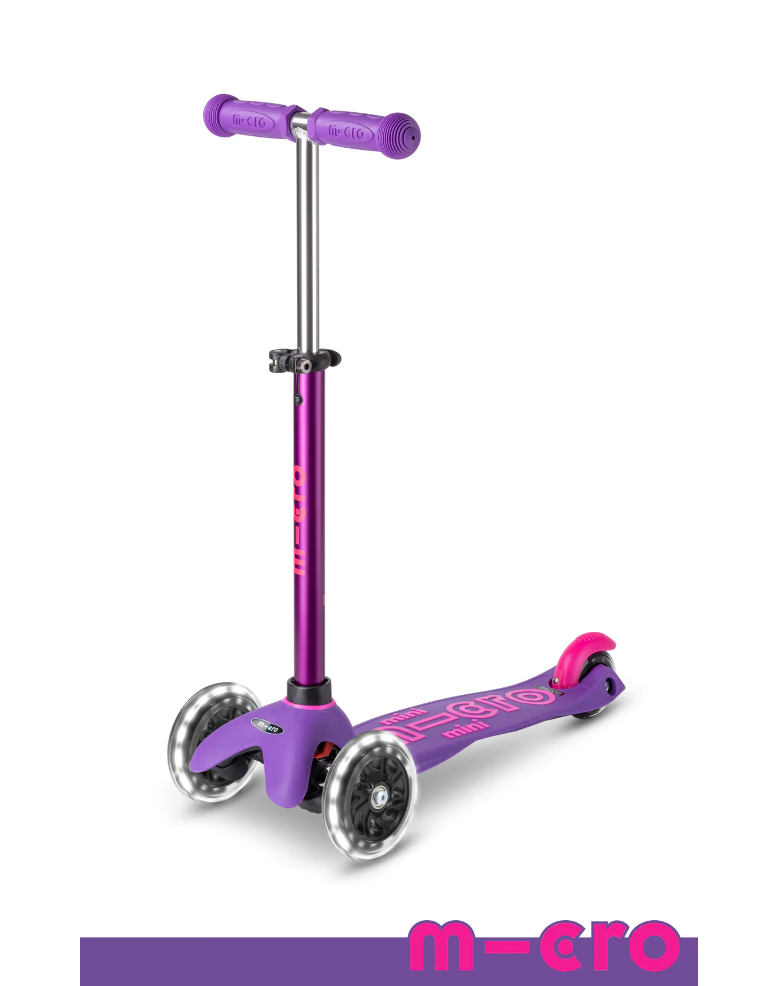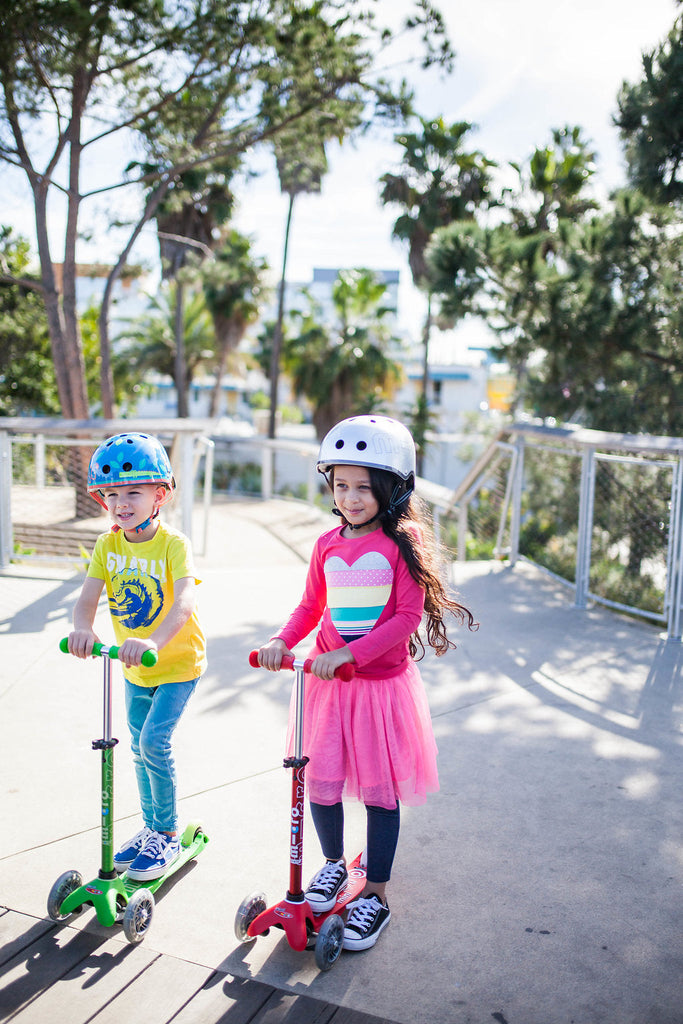 Mini Deluxe Scooter - LED Wheels by Micro Kickboard
$100.00
$0.00
Your child's eyes will light up when they see their new ride! The top-rated Mini Deluxe LED scooter features motion activated LED wheels - no batteries required!
Safe, stable, and designed with an adjustable T-bar, children can easily hop on and off and use their body weight to steer, leaning right and left, as they develop instrumental skills along the way - balance, coordination, and confidence!
Keep your child entertained and on the move for years to come! The Mini Deluxe's adjustable t-bar extends up to 25", allowing their new favorite toy to grow with them from ages 2-5, up to 110 lbs.
All parts are replaceable! When your child outgrows the Mini, pass it on to a sibling or friend so it never ends up in a landfill. 2 year mfg warranty included
Great beginner scooter!
My son is 2.5 years old and has never been into riding trikes, bikes, or other wheeled toys. But when he got his scooter, his eyes just lit up and he immediately knew how to use it. It certainly helped that he picked the color he wanted and the light-up wheels are awesome (love that there are no batteries to worry about). The quality is excellent and will last until he is at least five or six. Now I want an adult-sized one so I can ride with him - I just wish it could have light-up wheels, too!
Why Choose Mochi?
Made in the Usa
Our supply chain is made up of small businesses right here in the USA.
Small Batch
To minimize waste and keep our designs nimble
Gender Neutral
Mix-and-matchable pieces you can pass down to a sibling or friend
For Kids + Parents
Kid-friendly designs in parent-pleasing aesthetics