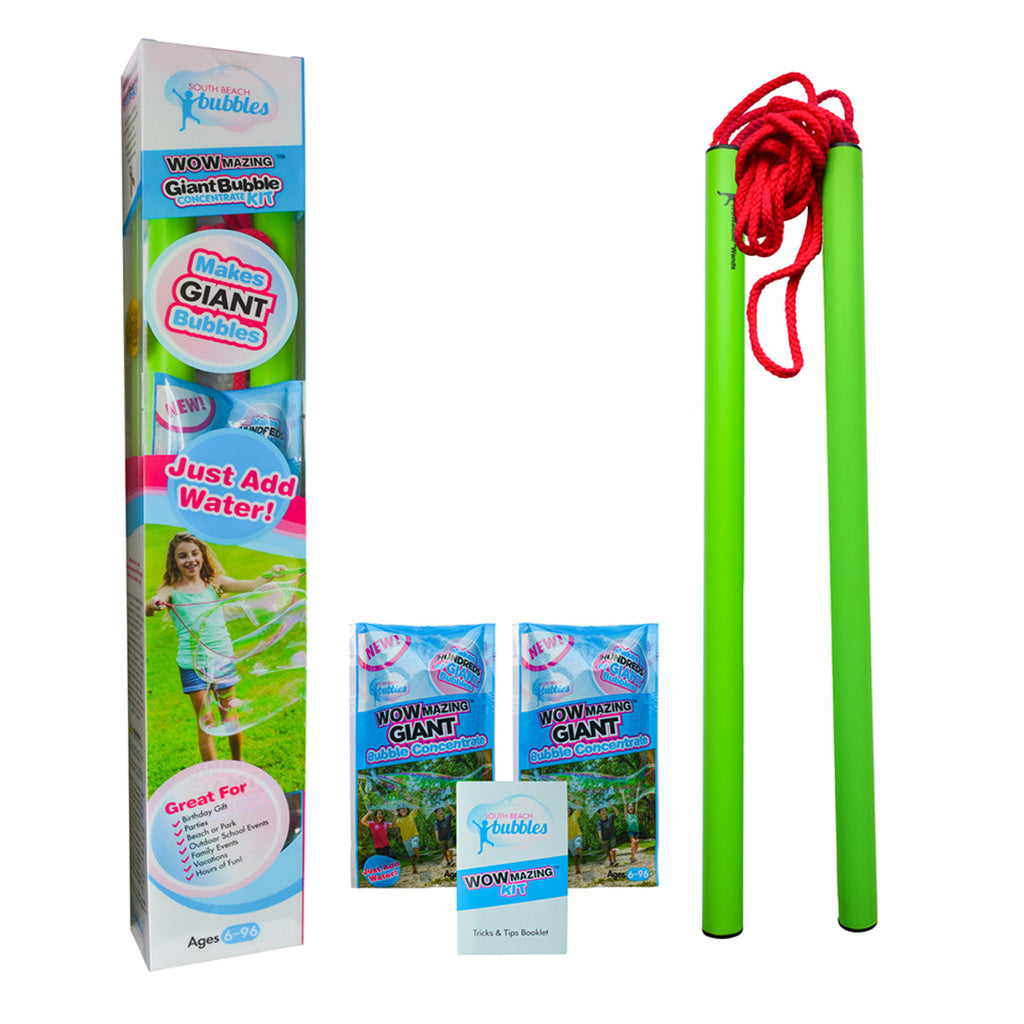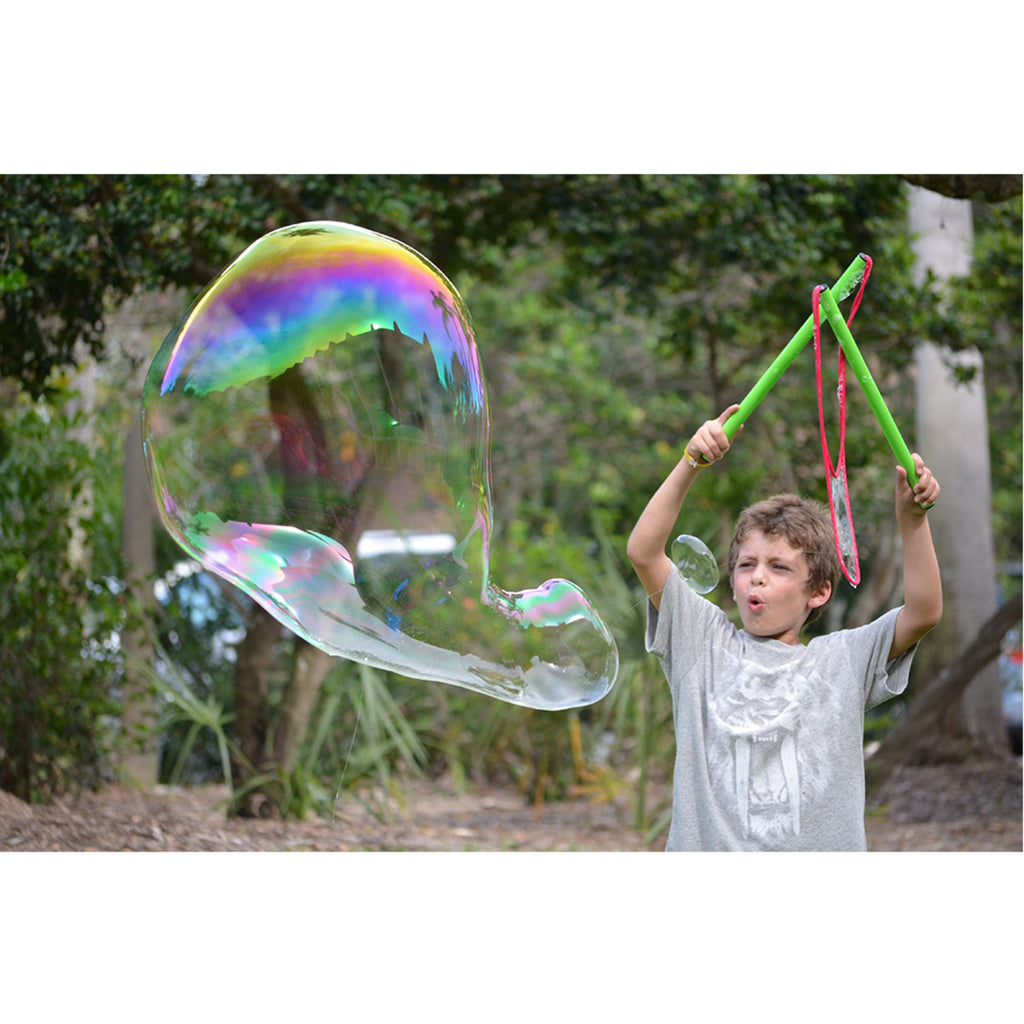 WOWmazing Giant Bubble Concentrate Kit by South Beach Bubbles
$15.00
$0.00
Here is the perfect introduction to the world of ginormous, colorful, high-flying, long-lasting bubbles! There's nothing to stop you from creating them on your first try. Once the first huge bubble takes shape, you'll hear people shout, "Wow!" and "Amazing!" – and you'll understand why we call them "WOWmazing!"
The WOWmazing magic happens when friends and family play together, in the fresh air and sunshine. After just a few minutes, no one will be missing their electronics – except to post incredible photos and videos!
If there's any bubble solution left over, no worries. WOWmazing bubble solution gains strength while it sits! You'll create bigger, longer-lasting bubbles the second time around.
You can use our incredible bubble solution with other bubble toys, like bubble machines, bubble guns, bubble swords, and small wands.
WHAT YOU'LL GET
✔ A set of wands that has the same design used to set every "Biggest Bubble" world record, for the last 30 years!
✔ 2 pouches of "We had so much fun!" Each pouch mixes with a quart of water and makes hundreds of the biggest, most beautiful bubbles ever.
✔ A terrific "Tips & Tricks" booklet, to help the whole family become master bubble creators!
Why Choose Mochi?
Made in the Usa
Our supply chain is made up of small businesses right here in the USA.
Small Batch
To minimize waste and keep our designs nimble
Gender Neutral
Mix-and-matchable pieces you can pass down to a sibling or friend
For Kids + Parents
Kid-friendly designs in parent-pleasing aesthetics