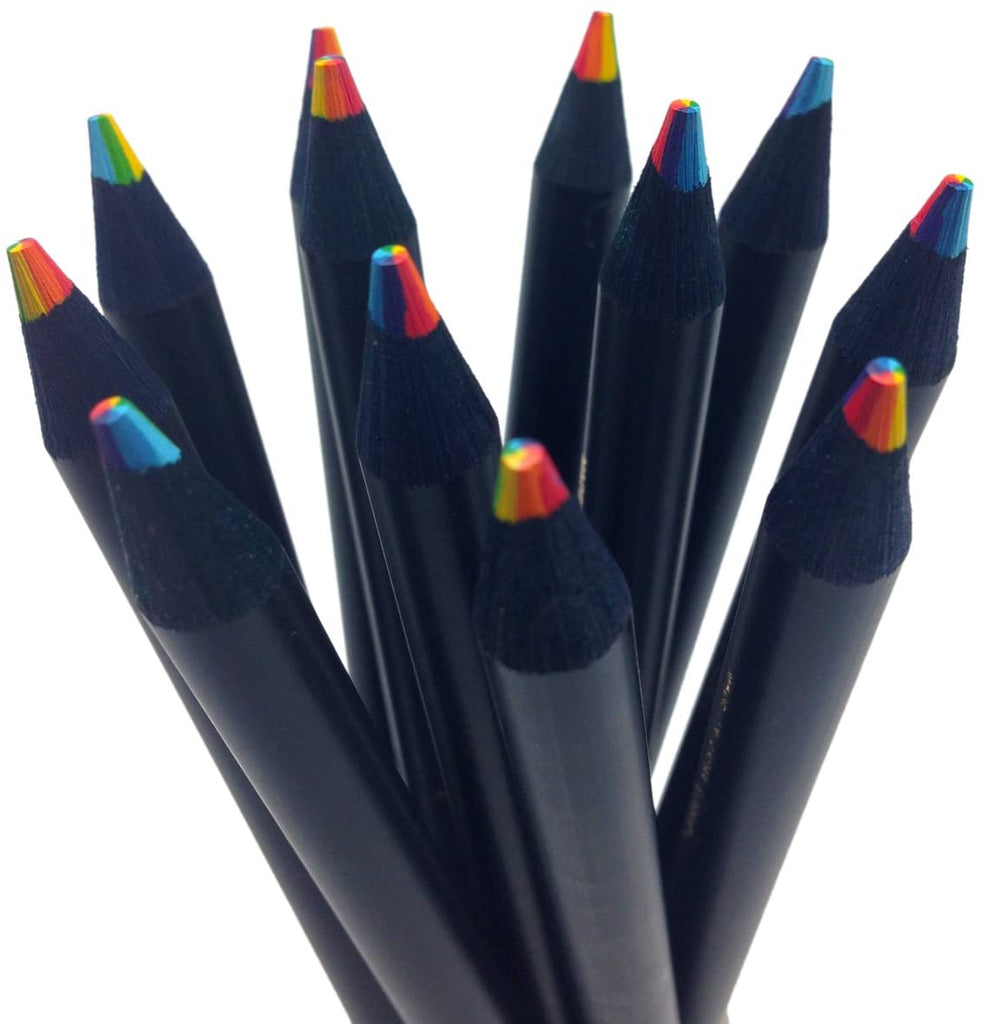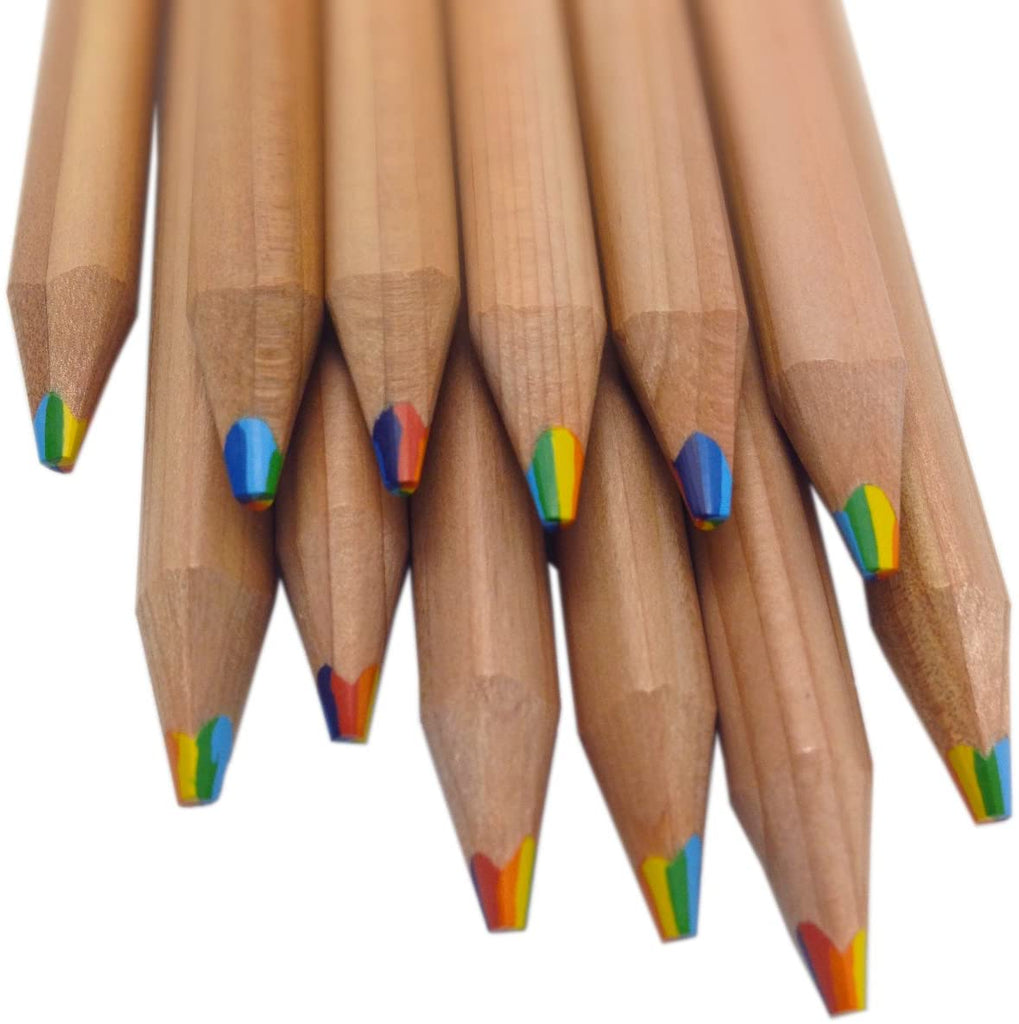 7 in 1 Colored Pencil
$3.00
$0.00
It's a rainbow frenzy! These unique rainbow core pencils write, draw and color in 7 colors.
So fun and creative - it's different every time. Create amazing works of art and drawings like never before. Amazing for adult coloring books!
Write thank you notes and messages - the rainbow colors will brighten everyone's day!
Made from cedar wood, these striking pencils are very high quality and comfortable to hold. 
Each pencil is the same color combination: red, orange, yellow, green, aqua, blue, and purple.
colorful!!!
love these pencils! super fun to draw and write w them!
great motivator
my 5 year old son does not love working on his writing but he LOVES rainbows! this pencil is so fun! i gave it to him after his first day of school and he was enthusiastically drawing and writing.
For Rainbow Enthusiasts
My 3 year old who loves bright colors immediately began coloring with these. Vibrant and draw well.
Why Choose Mochi?
Made in the Usa
Our supply chain is made up of small businesses right here in the USA.
Small Batch
To minimize waste and keep our designs nimble
Gender Neutral
Mix-and-matchable pieces you can pass down to a sibling or friend
For Kids + Parents
Kid-friendly designs in parent-pleasing aesthetics