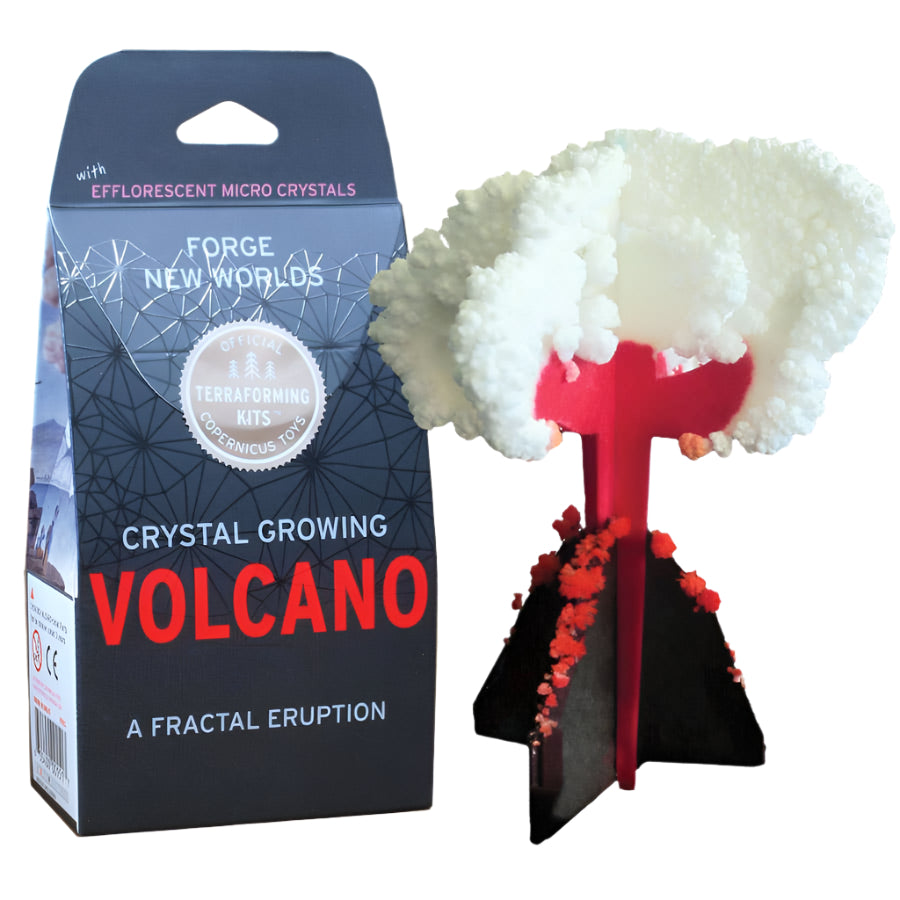 Crystal Growing Volcano by Copernicus Toys
$7.00
$0.00
Exploding onto the crystal growing scene is our new volcano kit. The kit includes the paper form of the volcano, a tray, terraforming solution and instructions. Pour in the magic terraforming solution and watch your mighty volcano grow, effloresce, and bloom. 3.5x2x7.5" box.
D: 2.00.
Made in Taiwan
My Kids Loved These!
Super fun, inexpensive activity to do with the kids.
We loved the end product of seeing the volcano "erupt" with the crystals that grew throughout the day.
Why Choose Mochi?
Made in the Usa
Our supply chain is made up of small businesses right here in the USA.
Small Batch
To minimize waste and keep our designs nimble
Gender Neutral
Mix-and-matchable pieces you can pass down to a sibling or friend
For Kids + Parents
Kid-friendly designs in parent-pleasing aesthetics