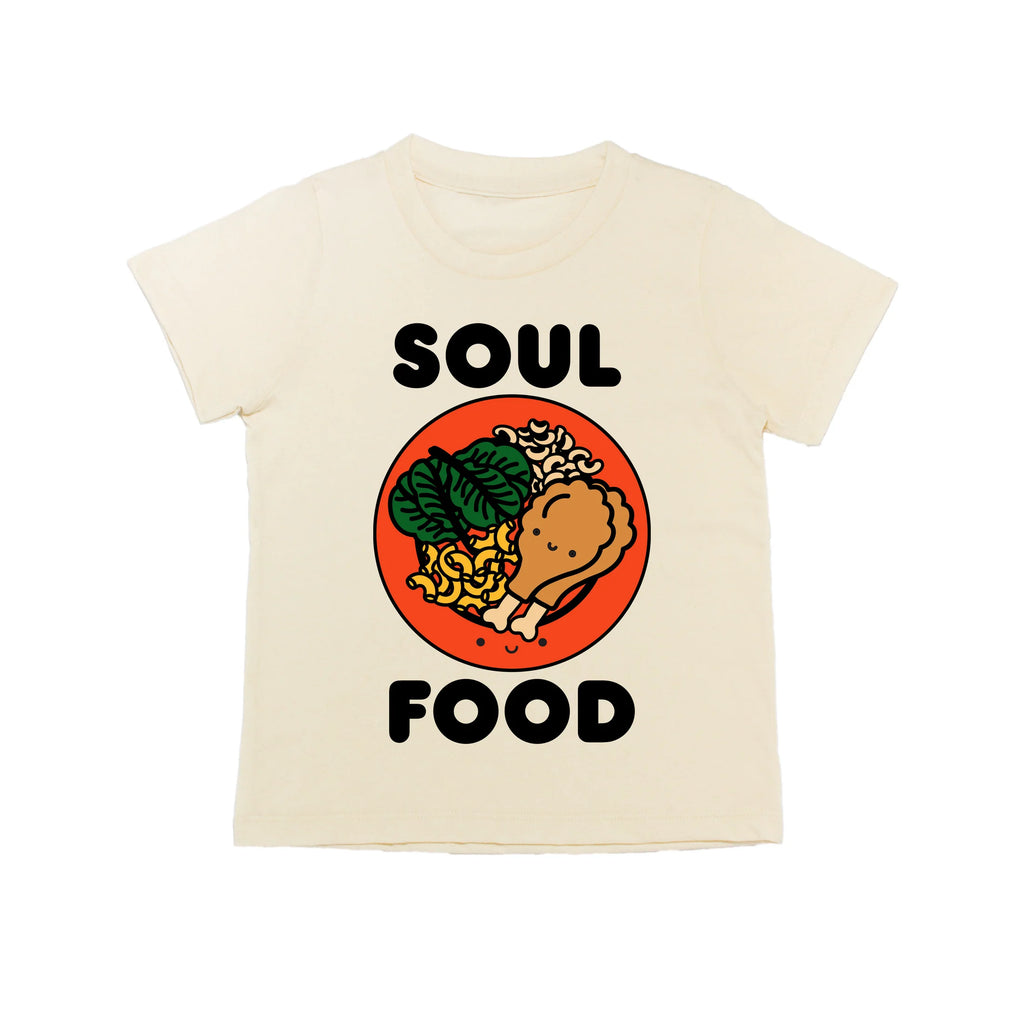 Sunny and Ted X Mochi Kids Soul Food Baby + Kids + Adult tee
$32.00
$0.00
Introducing our Soul Food Tee!  Designed in collaboration with Jasmine Williams of Sunny and Ted. Find her online at www.sunnyandted.com.
Screen printed on a super soft 100% organic cotton tee made in the USA. Available in kid and adult sizes.
Machine wash inside out tumble dry

Since each garment is hand printed, some slight variations and imperfections may exist. Size and location of image may vary slightly from garment to garment. 

Follow us on Instagram: https://www.instagram.com/mochi_kids
Visit our Facebook page: https://www.facebook.com/mochikidsco

We love to see pictures of your kids in on our designs! Please email us a picture to mochikidsco@gmail.com for a chance to be featured on our social media pag
Why Choose Mochi?
Made in the Usa
Our supply chain is made up of small businesses right here in the USA.
Small Batch
To minimize waste and keep our designs nimble
Gender Neutral
Mix-and-matchable pieces you can pass down to a sibling or friend
For Kids + Parents
Kid-friendly designs in parent-pleasing aesthetics