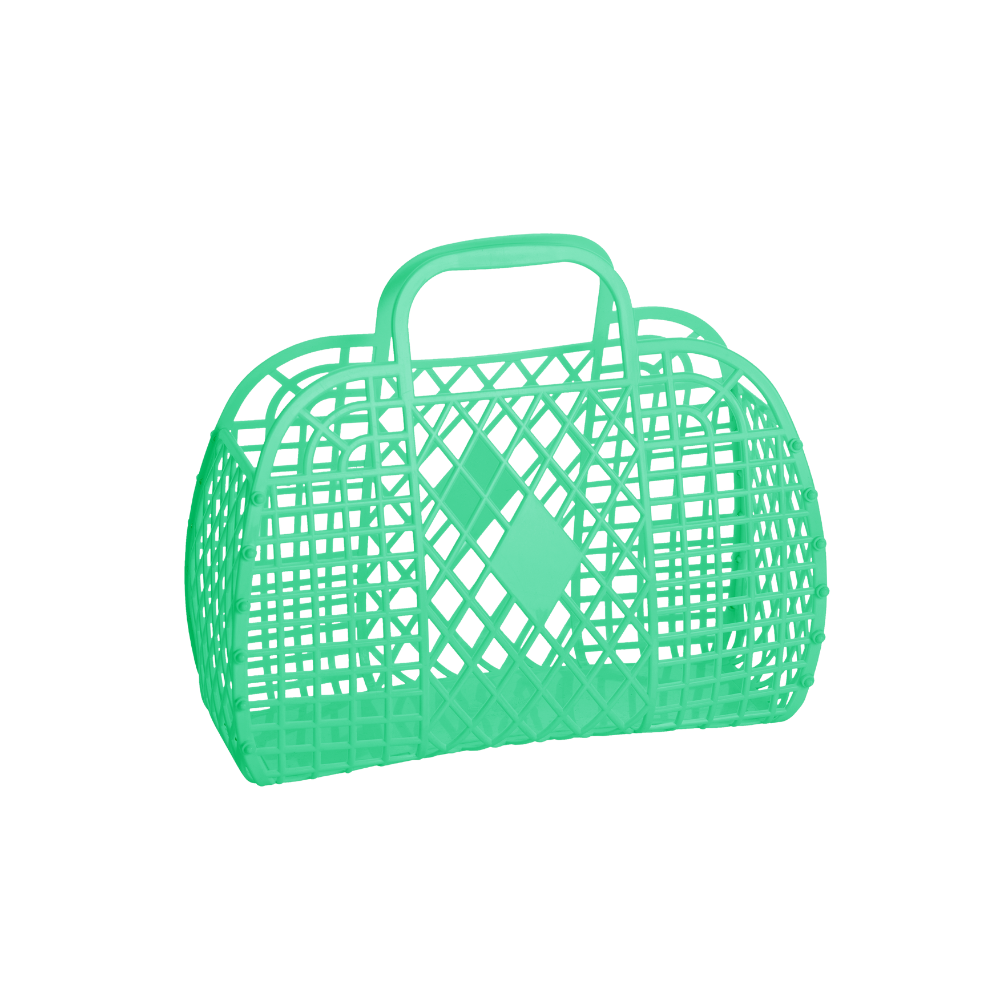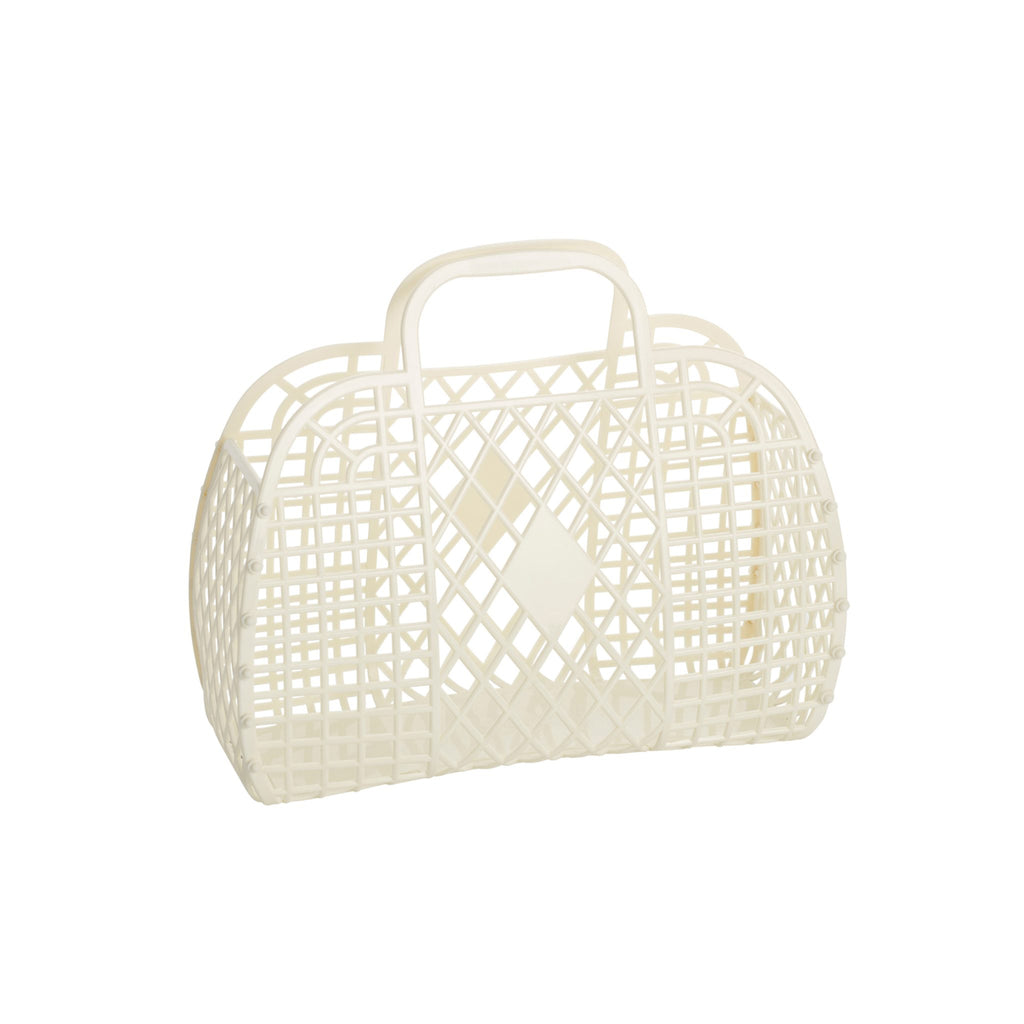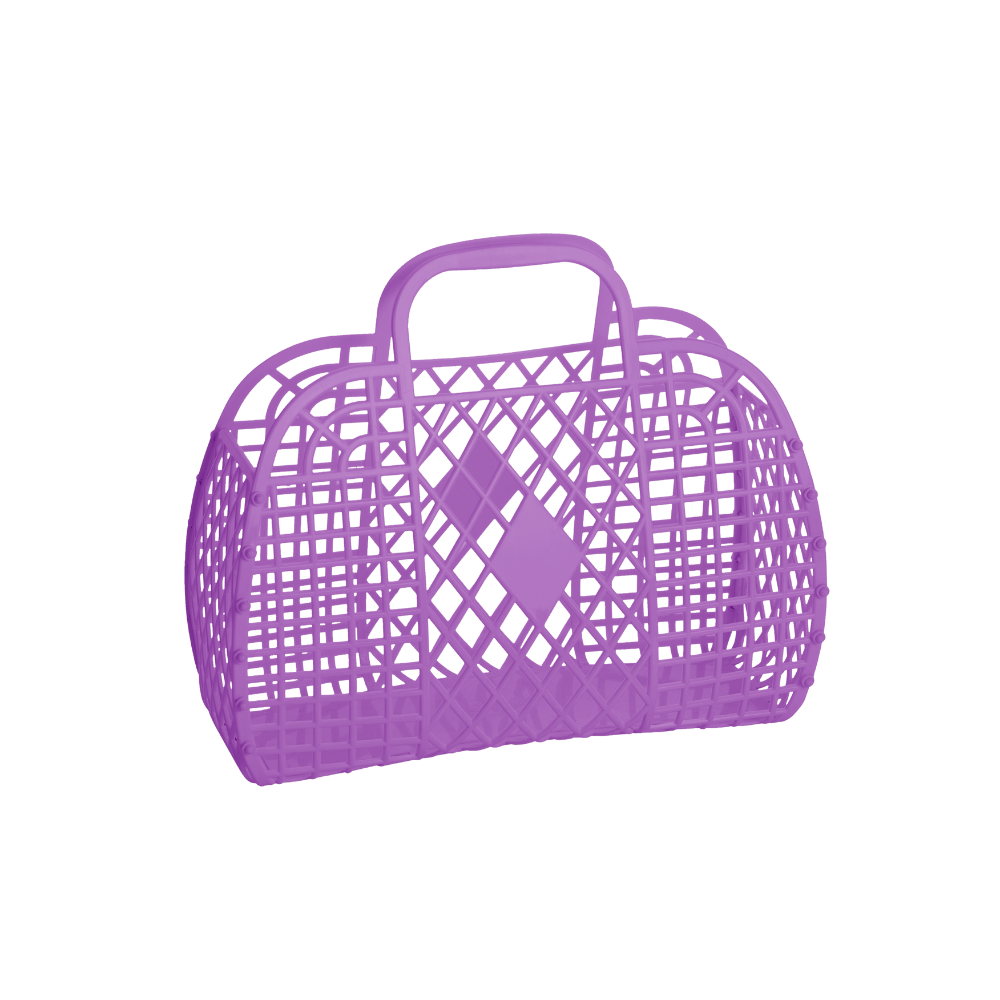 Small Retro Basket by Sun Jellies
$18.50
$0.00
It doesn't get much cuter than a small Retro Basket! Good things come in small packages – the small Retro Basket is the perfect size to fill with party treats, Halloween candy, birthday parties, slumber parties, bachelorette parties, spa retreats and more.
Dimensions: 25.5 x 21 x 11cm
Made in Thailand
100% recyclable LDPE
Wipe clean, reuse
Weight: 0.15kg (.32 lbs)
Why Choose Mochi?
Made in the Usa
Our supply chain is made up of small businesses right here in the USA.
Small Batch
To minimize waste and keep our designs nimble
Gender Neutral
Mix-and-matchable pieces you can pass down to a sibling or friend
For Kids + Parents
Kid-friendly designs in parent-pleasing aesthetics