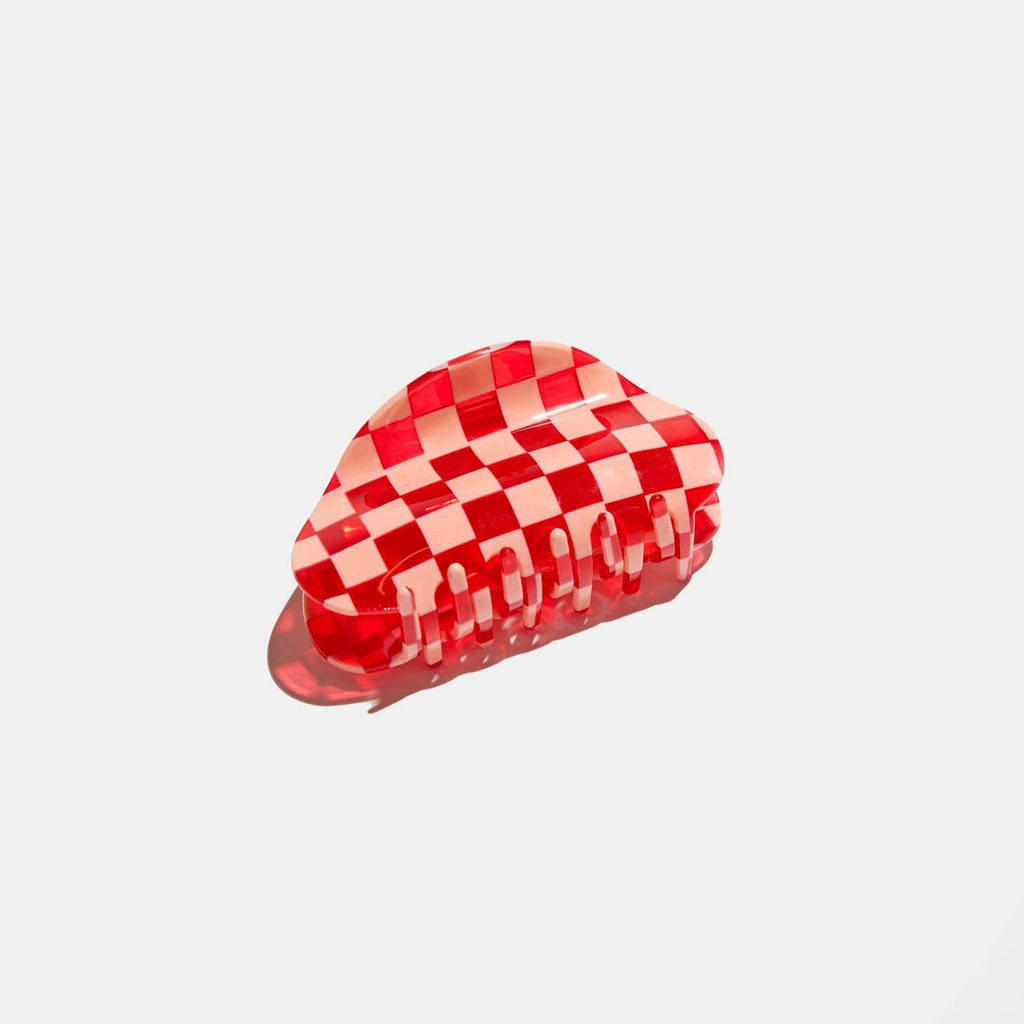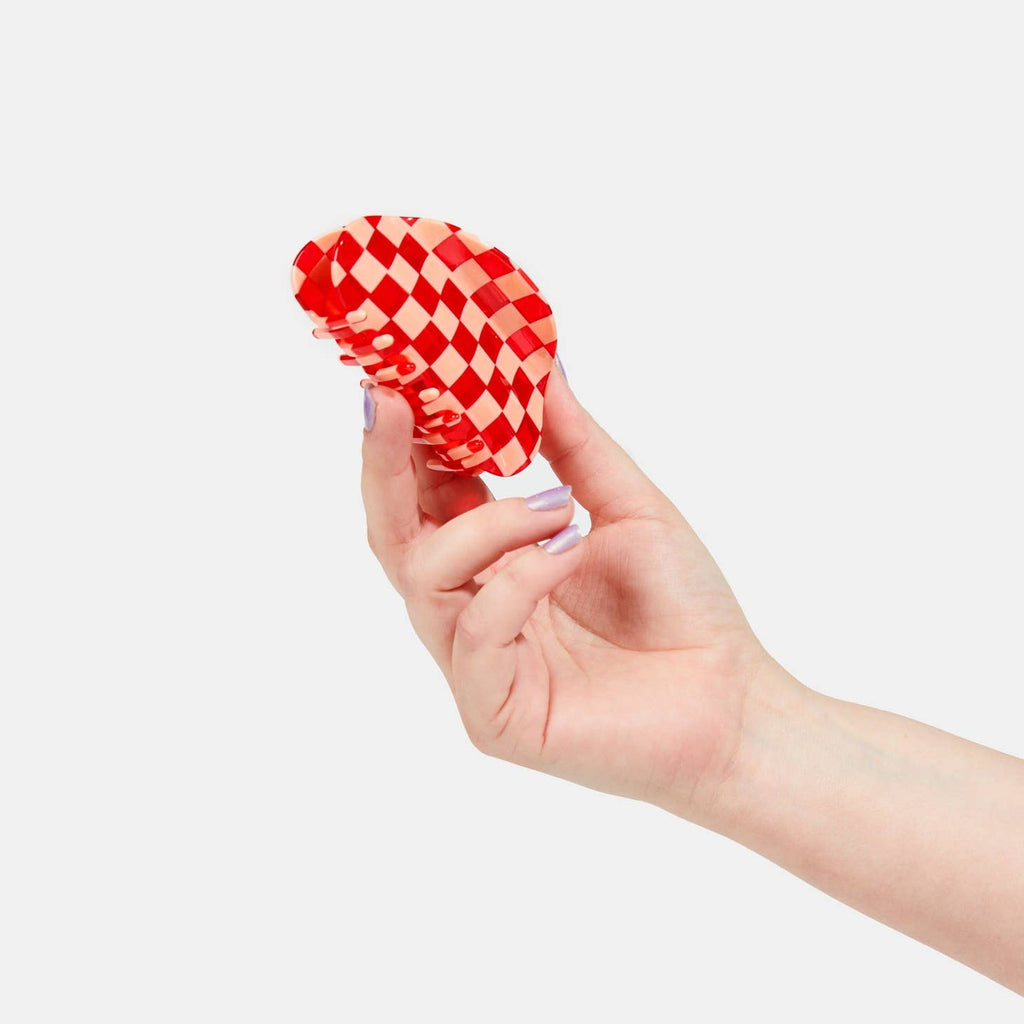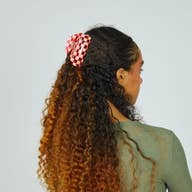 Checker Claw in Peach/Red by Chunks
$18.00
$0.00
The OG icon herself. Hand-staggered checker pattern in peach and red.

 
In terms of hold, this checkerboard bb is halfway between a Juno and a Nimbus. Super versatile. The perfect what's-in-your-bag claw. She works for all sorts of styles and hair types, but they're ideal for medium-thick and mid-length hairstyles.
* Made from cellulose acetate and nickel-free + tested hardware.
* Proudly and responsibly made in Jinhua, China.
* Slight variations in color or pattern may occur due to the nature of the handmade acetate production.
Why Choose Mochi?
Made in the Usa
Our supply chain is made up of small businesses right here in the USA.
Small Batch
To minimize waste and keep our designs nimble
Gender Neutral
Mix-and-matchable pieces you can pass down to a sibling or friend
For Kids + Parents
Kid-friendly designs in parent-pleasing aesthetics