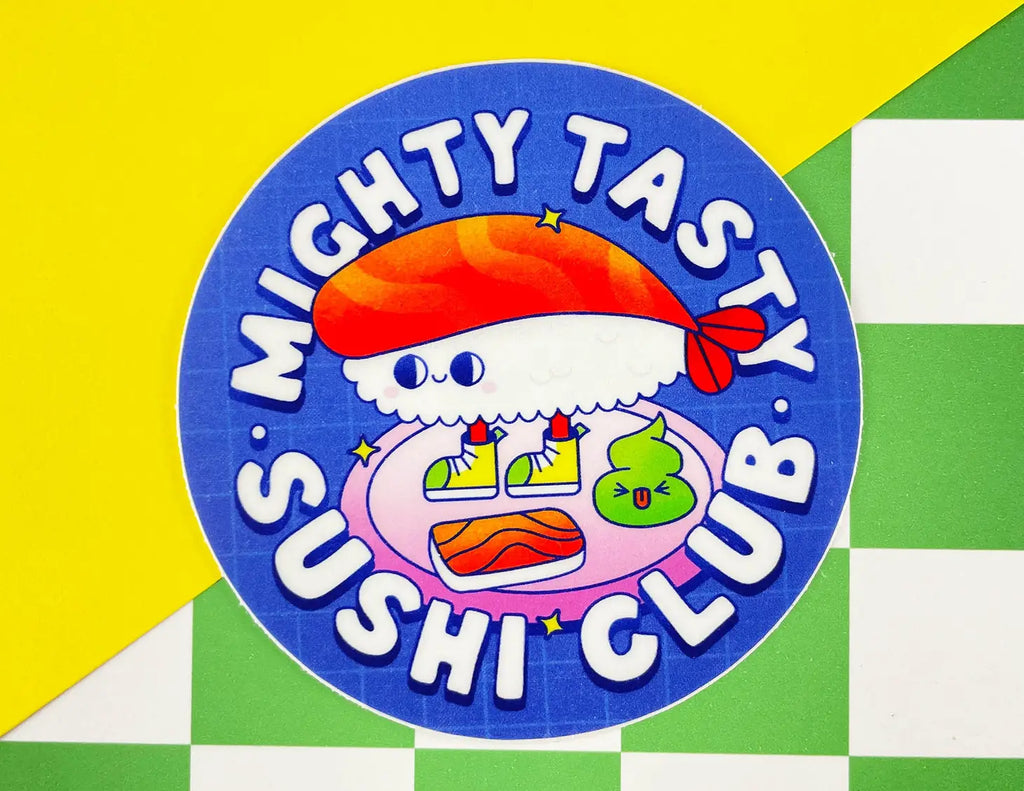 Mighty Tasty Sushi Club Vinyl Sticker by Kidnichols
$5.00
$0.00
Do you find yourself wanting to eat sushi more than twice a week? Congratulations, you have what it takes to be a part of the mighty tasty sushi club! Wear this sticker with pride and let the world know that you have a taste for the finer things in life. Just don't put too much wasabi in your mouth!
Additional information:
• includes one die-cut matte vinyl sticker
• this sticker is 3" diameter 
• thick and durable vinyl
• scratch and weatherproof

Why Choose Mochi?
Made in the Usa
Our supply chain is made up of small businesses right here in the USA.
Small Batch
To minimize waste and keep our designs nimble
Gender Neutral
Mix-and-matchable pieces you can pass down to a sibling or friend
For Kids + Parents
Kid-friendly designs in parent-pleasing aesthetics