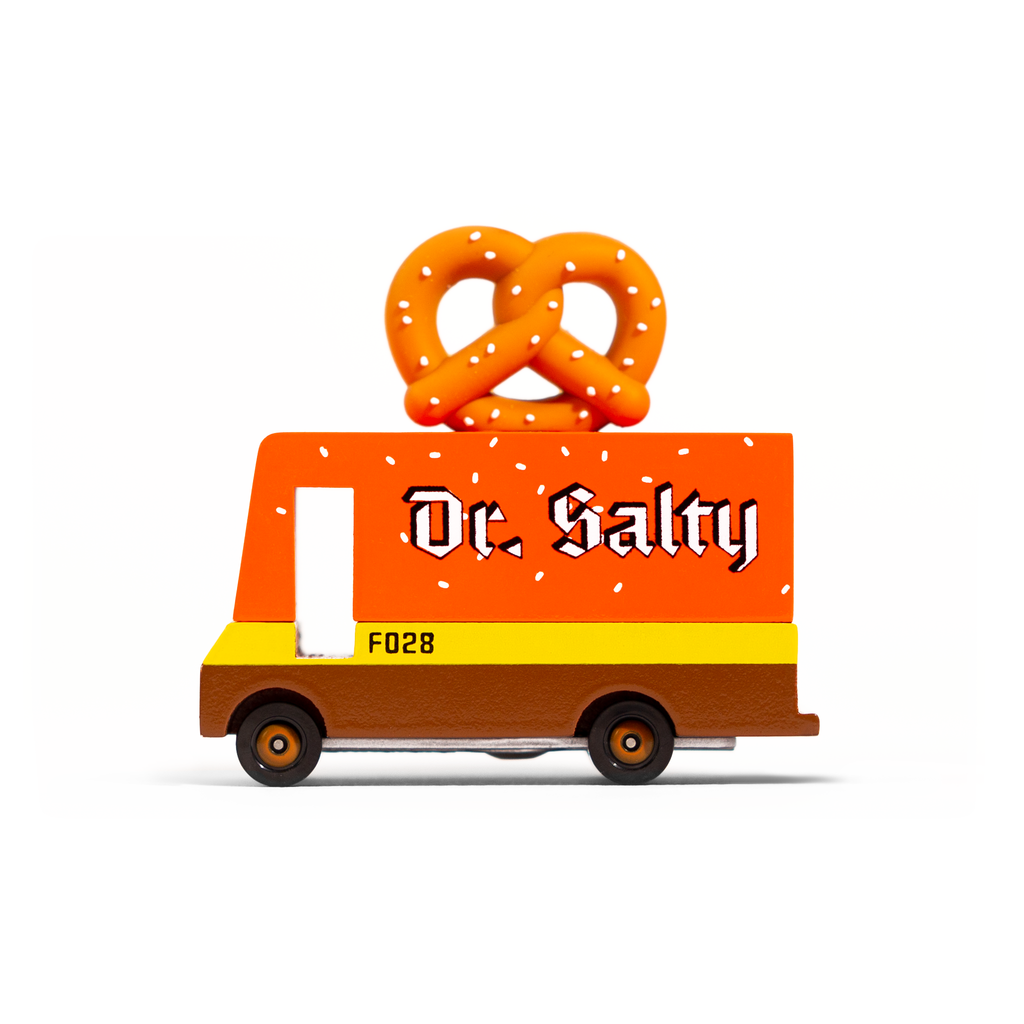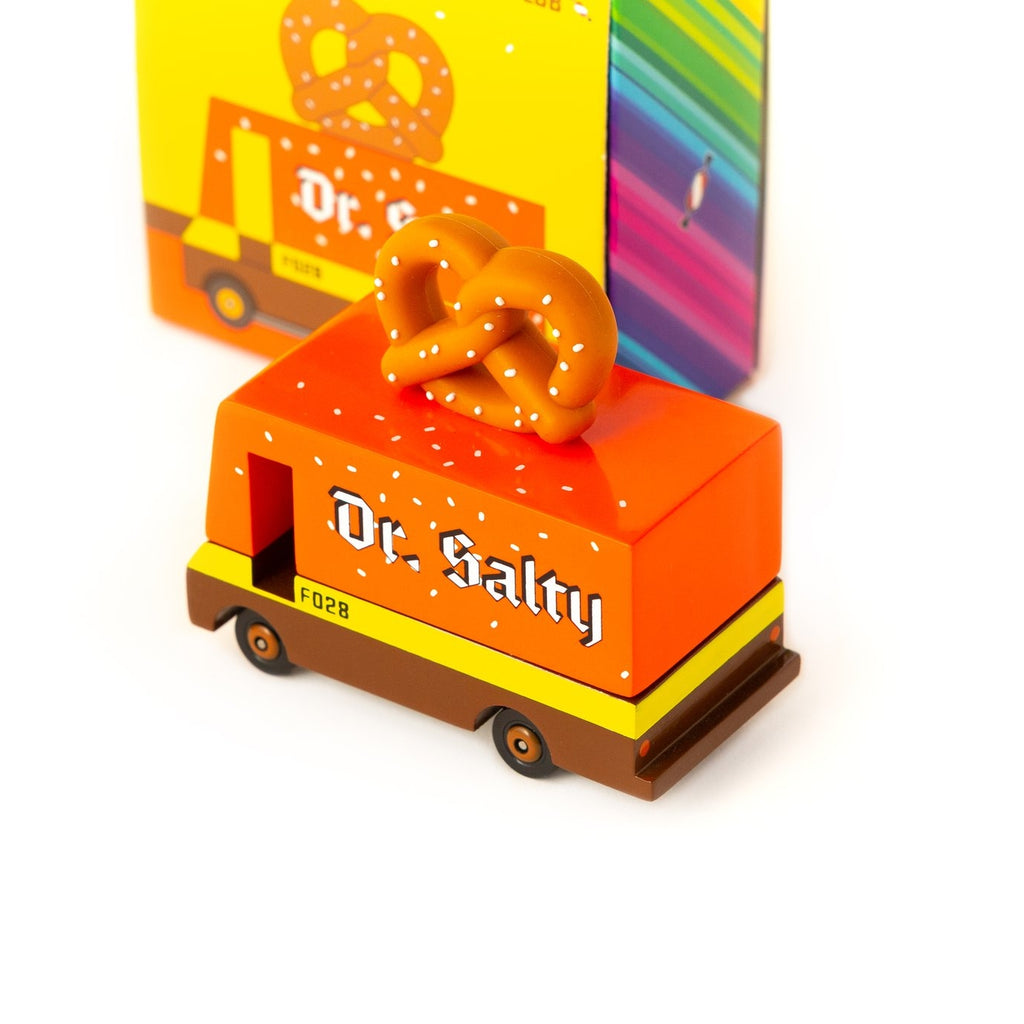 Pretzel Van by Candylab Toys
$20.00
$0.00
You're knot going to be able to resist our new Dr. Salty Van. Trust us, we're all twisted up over this one. Our Dr. Salty Van wouldn't be right without a golden brown, salted pretzel topper. Mustard/Cheese not included.

Dimensions
3.7" l x 1.7" w x 3.7" h


Why Choose Mochi?
Made in the Usa
Our supply chain is made up of small businesses right here in the USA.
Small Batch
To minimize waste and keep our designs nimble
Gender Neutral
Mix-and-matchable pieces you can pass down to a sibling or friend
For Kids + Parents
Kid-friendly designs in parent-pleasing aesthetics