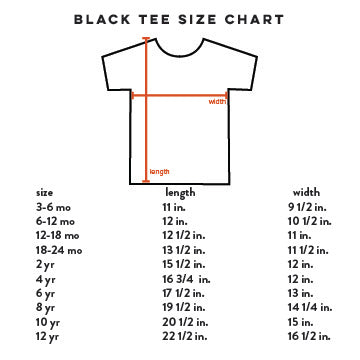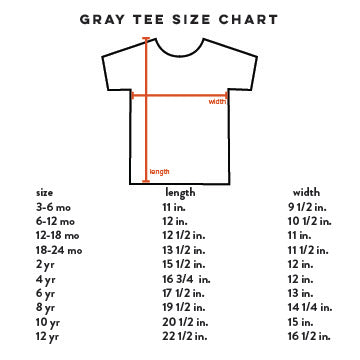 Number Six Tee
$32.00
$0.00
Hand-screen printed on super soft apparel made in the USA! Designed by Oliva Knudsen
In stock, ships in 3-5 business days.
Machine wash inside out tumble dry low or dry flat to avoid shrinking.
Since each garment is hand printed, some slight variations and imperfections may exist. Size and location of image may vary slightly from garment to garment. 
Follow us on Instagram: https://www.instagram.com/mochi_kids
Visit our Facebook page: https://www.facebook.com/mochikidsco
White:
-Cotton Poly: 50% cotton / 50% polyester
Gray & Black:
-Triblend: 50% polyester / 25% cotton / 25% rayon
Number shirts are birthday favorites!
I order a number shirt annually for my firstborn son (black) and my second born daughter (grey). They have lasted so well through the years even with many washes!
Perfect birthday shirt, and so soft!
Another perfect tee!
I have been buying the Mochi Kids tees for my son since his first birthday. We are now purchasing #6. They are super soft, great quality and quickly shipped.
Birthday shirt
My daughter wanted everyone to know she was 6 so what better way than to get a shirt that says 6! I knew I wanted to get her a Mochi Kids shirt but I was in a crunch for time. Amanda was amazing and shipped the shirt right away and we got it the day before my daughter's birthday. When she opened the shirt on the morning of her birthday, she wanted to wear it right away! She loves it! Thank you Amanda for this amazing shirt and for making this a memorable birthday!
Always love this shop and this t-shirt didn't disappoint!...
Always love this shop and this t-shirt didn't disappoint! Cute design and great fit.
Why Choose Mochi?
Made in the Usa
Our supply chain is made up of small businesses right here in the USA.
Small Batch
To minimize waste and keep our designs nimble
Gender Neutral
Mix-and-matchable pieces you can pass down to a sibling or friend
For Kids + Parents
Kid-friendly designs in parent-pleasing aesthetics