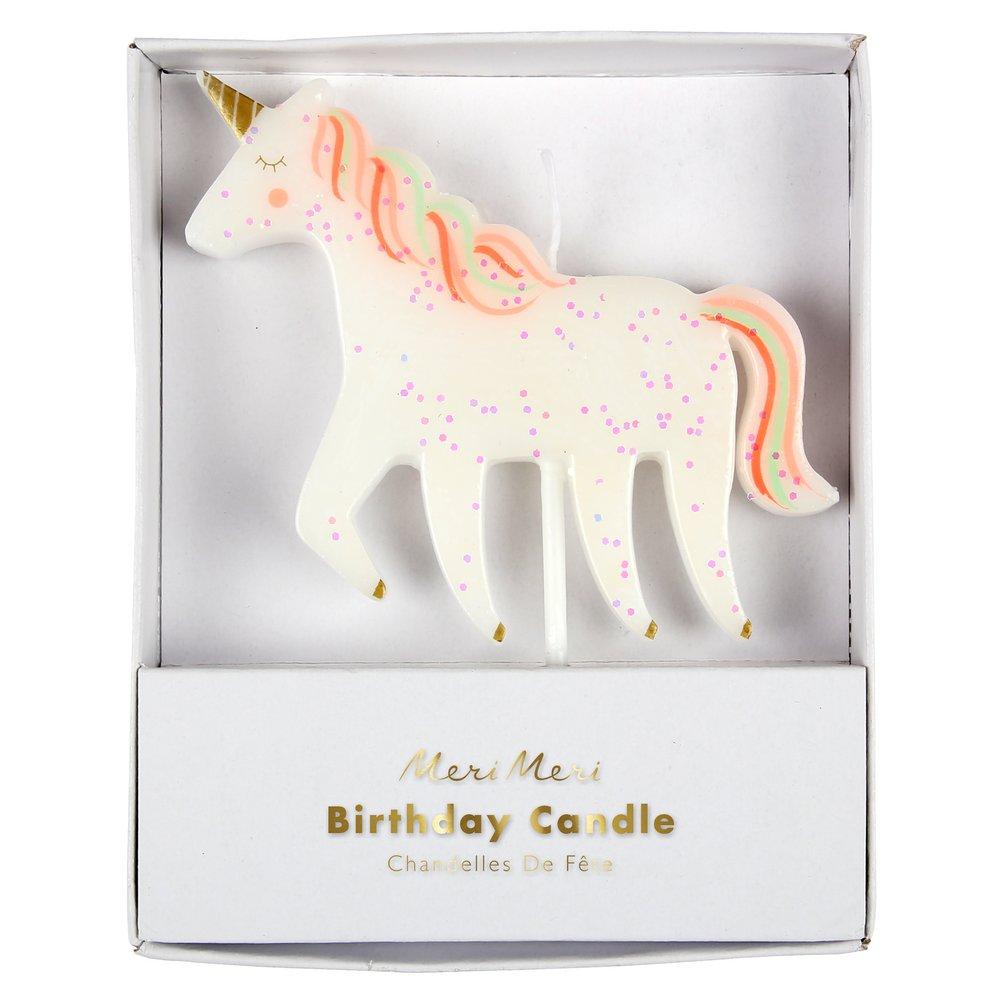 Unicorn Birthday Candle by Meri Meri
$7.50
$0.00
A party isn't really a party if there's no cake and candles! So make sure your celebration is one to remember with this beautiful glittering unicorn candle. It has a colorful mane and tail, and is embellished with shiny gold foil.
The candle is crafted with a bright neon print
It has iridescent glitter for a stunning effect
The horn and hooves have a shiny gold foil detail
Product dimensions:
Candle height - 3 inches
Why Choose Mochi?
Made in the Usa
Our supply chain is made up of small businesses right here in the USA.
Small Batch
To minimize waste and keep our designs nimble
Gender Neutral
Mix-and-matchable pieces you can pass down to a sibling or friend
For Kids + Parents
Kid-friendly designs in parent-pleasing aesthetics