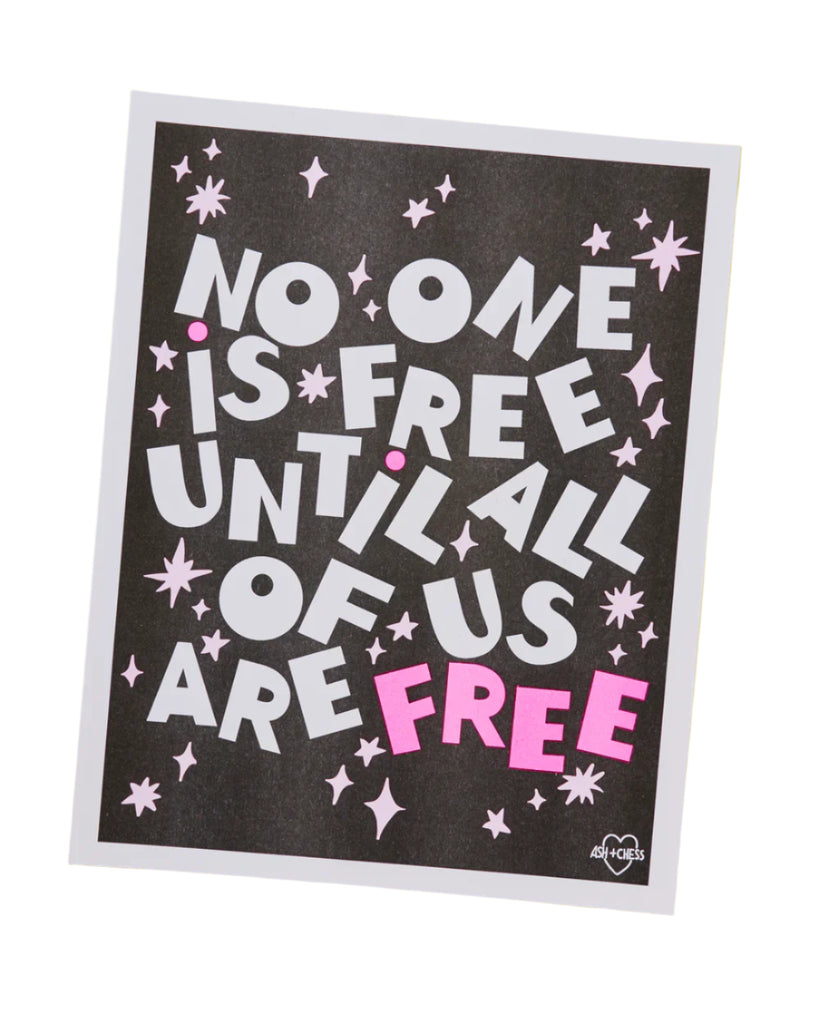 No One Is Free Risograph Print by Ash + Chess
$30.00
$0.00
11 x 14 large art print printed in the usa.
Printed by risohell for Ash + Chess.
Offset registration, variations in ink density and spotting are all results of the risograph printing process.
Your art print may have imperfections, but these are normal! Each print has its own special look. :)
Why Choose Mochi?
Made in the Usa
Our supply chain is made up of small businesses right here in the USA.
Small Batch
To minimize waste and keep our designs nimble
Gender Neutral
Mix-and-matchable pieces you can pass down to a sibling or friend
For Kids + Parents
Kid-friendly designs in parent-pleasing aesthetics