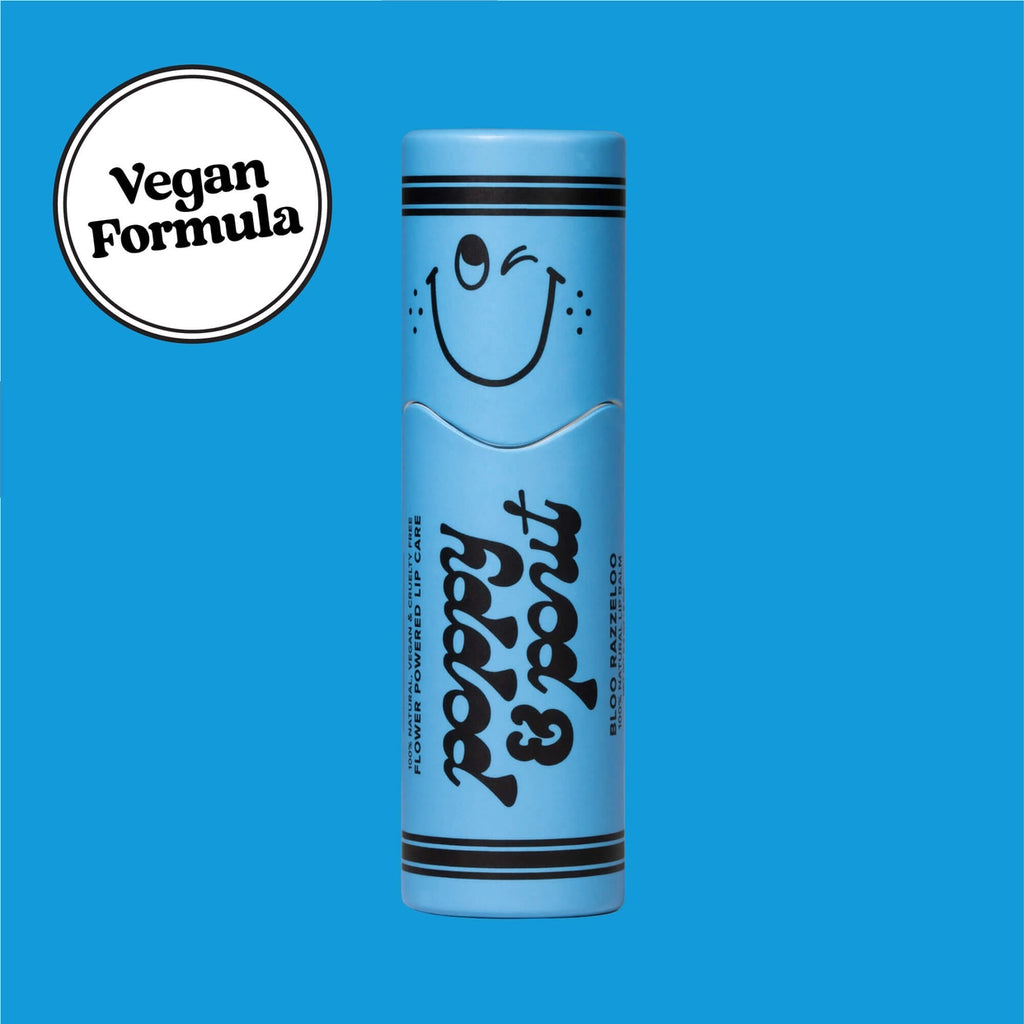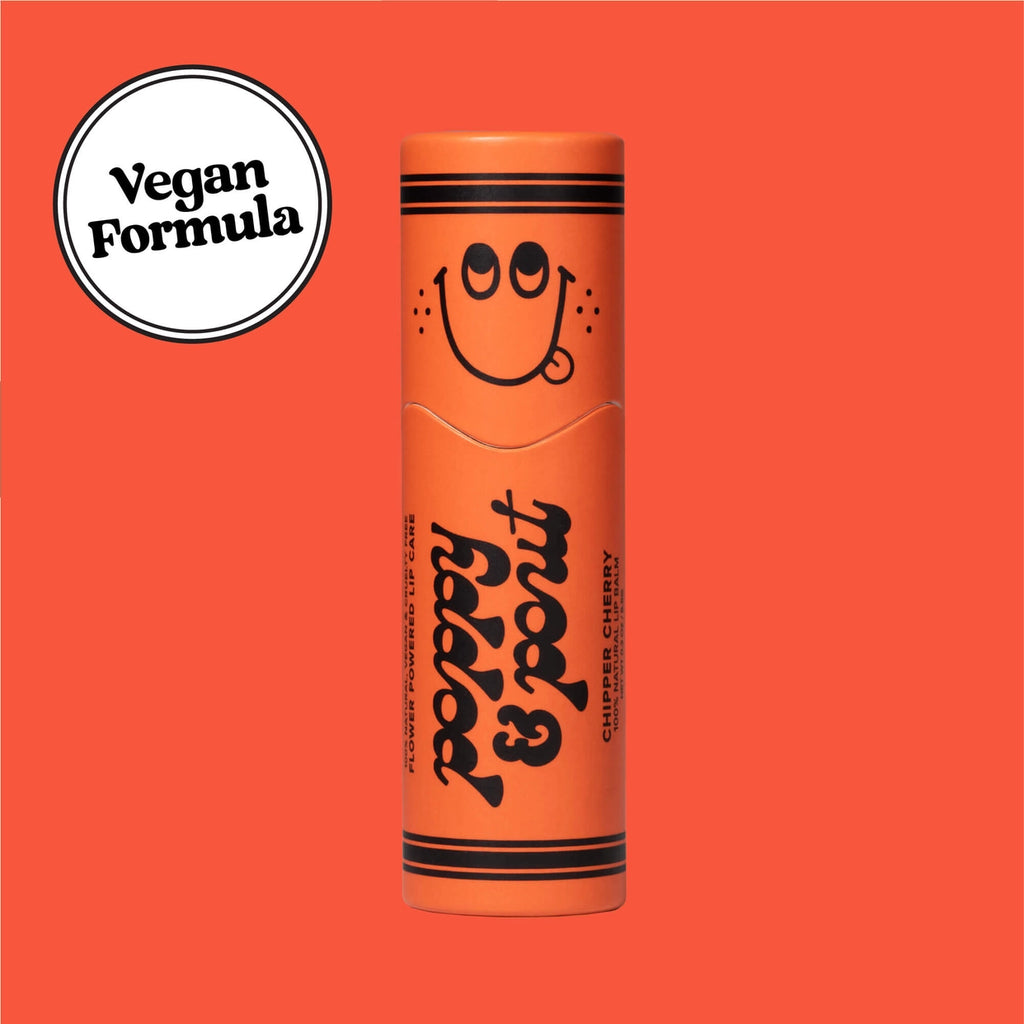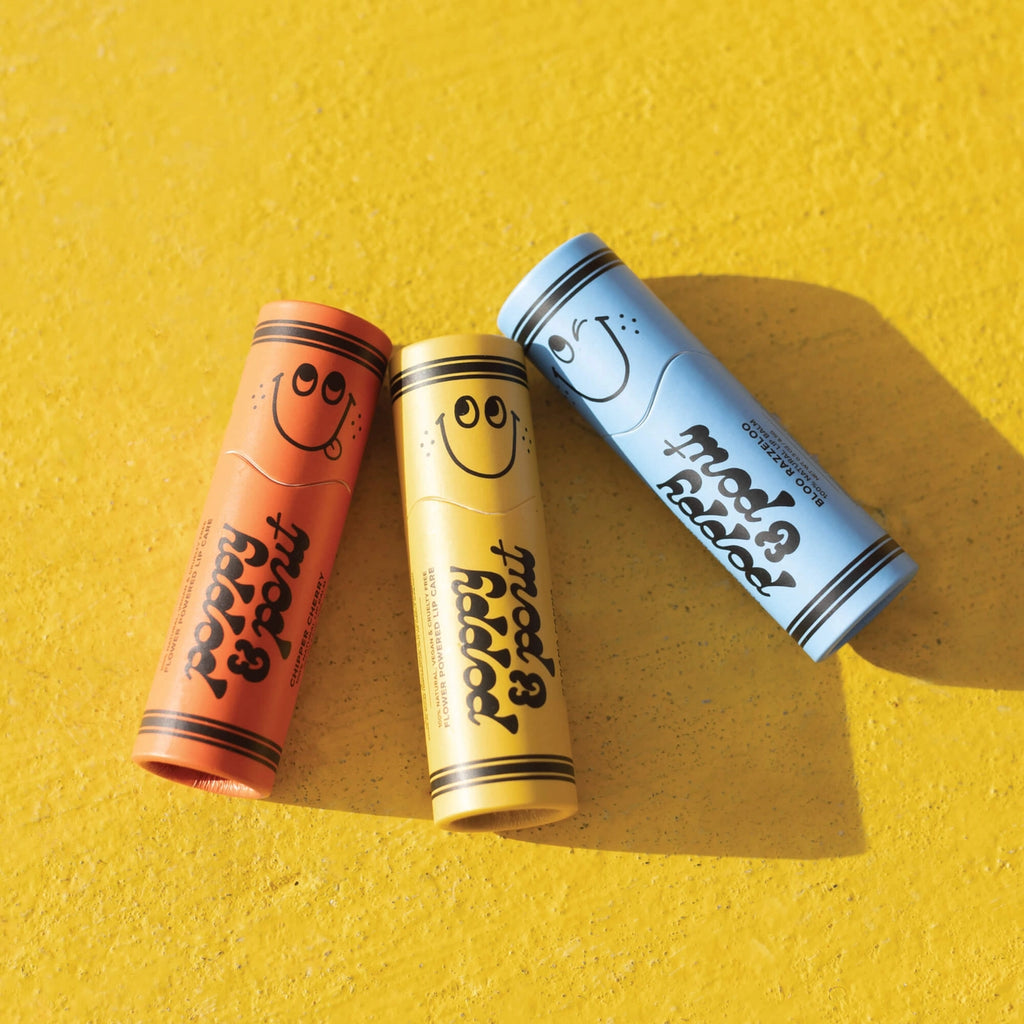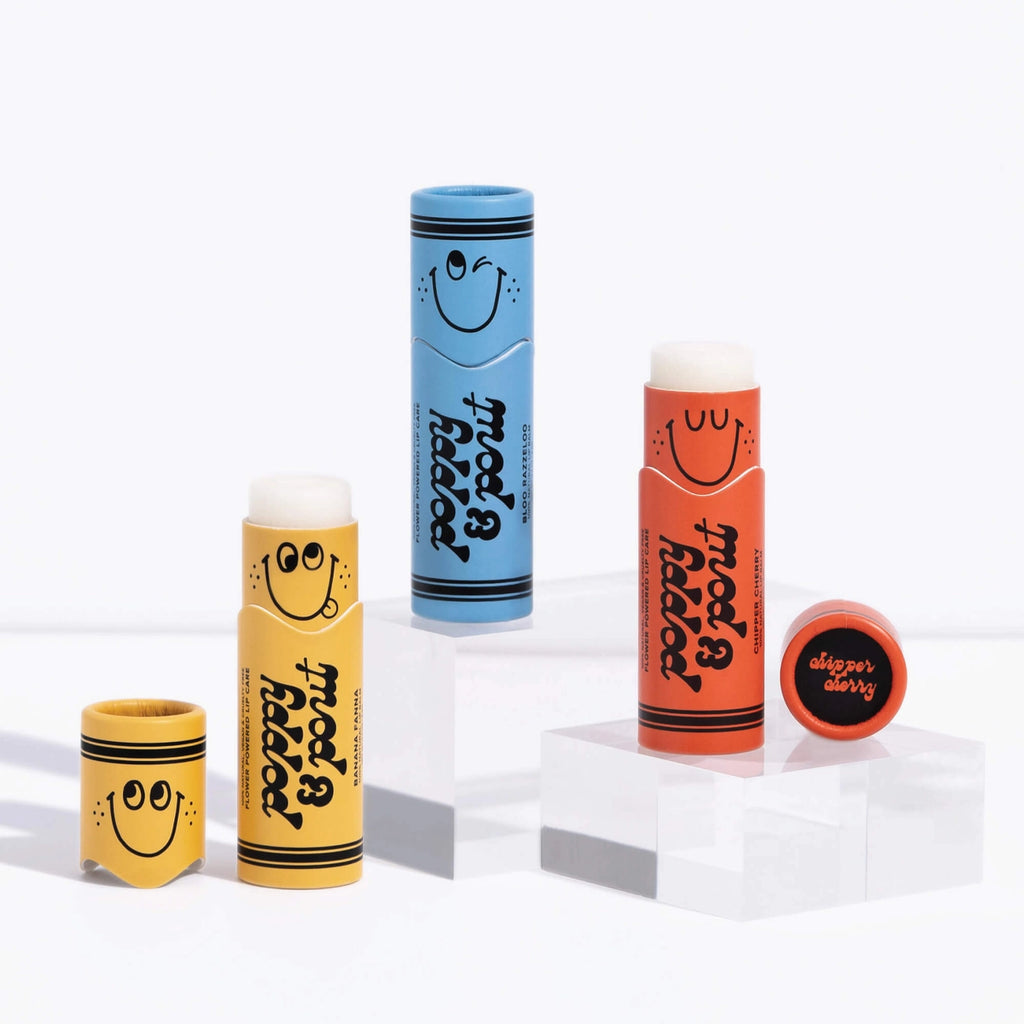 Lil Poppies Lip Balm by Poppy & Pout
$9.95
$0.00
Introducing our newest lip balm collection: Lil' Poppies! These 100% natural, vegan lip balms are perfect for little ones that just can't keep their hands off your lip balm.
These fun, fruity flavors and interactive tube design were made with our kiddos in mind!
Why Choose Mochi?
Made in the Usa
Our supply chain is made up of small businesses right here in the USA.
Small Batch
To minimize waste and keep our designs nimble
Gender Neutral
Mix-and-matchable pieces you can pass down to a sibling or friend
For Kids + Parents
Kid-friendly designs in parent-pleasing aesthetics