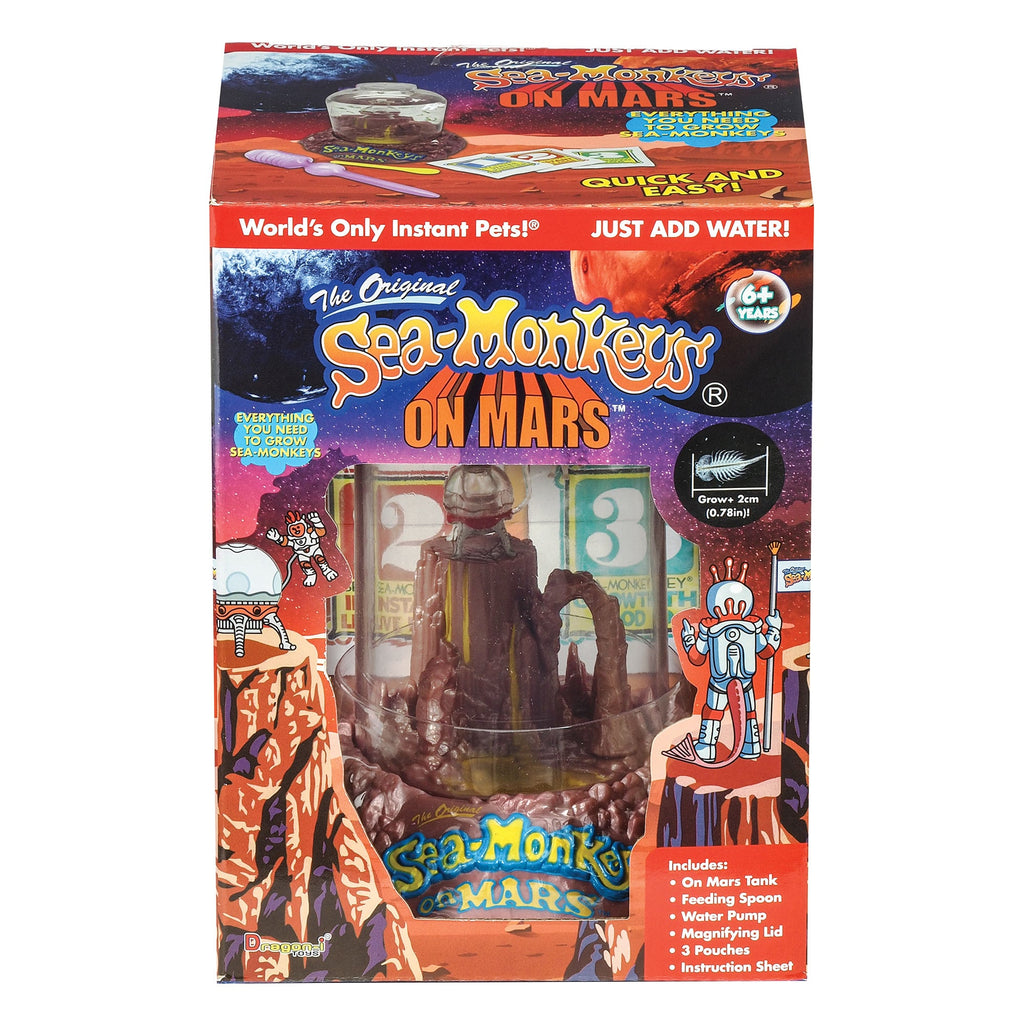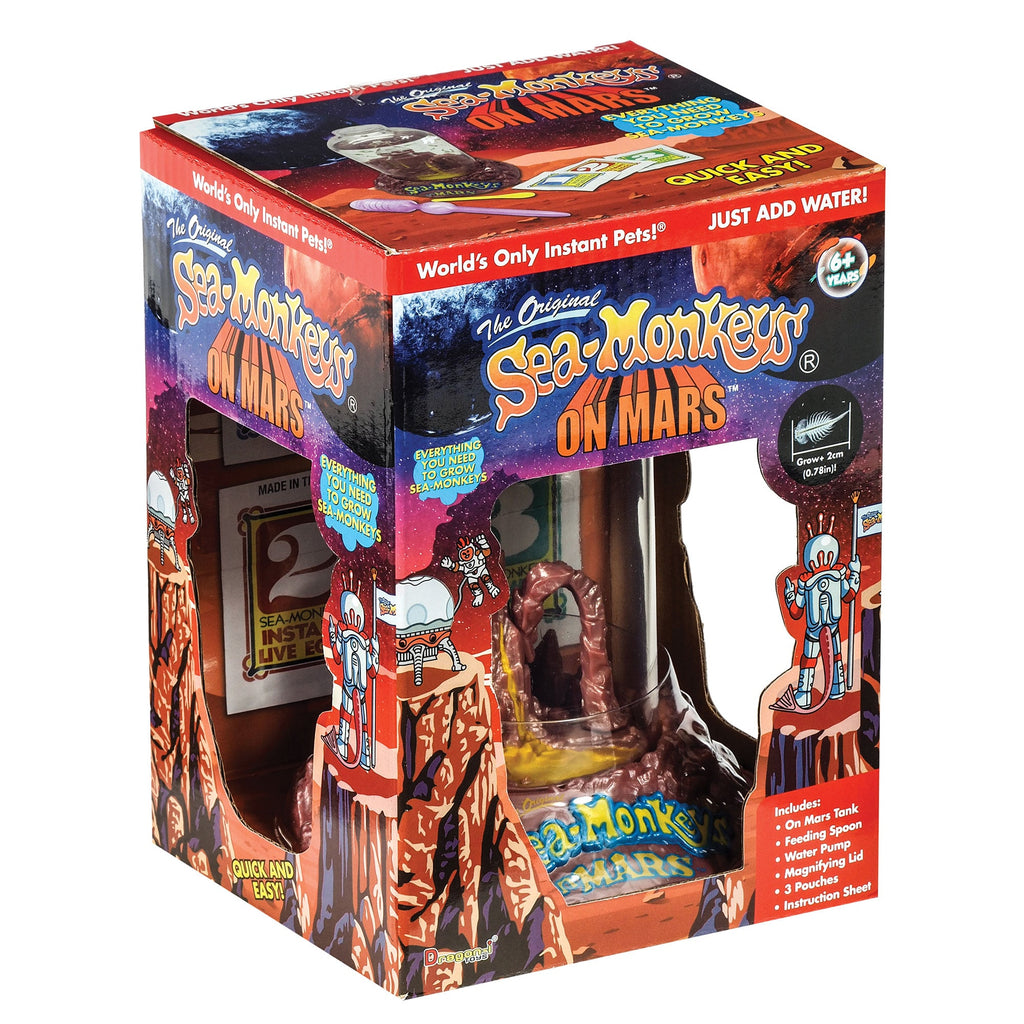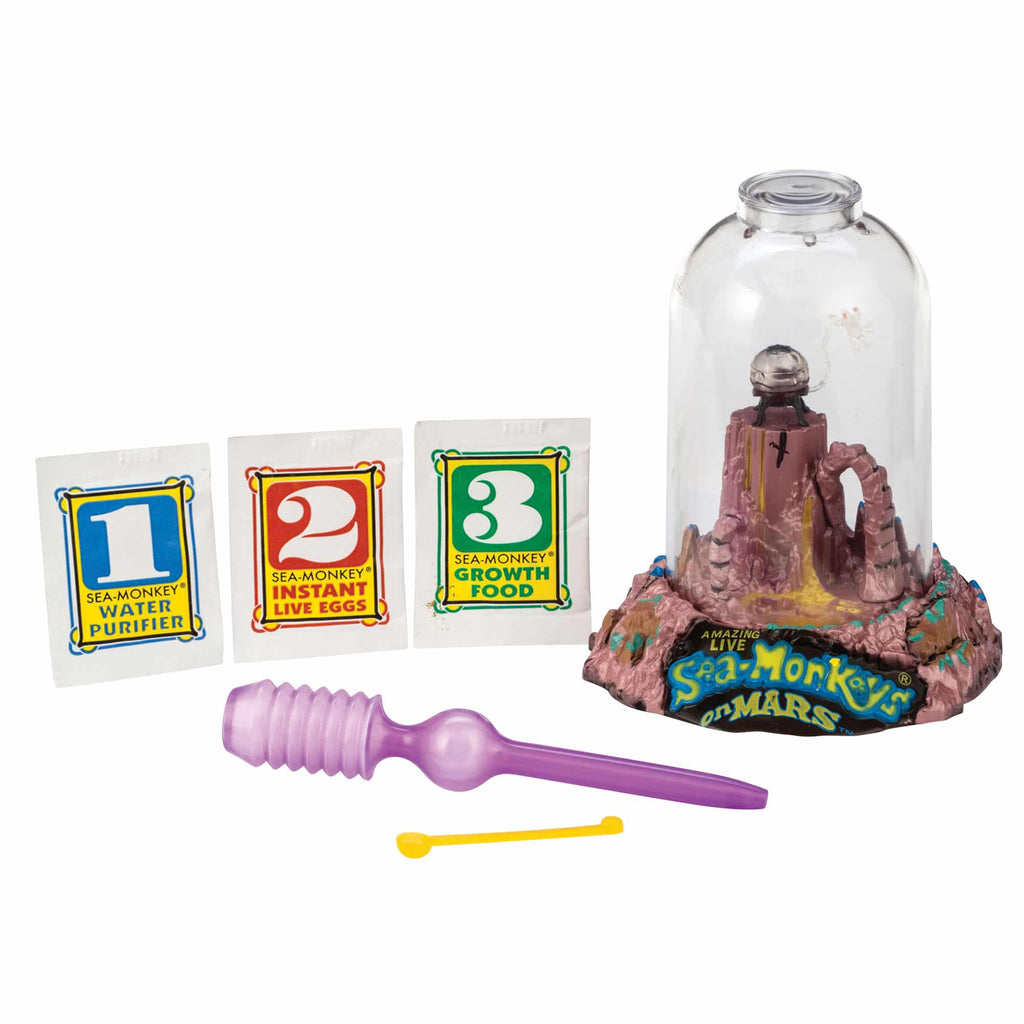 Sea Monkeys on Mars by Schylling
$25.00
$0.00
The sea monkey eggs are a dry powder because of cryptobiosis, a state of suspended animation that occurs naturally in Sea-Monkeys in order to help them survive until ideal conditions appear.
Kit contains a PMS plastic tank, food packet, water purifier and sea monkey eggs. The tank needs to be filled with water to fill line. Purifier packet must be added to the water to clean it for the sea monkeys. Open and the Sea Monkey egg packet into the water.
A classic set to create your very own adorable Aqua-Pets. Each plastic aquarium is equipped with a ventilated lid, built in magnifiers, and molded seascape bottom. This tank measures 5.625″ tall.
• The original, amazing "live" sea monkeys, the ultimate in easy to care for pets.

• The special sea monkeys aquarium has a detailed, authentic Mars planetary landscape scene inside.

• The included magnifier lets you see amazing detail of the sea monkeys and their environment

• Includes water purifier, instant live eggs, growth food, complete instructions, feeding Spoon and aqua-leash
Why Choose Mochi?
Made in the Usa
Our supply chain is made up of small businesses right here in the USA.
Small Batch
To minimize waste and keep our designs nimble
Gender Neutral
Mix-and-matchable pieces you can pass down to a sibling or friend
For Kids + Parents
Kid-friendly designs in parent-pleasing aesthetics