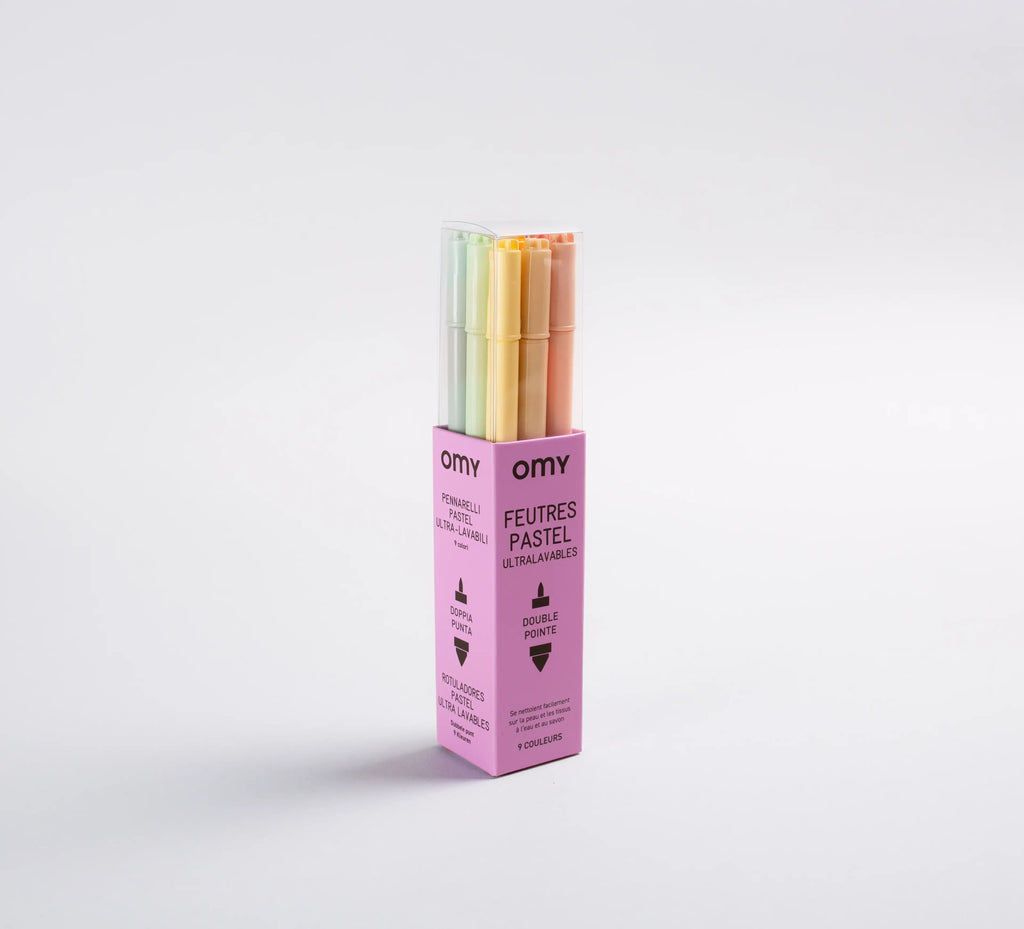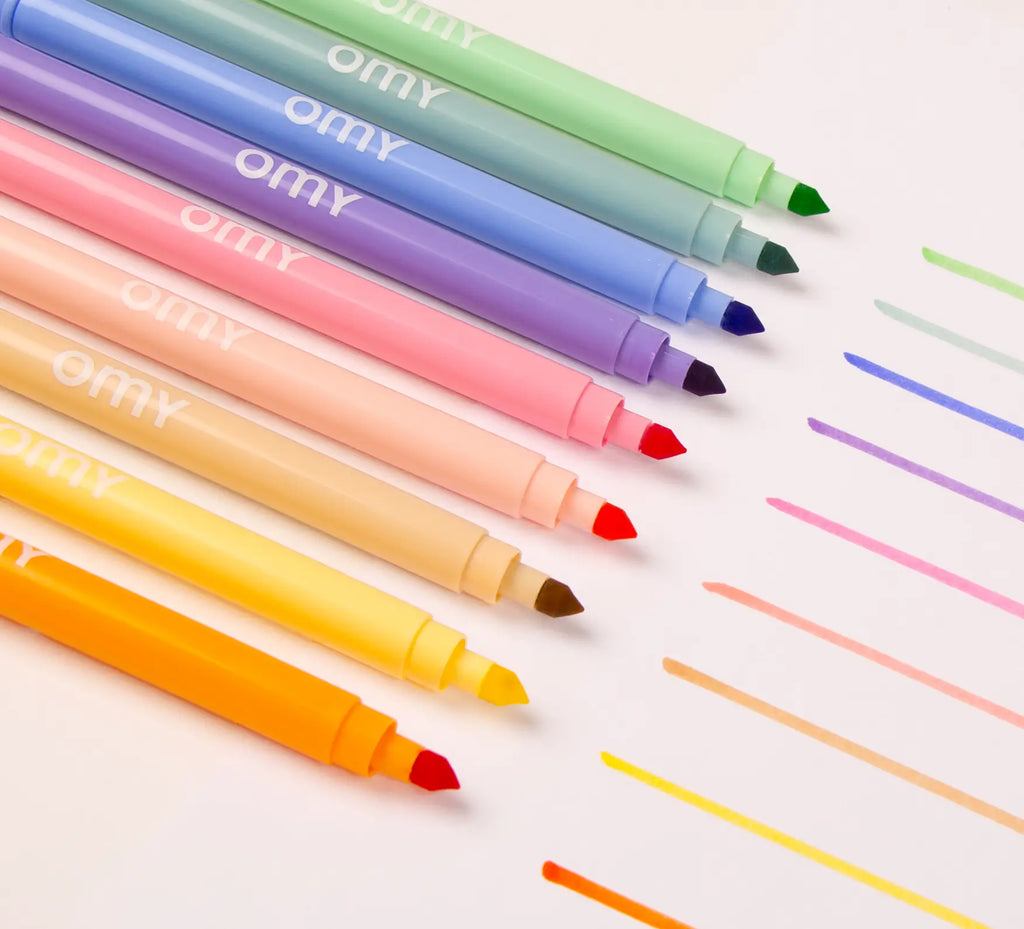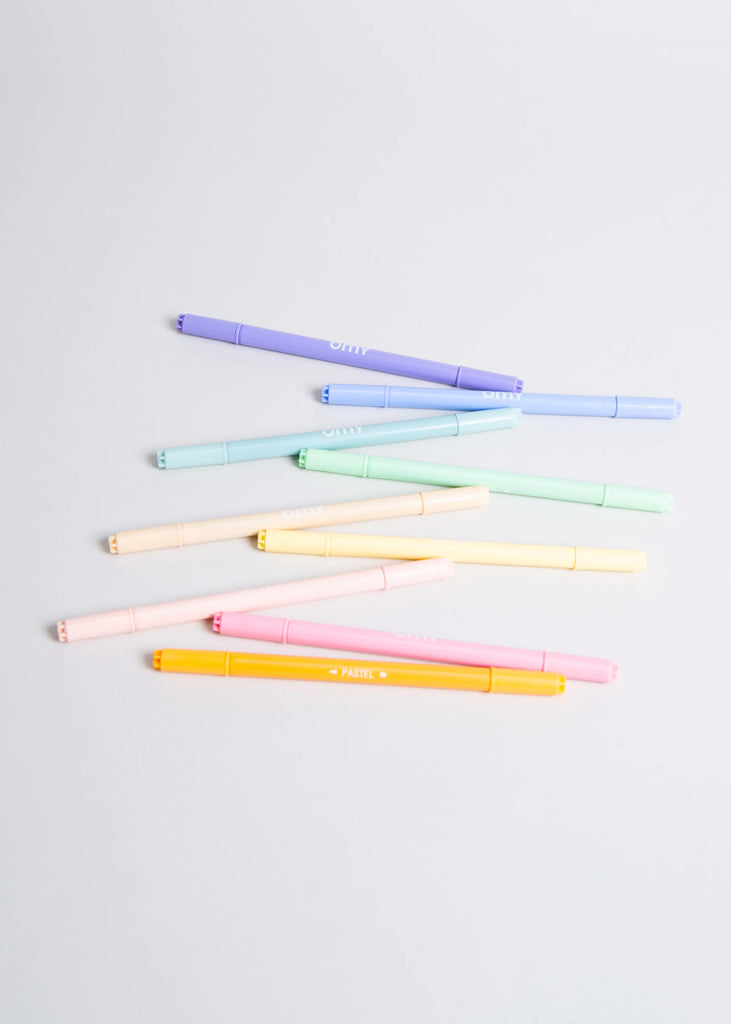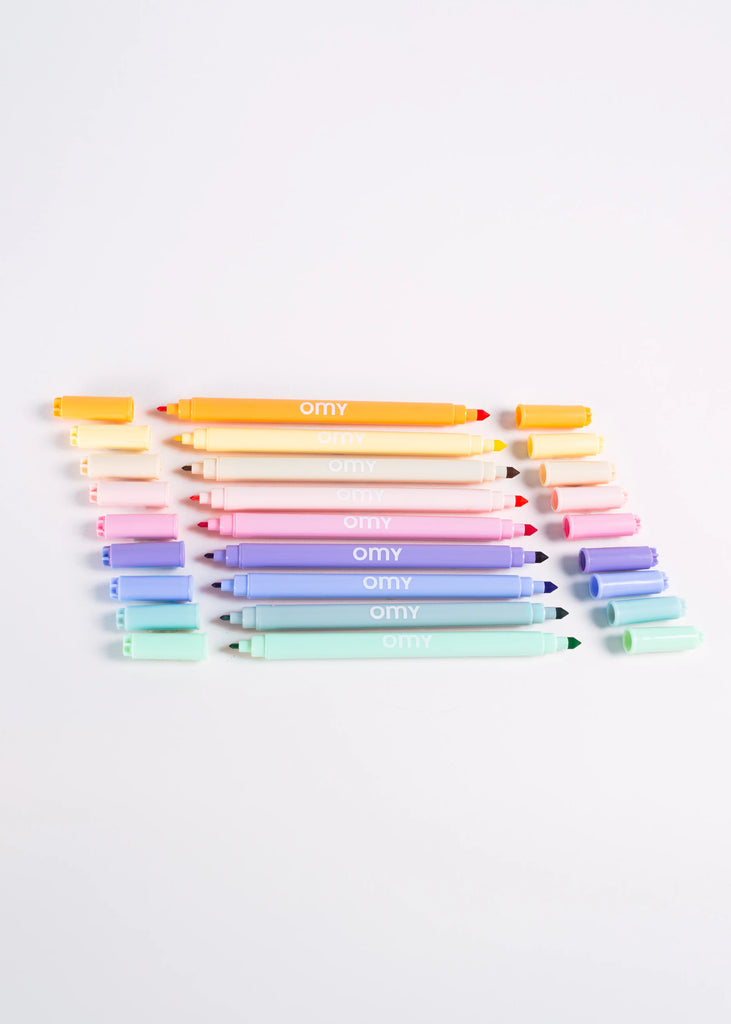 Pastel Markers by Omy
$17.00
$0.00
Dual tip Pastel markers with soft and prominent colors !
9 unreleased colors that spark new nuances through coloring and drawing.
Conveniently, the box transforms into a marker holder!
Made in Italy

Why Choose Mochi?
Made in the Usa
Our supply chain is made up of small businesses right here in the USA.
Small Batch
To minimize waste and keep our designs nimble
Gender Neutral
Mix-and-matchable pieces you can pass down to a sibling or friend
For Kids + Parents
Kid-friendly designs in parent-pleasing aesthetics