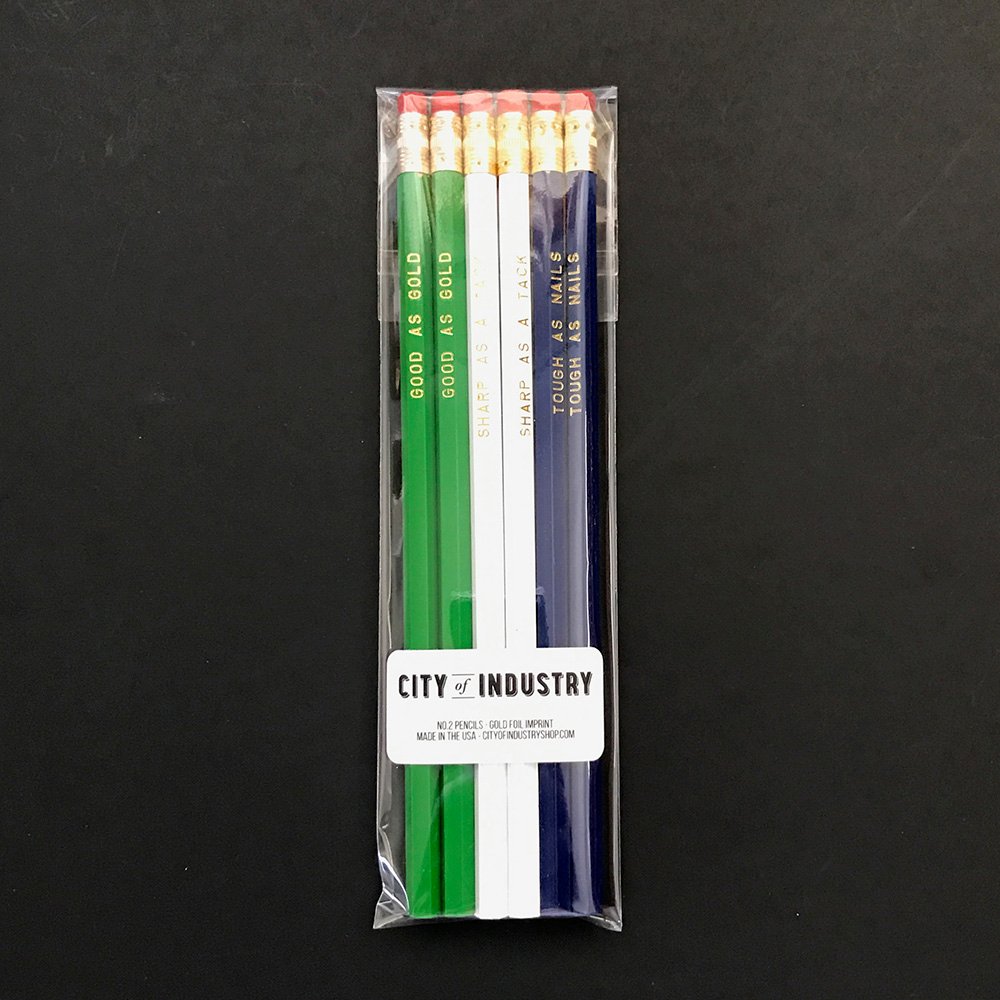 Bold Pencil Set by City of Industry
$10.00
$0.00
The words may be a little cliche, but that doesn't mean they aren't true. Take a little compliment everywhere you go. Set of six wooden, no.2 pencils with gold foil imprint. Made in the USA.
Two of each style:
Green: Good as gold
White: Sharp as a tack
Blue: Tough as nails
Why Choose Mochi?
Made in the Usa
Our supply chain is made up of small businesses right here in the USA.
Small Batch
To minimize waste and keep our designs nimble
Gender Neutral
Mix-and-matchable pieces you can pass down to a sibling or friend
For Kids + Parents
Kid-friendly designs in parent-pleasing aesthetics